October 15, 2020
VIRTUAL EVENT: Is Election Security at Stake? Trading Ballot Boxes for Mailboxes
Thursday, Oct 15, 2020
10:00 am - 11:00 am
Hosted by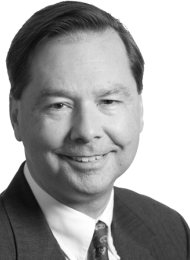 Election Law Reform Initiative and Senior Legal Fellow
@HvonSpakovsky
Description
The 2020 presidential election continues to get more tumultuous as Election Day approaches. With concern over the threat of COVID-19 and an explosion in election-related litigation, there is an organized push for all-mail voting as a substitute for casting ballots at the polls. Given the documented security vulnerabilities and serious problems with delayed and misdelivery of mail-in or absentee ballots, how safe is the vote-by-mail process? Join us for a deep dive into what is happening on the ground in states across the country, as our experts unpack the organized campaign being waged to compromise election integrity.
We will cover the issue from all angles, including perspectives from a current secretary of state, an investigative journalist, and an election lawyer actively engaged in litigation in the states.
Sign up to receive invitations to all public events.