October 9, 2018
The Power and Limits of Special Counsels
Tuesday, Oct 9, 2018
12:00 pm - 1:00 pm
Featuring
Contributing Editor, National Review and Former Assistant U.S. Attorney for the Southern District of New York
The Honorable Kenneth W. Starr
Former Independent Counsel (1994 -1998, Clinton Investigation), Author, "Contempt: A Memoir of the Clinton Investigation"
Hosted by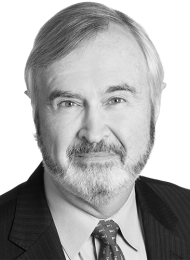 Vice President, Institute for Constitutional Government
@malcolm_john
Description
Much controversy and mystery surrounds the use of special counsels. The term "special counsel" is a derivation of earlier roles, that all had the same goal: Removing the potential for a conflict of interest between the administration and an investigation by appointing an independent individual to conduct the investigation. What was referred to as the "Special Prosecutor" in Nixon's Watergate era, was replaced by the "Independent Counsel" in the 1980s, and finally the "Special Counsel" of today's Russia investigation. With the Mueller Investigation well into its second year, now is a good time to review the history and use of this independent investigatory and prosecutorial tool. Are special counsels constitutional? Are there limits to their authority? How should we protect against investigations straying too far from their original scope? Join us for a discussion with three expert panelists, including two former Independent Counsels, as we answer these questions, and more.