2019 marks the 25th anniversary of The Heritage Foundation's annual Index of Economic Freedom. The index tracks the impact of free market policies (or the lack thereof) on societies and economies.
Throughout its 25 year history, the Index has shown that free and open markets benefit both individuals and societies, and, in fact, humanity as a whole.
Although the economic freedom rankings for 2019 will only be revealed on January 25, here are a few of the global findings from the new Index:
1. Free and open economies benefit greatly from trade. Nations ranked as free have a substantially greater reliance on trade (as a percentage of GDP) than mostly unfree or repressed nations.
2. The most economically free nations enjoy significantly more prosperity than the least free nations.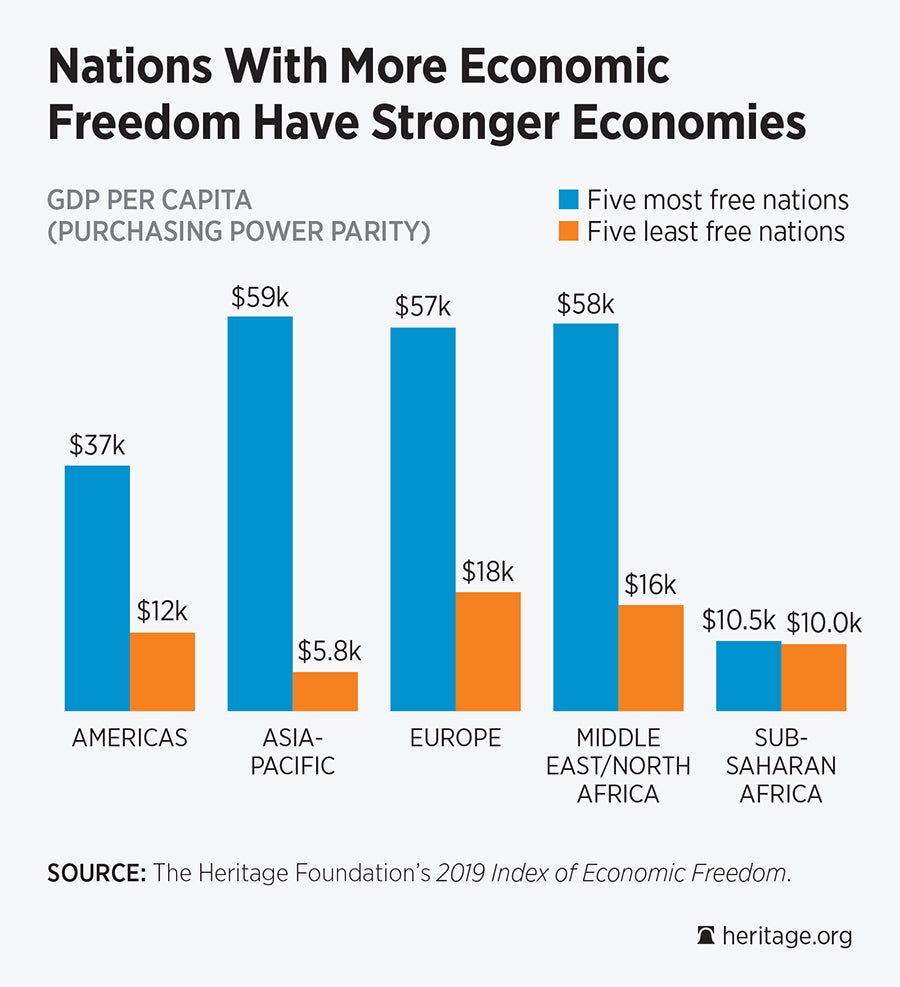 3. Economically free societies perform much better than others on basic indicators of societal health and well-being.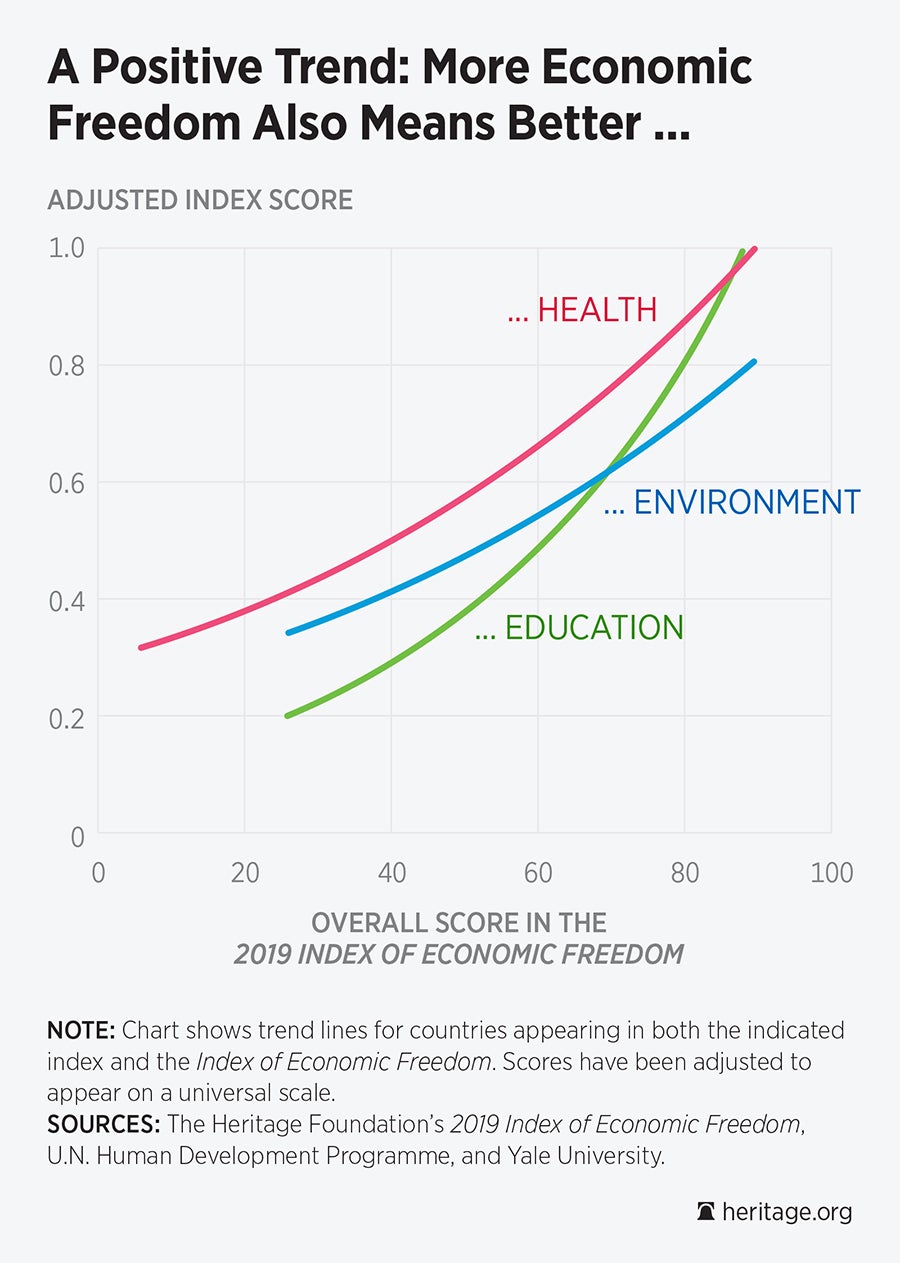 The 2019 Index of Economic Freedom will be released at the Heritage Foundation Friday, Jan. 25th at 11:00 a.m. Eastern Time. It can be watched here live. The replay of the event will appear there also. 
The 2019 Index of Economic Freedom website goes live January 25th at https://www.heritage.org/index/.