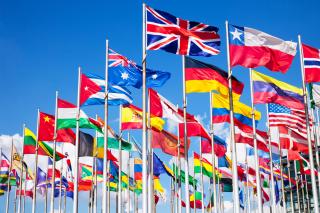 International Organizations and Treaties
Everything you need to know about America's work with international organizations.
The preeminent responsibility of the United States government is to defend and protect the American people and advance their interests and welfare domestically and abroad. Fulfilling this responsibility requires the United States to engage in a broad spectrum of bilateral and multilateral relationships, international organizations, and legal agreements and treaties. However, it is imperative that the United States understand that these relations are not an end but merely a means for securing the safety, prosperity, and opportunities of the American people.
Reconciling America's interests with the varying efficacy of international organizations and treaties does not lend itself to a bumper sticker policy. The United States must be flexible in its approach. If the United States and other nations operate only multilaterally, they hand the spoilers the means to frustrate their efforts. Multilateralism is a tool, not an end in itself. America should be willing to work through international organizations and ratify international agreements to address genuinely shared concerns, but it must not be held hostage by an irrational adherence to these approaches, nor should it be shy about using the tools available to it—including withholding financial support—to bolster its efforts to reform these organizations and advance American interests.

Read the Report

Read the Report
Recent Interviews, Articles, Video