Introduction
Often overlooked in the tumult of Washington's foreign policy debates is the remarkable consistency of U.S. foreign and trade policies over time. This is due to one immutable factor: American national interests. When U.S. policy moves away from our national interest, not only does it cease to serve its primary purpose, but it becomes unstable and threatening to peace, security, and prosperity.
It is in the cause of furthering American interests that The Heritage Foundation's Asian Studies Center once again offers a snapshot of America's stake in the Pacific and the environment in which our foreign policy, defense, and commercial establishments operate.
Our stake is material. The following charts illustrate the well-known story of Pacific economic dynamism and integration from investment to trade to finance. They illustrate the magnitude of Asia's investments in the U.S. and how they relate to one another. Today's headlines may be about China's investments in the U.S., and in fact, they are growing rapidly, but those investments are still dwarfed by those of our ally Japan. The charts speak to China's outward investment, with original research taken from a product Heritage developed and manages with the American Enterprise Institute, the China Investment Tracker. And for the first time, the charts present a fuller picture of regional value chains by capturing the services trade.
Our stake is value-based. It is the nature of American foreign policy, deeply imbedded in our history and tradition, that our commitment to freedom does not stop at the borders. The U.S. has a fundamental interest in human liberty. We cannot but act on it, prudently, but for its own sake and for the sake of all of our interests, because over the long term all our interests are most secure in a world that shares our values. The charts look at the state of political freedom, economic freedom, instability, and for the first time, the specific issues of human trafficking and religious freedom.
Nothing about our stake can be taken for granted. For this reason, there are again representations of several threats in the region, including proliferation of arms, size of the armed forces in the region, territorial disputes, and disposition of the U.S. forces that have kept the peace for the past 70 years.
Long before Secretary of State Hillary Clinton declared America's "pivot" to the Pacific, the U.S. was deeply involved in the affairs of the region. Not just its foreign affairs, but its "internal affairs." We are so deeply engaged because we are a Pacific nation, connected to Asia by the sea. Americans know that it is in the long-term interest of liberty and our material interests that we remain principally and vigorously committed to Asia. This year's chart book once again seeks to demonstrate the substance and rationale for that time-honored, bi-partisan commitment.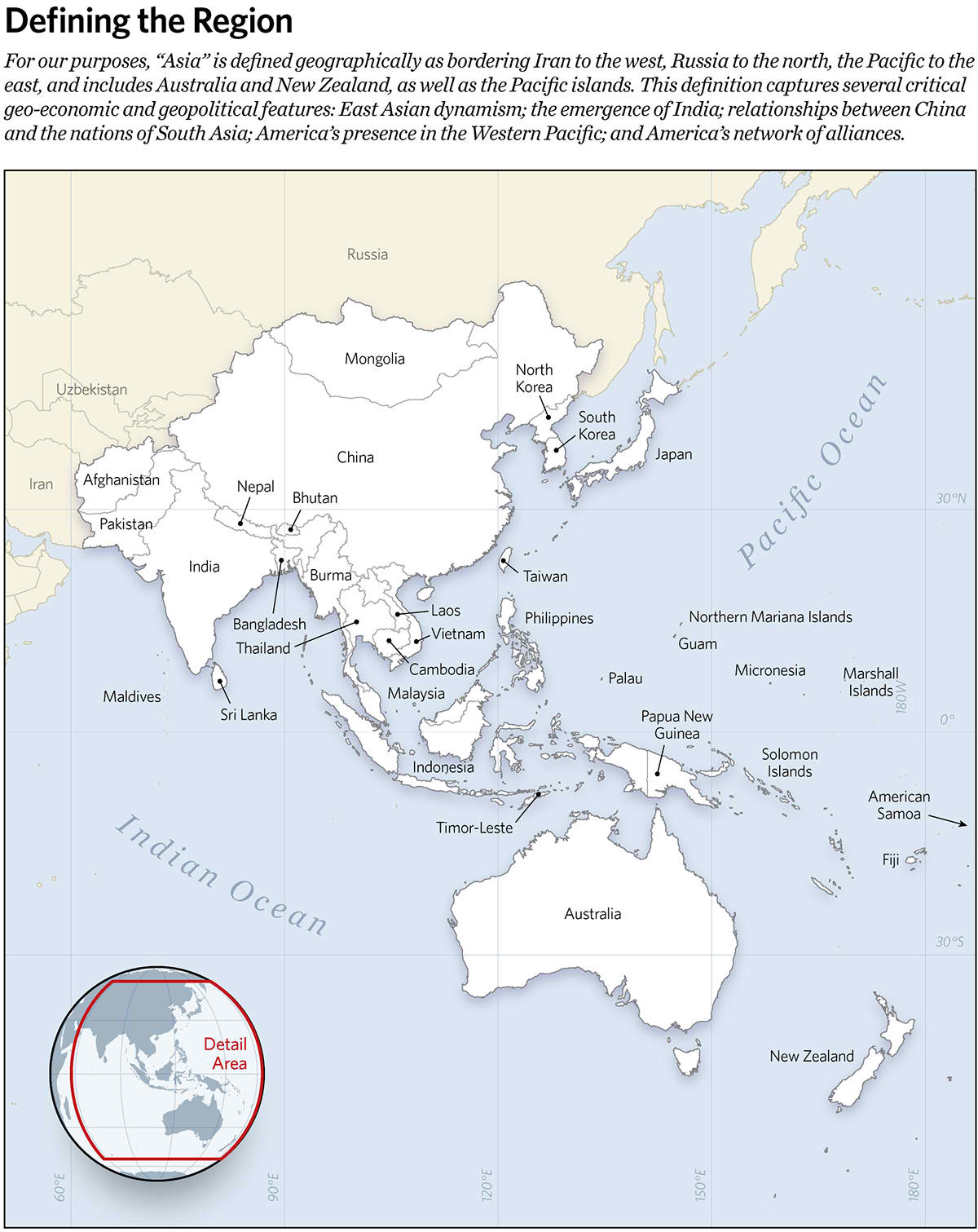 Economy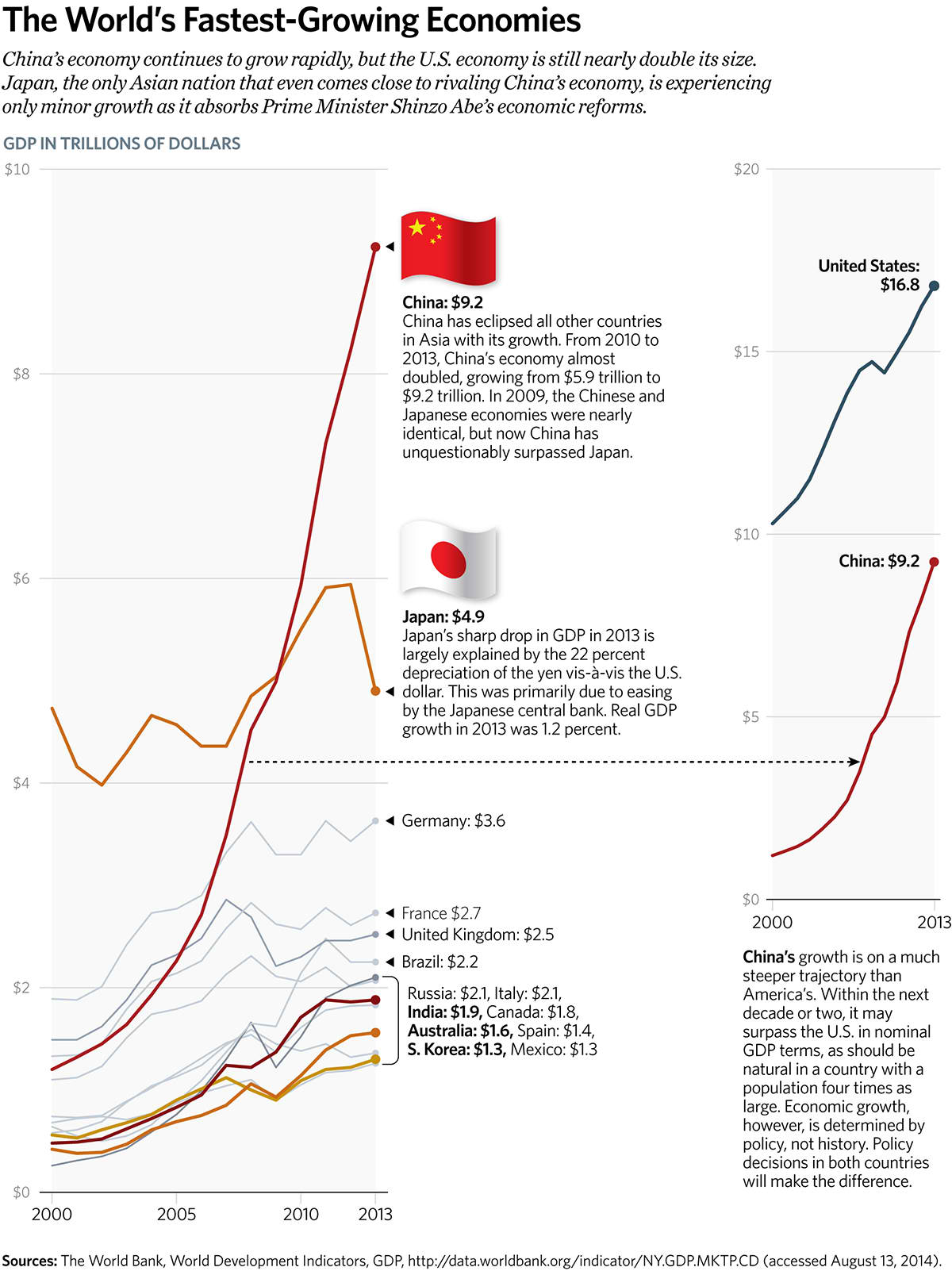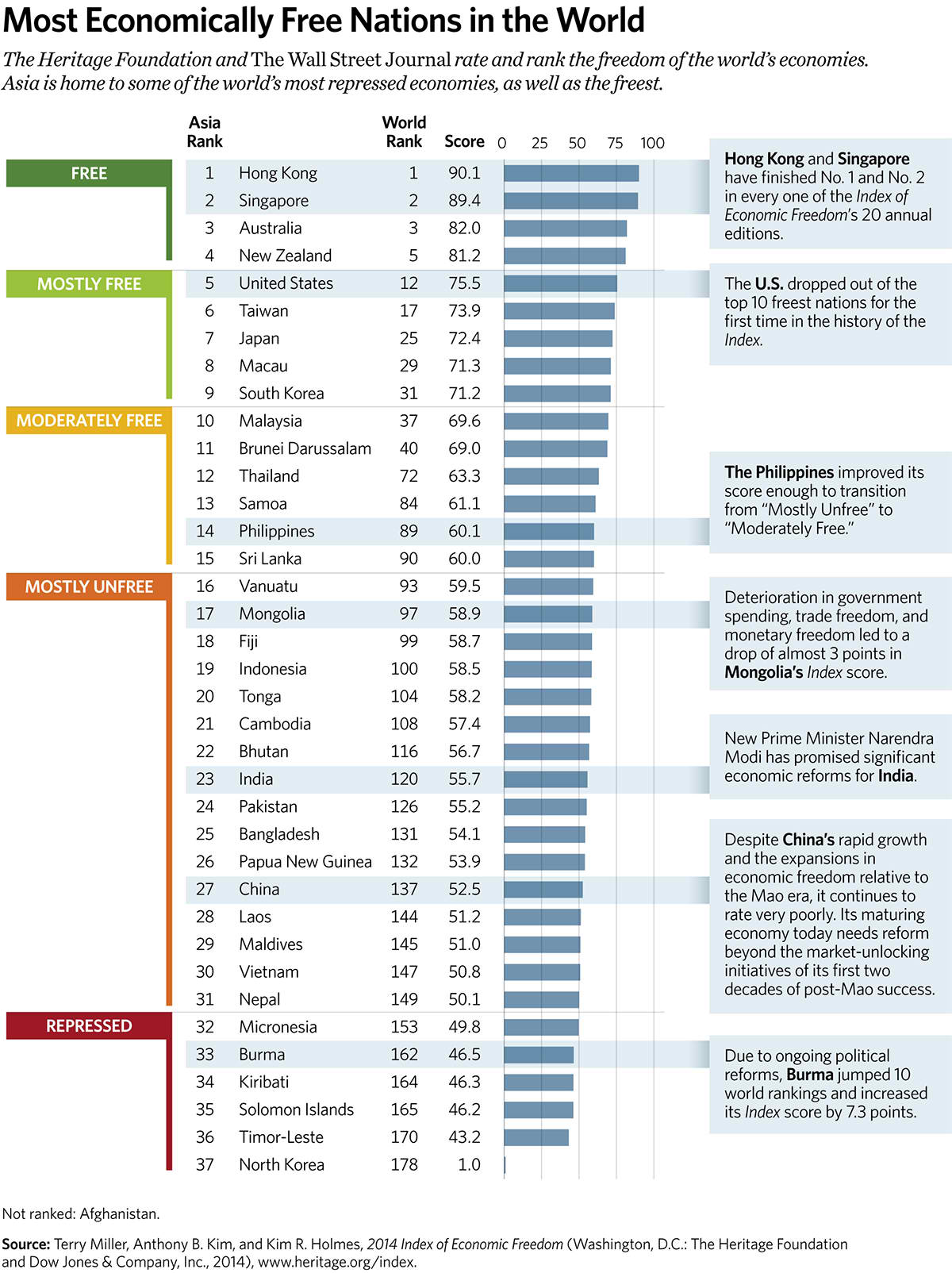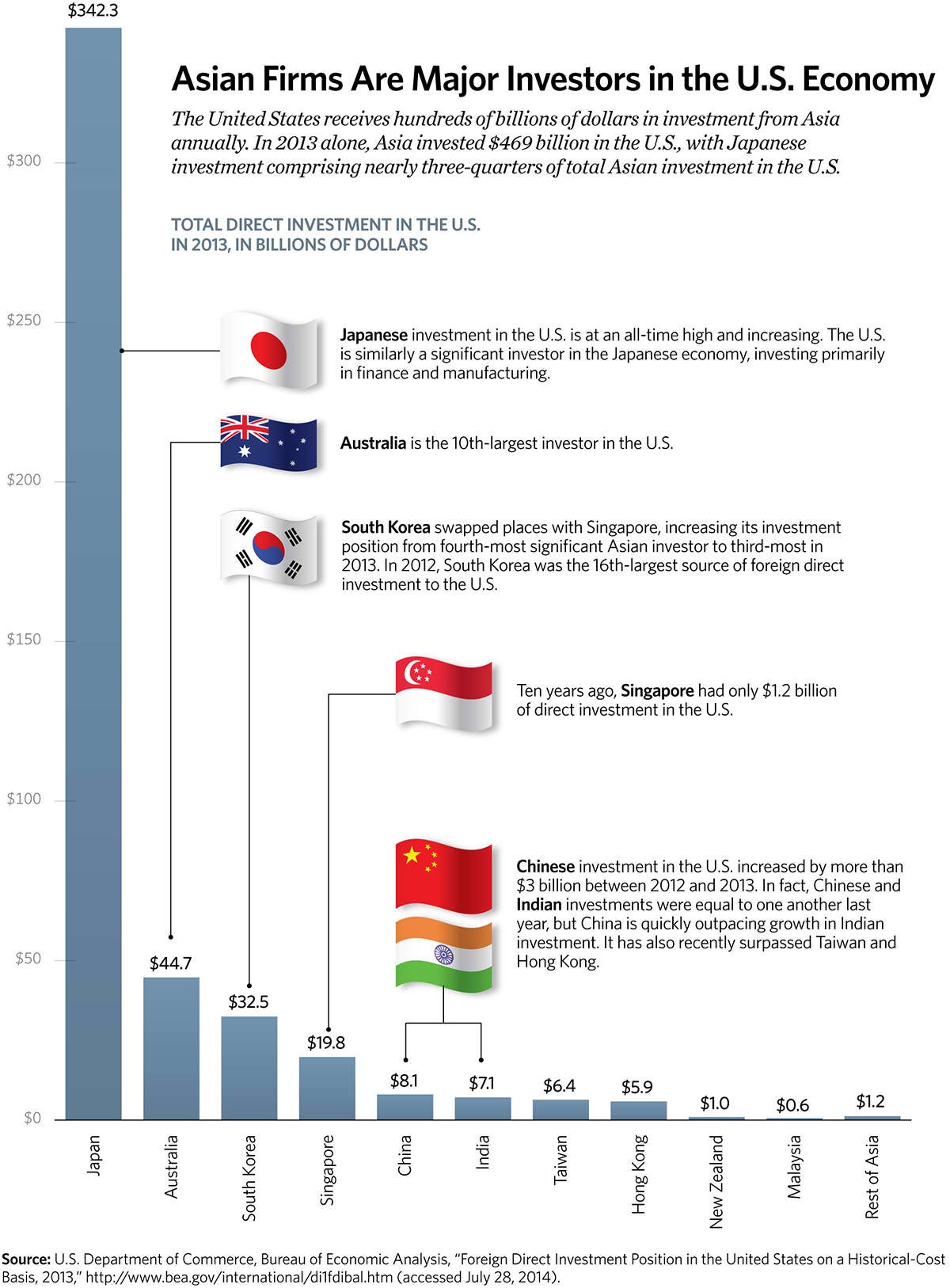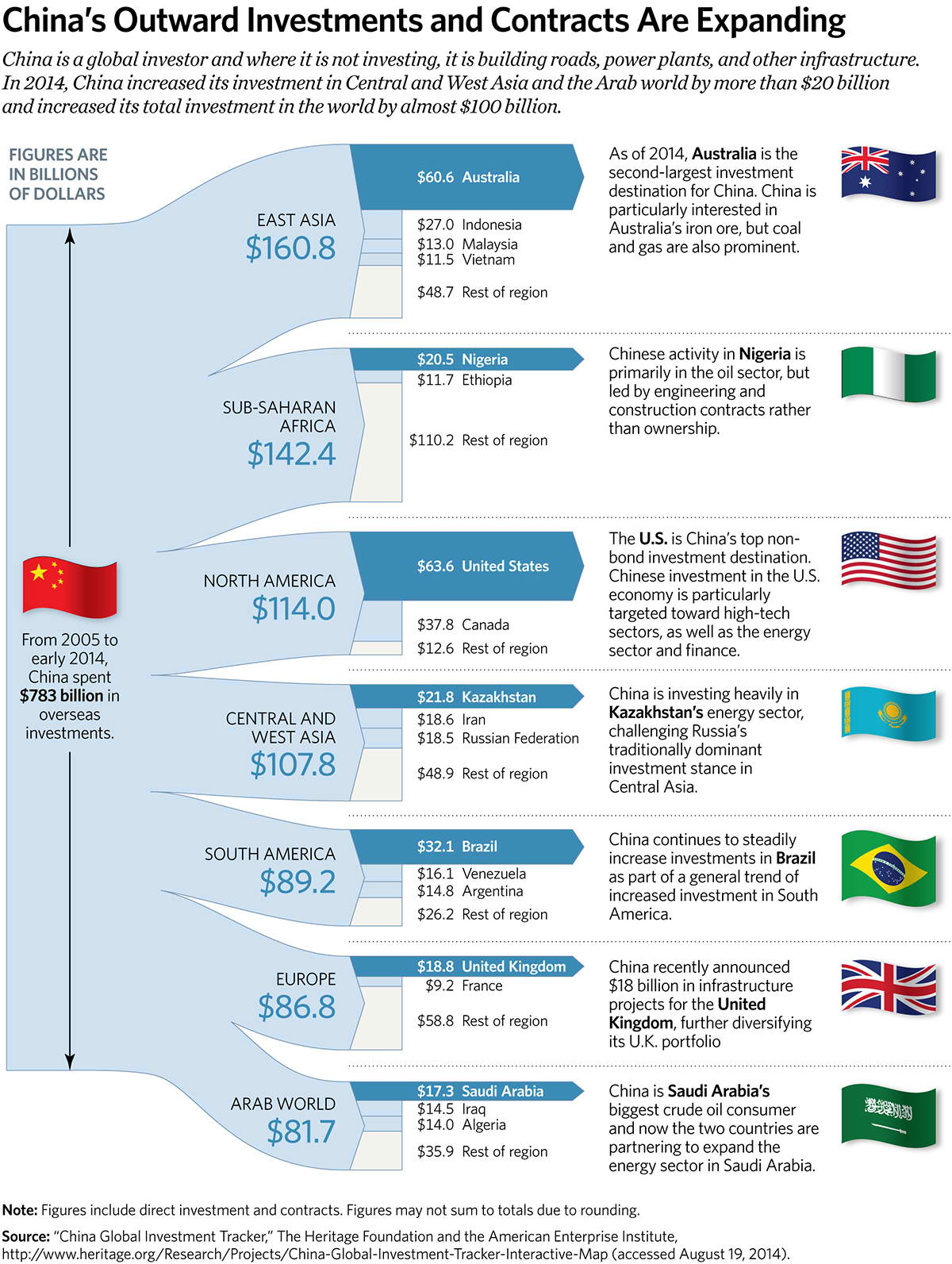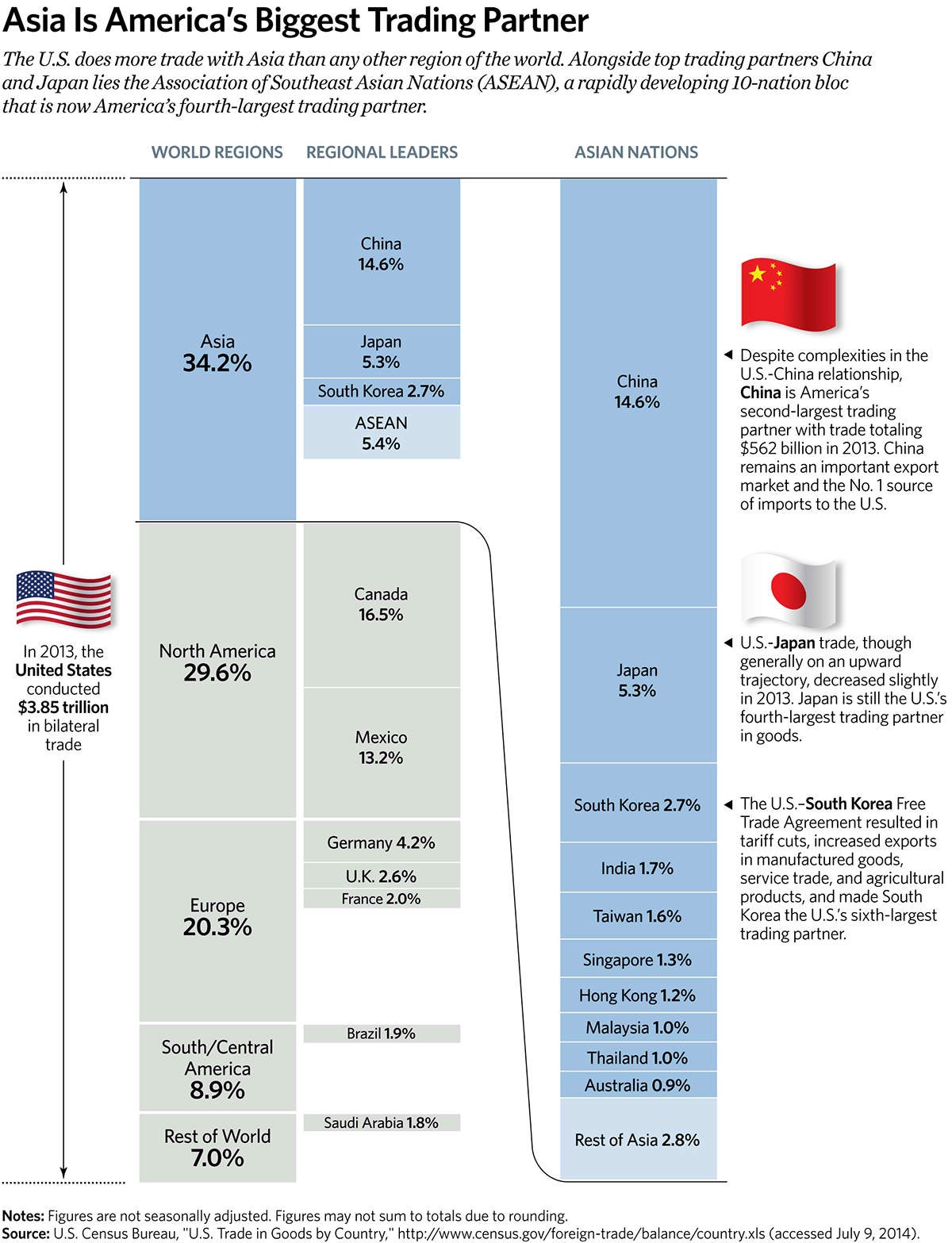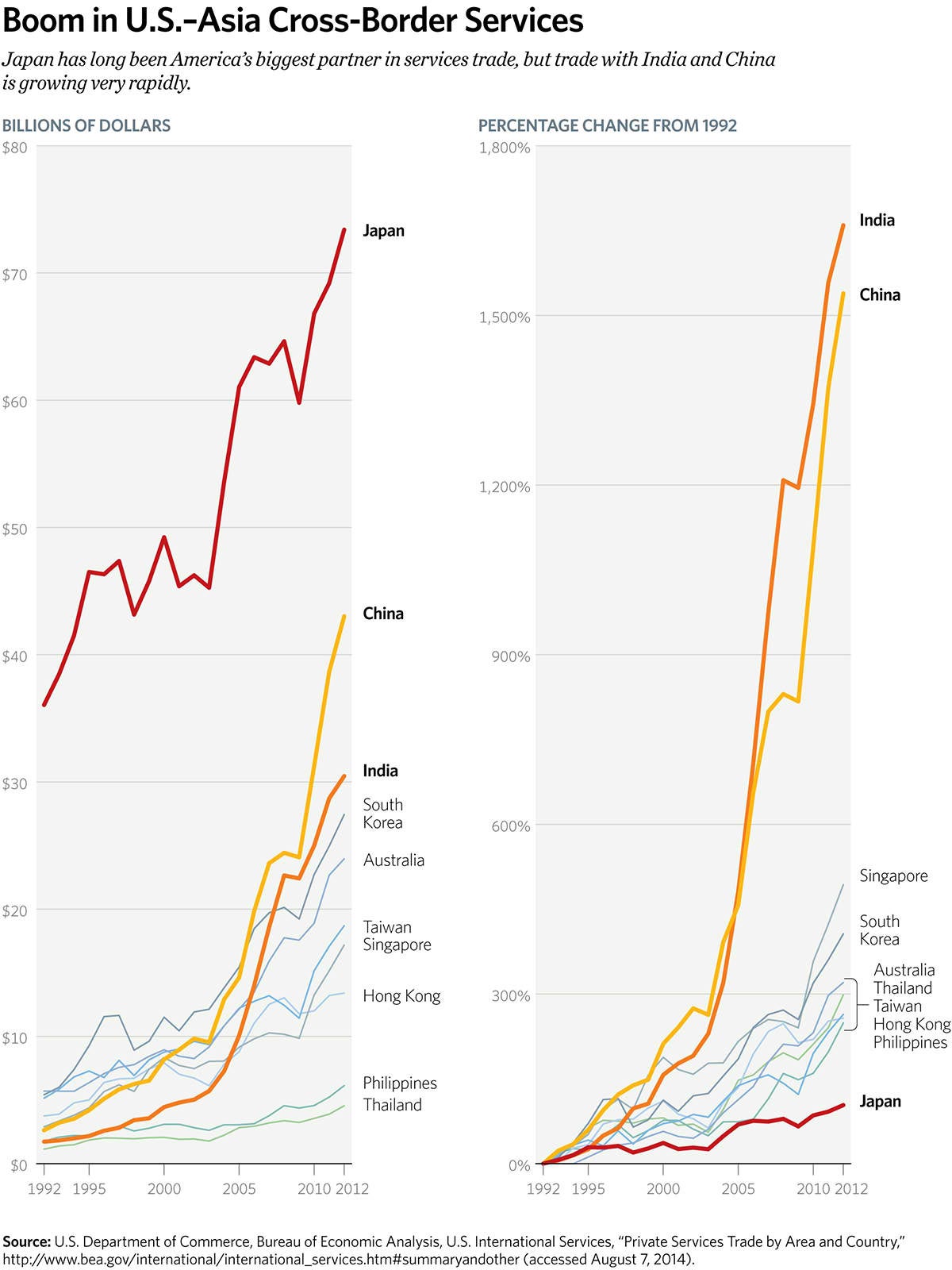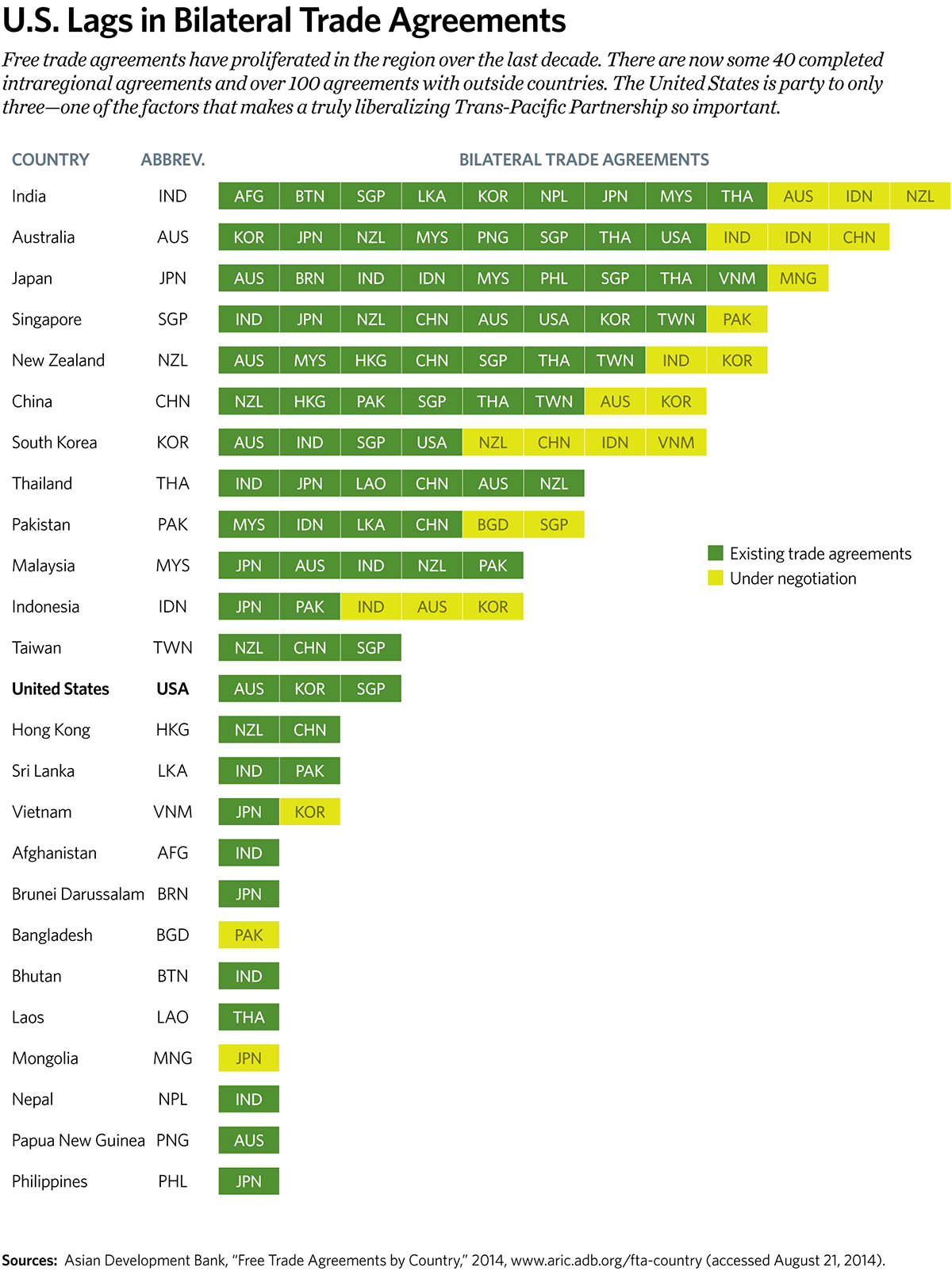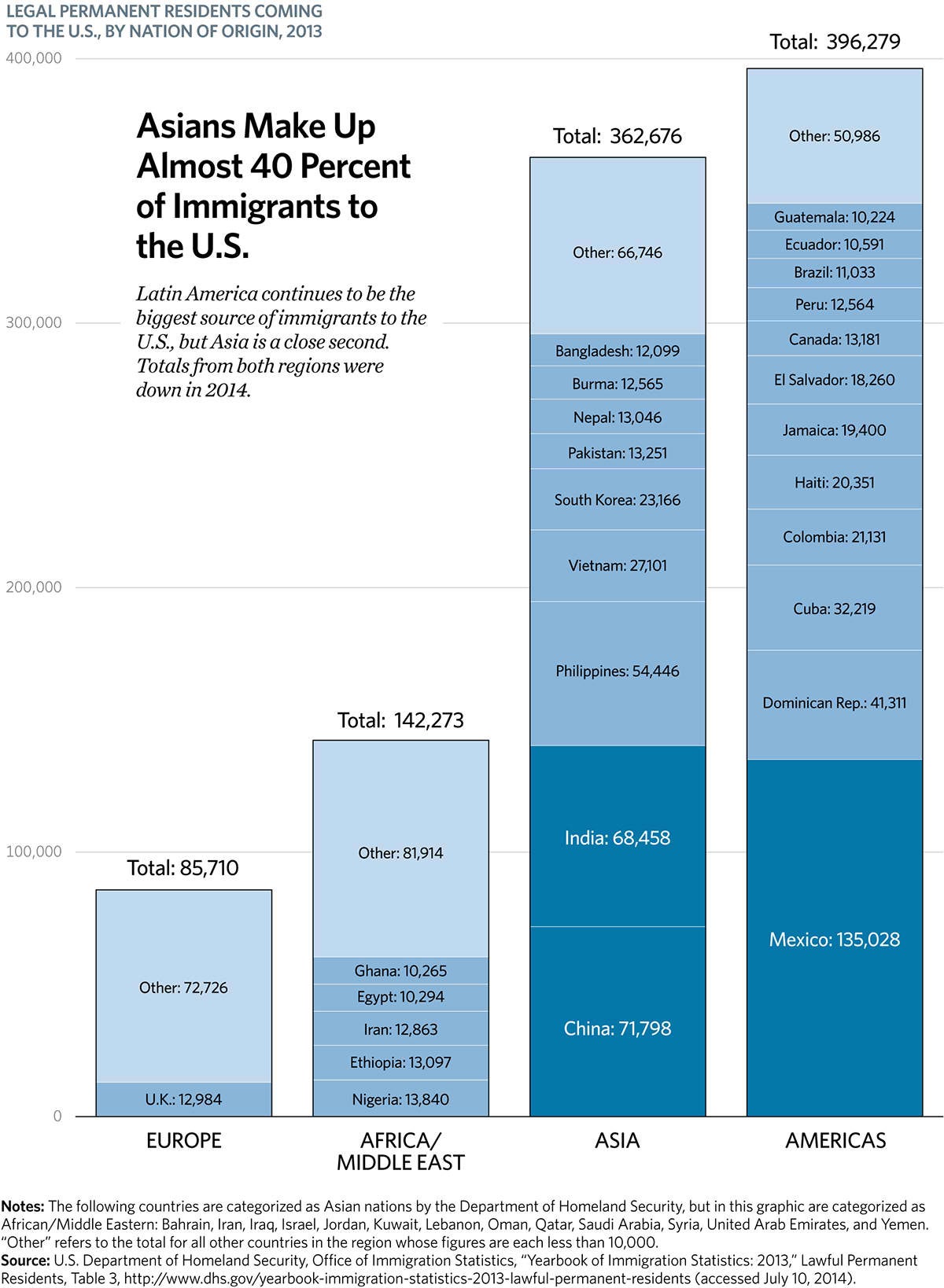 Political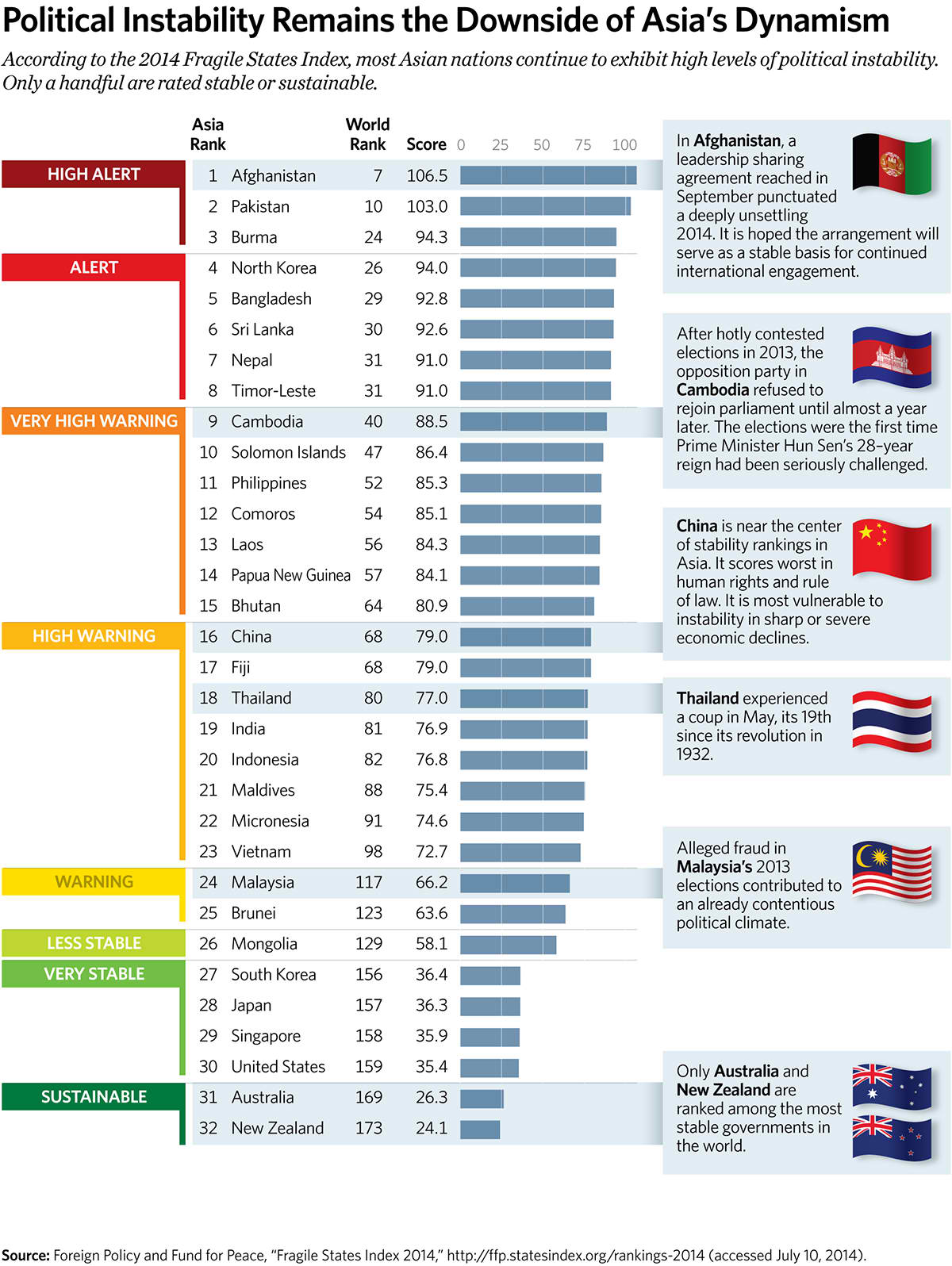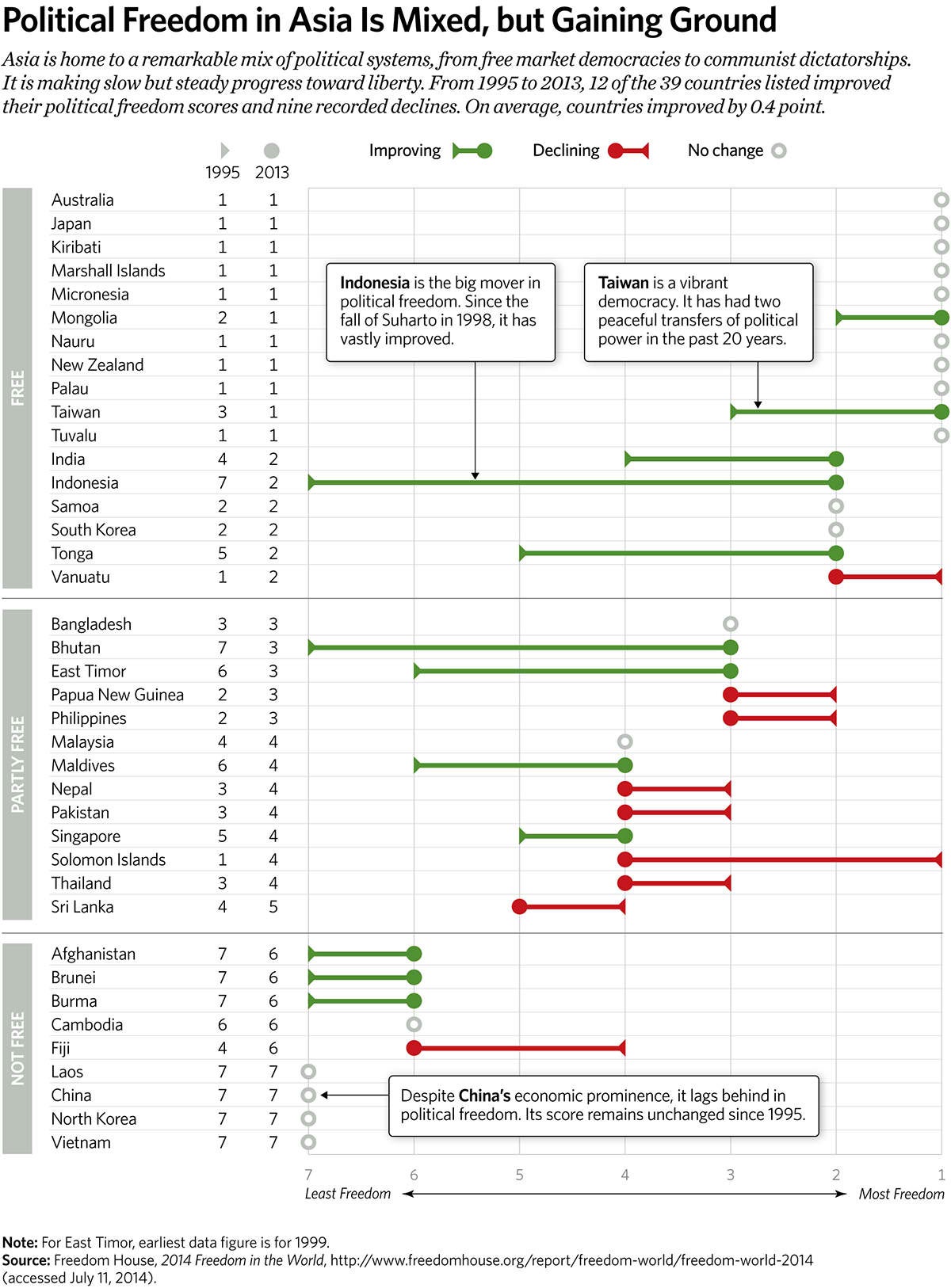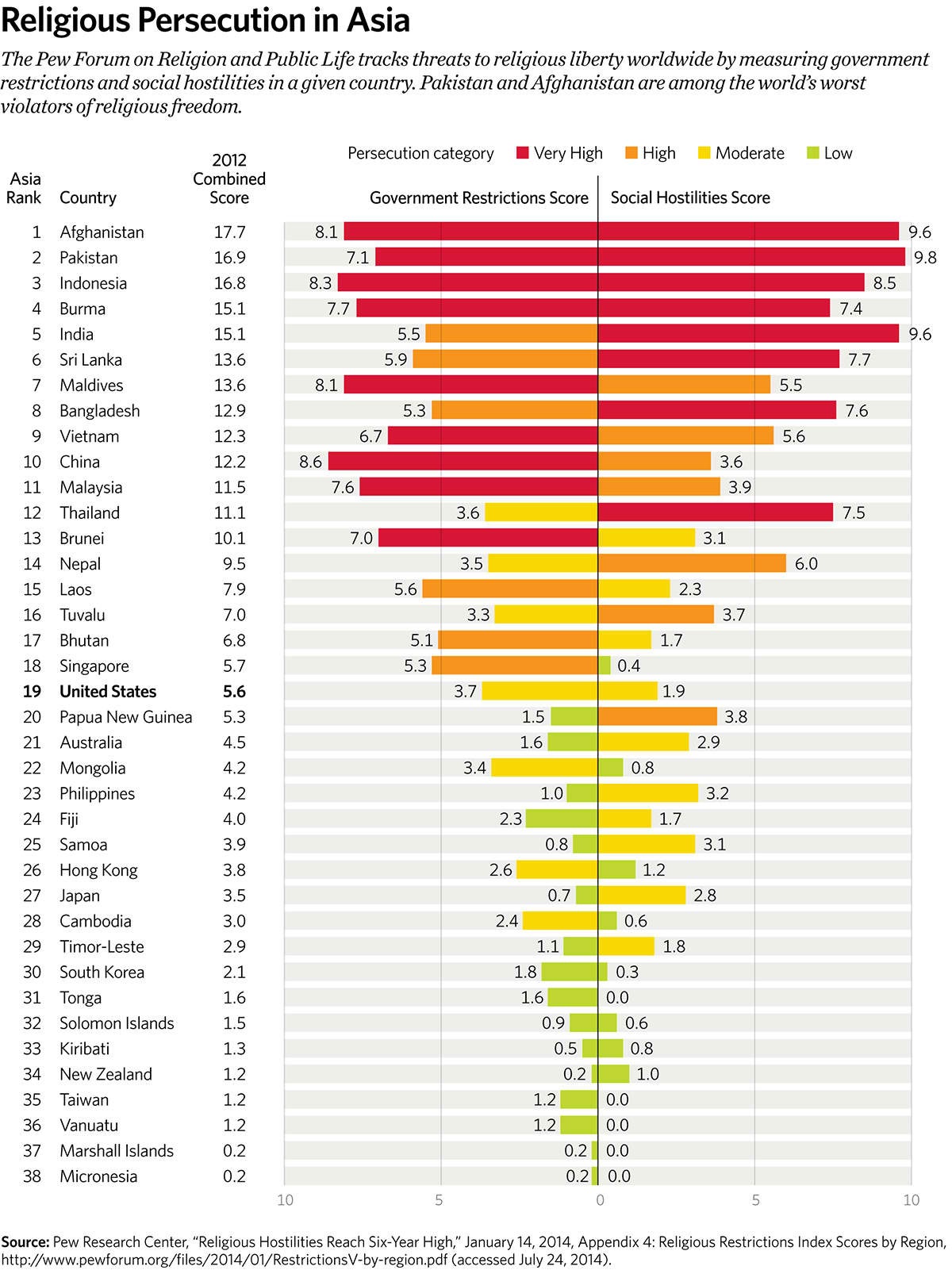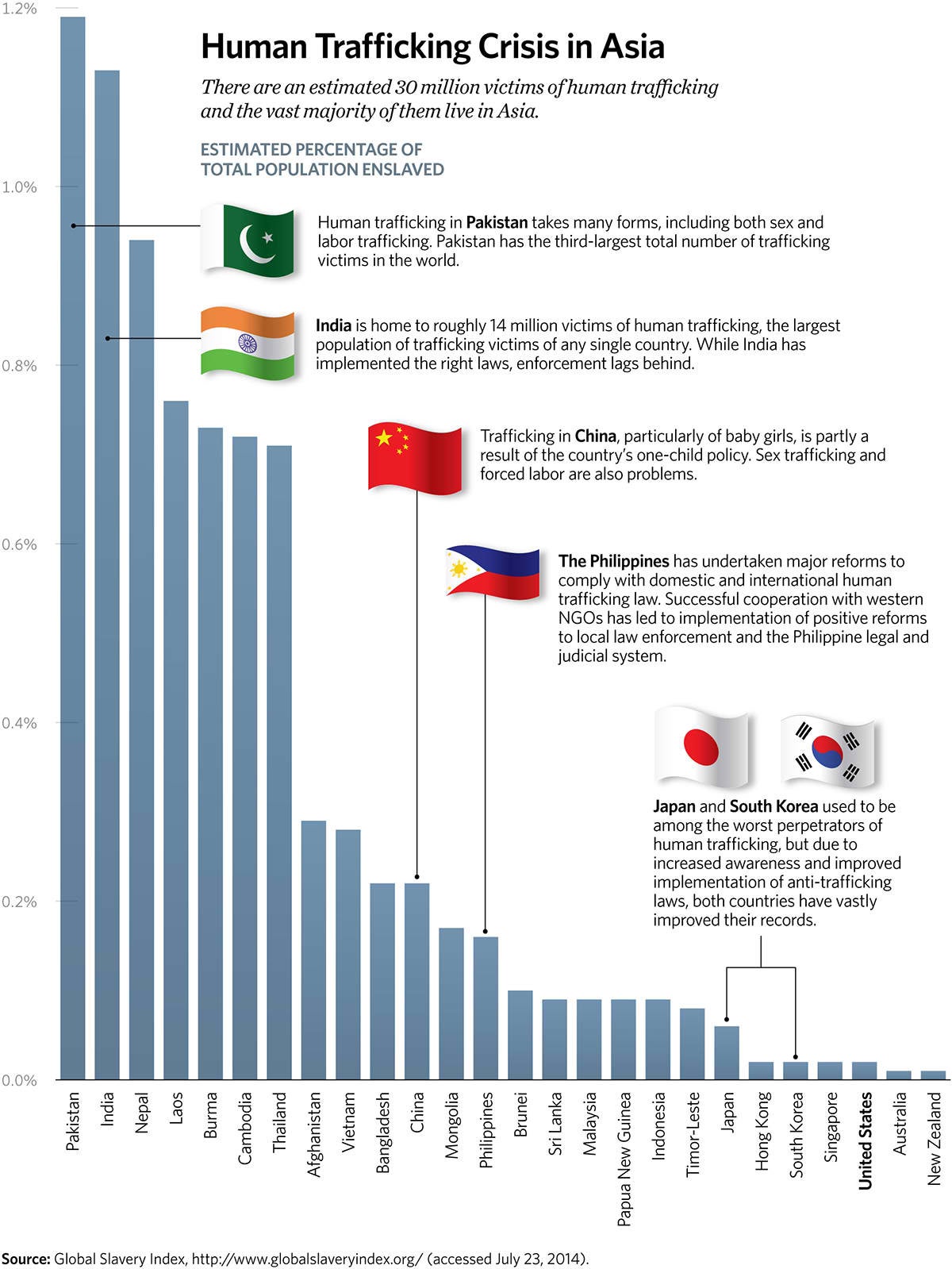 Security