May 10, 2017
The Importance of the Mekong River and U.S. Policy Options
The Mekong River is one of the most important river systems in the world.
Wednesday, May 10, 2017
9:30 am - 10:30 am
Featuring
Distinguished Fellow, Southeast Asia Program, Stimson Center
Senior Advisor and Director, Southeast Asia Program, CSIS
With additional commentary by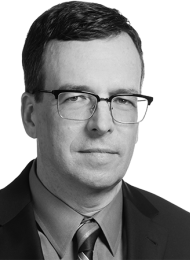 Former Director, Asian Studies Center
@WalterLohman
Description
The Mekong River – the "Amazon of Southeast Asia" – is one of the most important river systems in the world, politically, economically, and environmentally.  Complicating this situation is the fact that several countries – China, Myanmar (Burma), Laos, Thailand, Cambodia, Vietnam – have a huge stake in its use and management.  But not everyone has an equal voice in the decisions that affect 3,000 miles of river and 60 million people.  Upstream decisions, particularly in China, have potentially devastating consequences downstream.  What is the strategic significance to the United States of the Mekong?  What U.S. policy options are available to address this emergent source of potential conflict in Southeast Asia?  Join us as our expert panelists look at the future prospects of this great river and all who depend on it.