July 25, 2018
The Case for Free Trade
~ A Margaret Thatcher Freedom Lecture ~
Wednesday, Jul 25, 2018
9:30 am - 10:30 am
Featuring
The Right Honorable Liam Fox
MP
Secretary of State for International Trade and President of the Board of Trade, United Kingdom of Great Britain and Northern Ireland
Hosted by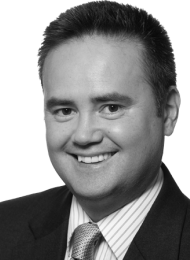 Director, Margaret Thatcher Center for Freedom and Bernard and Barbara Lomas Fellow
@NileGardiner
Description
Please join us for the 10th Margaret Thatcher Freedom Lecture featuring a keynote address by The Right Honourable Liam Fox MP. In his remarks, Secretary Fox will discuss the economic, moral, and political case for free trade in the context of changing patterns of global trade. A particular focus of the lecture will be exploring the opportunities that Brexit creates for the trading relationship between the United States and the United Kingdom.
Secretary Fox was appointed Secretary of State for International Trade in July 2016 by Prime Minister Theresa May. A member of the Conservative Party, he was first elected as a Member of Parliament in 1992 representing the constituency of North Somerset. Secretary Fox has held several ministerial roles including Constitutional Affairs Spokesman (1998-1999), Shadow Health Secretary (1999-2003), Conservative Party Chairman (2003-05), Shadow Foreign Secretary (2005), Shadow Defense Secretary (2005-10), and Secretary of State for Defense (2010-2011). Before being elected to Parliament, Liam Fox worked as a General Practitioner and is a former Civilian Army Medical Officer and Divisional Surgeon with St John Ambulance. Secretary Fox attended school at St Bride's High School before studying medicine at the University of Glasgow Medical School, graduating with MB ChB degrees in 1983.
The Freedom Lecture honors the principles, ideals, vision, and legacy of Lady Thatcher. Previous Margaret Thatcher Freedom Lecturers have included Ambassador John Bolton, Senator Ted Cruz (R-TX), Charles Krauthammer, Charles Moore, Natan Sharansky, and the Hon. John Howard, former Prime Minister of Australia.