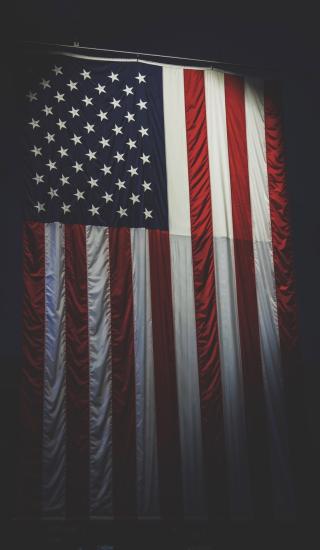 The Plot to Change America
How Identity Politics is Dividing the Land of the Free
by Mike Gonzalez
Buy the Book
About the Book
The Plot to Change America exposes the myths that help identity politics perpetuate itself. This book will reveal what really has happened, explain why it is urgent to change course, and offer a strategy to do so. Though we should not fool ourselves into thinking it will be easy to eliminate identity politics, we should not overthink it, either. Identity politics relies on the creation of groups, and then on giving people incentives to adhere to them. If we eliminate group-making and the enticements, we can get rid of identity politics. 

The first myth that this book will expose is that identity politics is a grassroots movement, when from the beginning it has been, and continues to be, an elite project. For too long, we have lived with the fairytale that America has organically grown into a nation gripped by victimhood and identitarian division; that it is all the result of legitimate demands by minorities for recognition or restitutions for past wrongs. The second myth is that identity politics is a response to the demographic change this country has undergone since immigration laws were radically changed in 1965. Another myth that we are told is that to fight these changes is as depraved as it is futile, since by 2040, America will be a minority-majority country anyway. This book will help to explain that none of these things are true.
>>> VIRTUAL EVENT: The Plot To Change America: How Identity Politics Divides America
About the Author
Mike Gonzalez is the Angeles T. Arredondo E Pluribus Unum Senior Fellow in The Heritage Foundation's Kathryn and Shelby Cullom Davis Institute for International Studies. Gonzalez spent close to 20 years as a journalist, 15 of them reporting from Europe, Asia and Latin America. He left journalism to join the administration of President George W. Bush, where he was speechwriter for Securities and Exchange Commission Chairman Christopher Cox before moving on to the State Department's European Bureau, where he wrote speeches and Op-Eds.

Gonzalez joined Heritage in March 2009 and became a senior fellow in June 2014. In this capacity, he writes on national identity, diversity, multiculturalism, assimilation and nationalism, as well as foreign policy in general. He is a widely experienced writer and public speaker. He has written for National Affairs, The American Interest, Foreign Policy, The Wall Street Journal, The Washington Post, The Hill, Forbes.com, USA Today, The Guardian, The National Interest, the Daily Signal, National Review The Claremont Review of Books, The National Association of Scholars' journal of opinion: Academic Questions, and others. Gonzalez has appeared on Fox, MSNBC, PBS, the BBC, CNBC, NPR as well as many other networks and stations in the United States, Europe, Asia and Latin America.