October 16, 2018
Will America Ban Hate Speech?
Tuesday, Oct 16, 2018
12:00 pm - 1:00 pm
Featuring
John Marshall Harlan II Professor of Law at New York Law School, Former President, American Civil Liberties Union (1991-2008) and Author, "HATE: Why We Should Resist It with Free Speech, Not Censorship"
Former Associate Director, B. Kenneth Simon Center
2015-16 Visiting Fellow in American Political Thought
Hosted by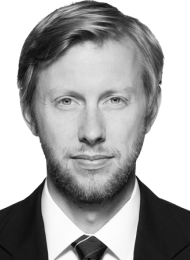 Description
America today remains among the few Western nations, which does not outlaw so-called "hate speech." The calls to do so, however, are mounting. What has so far been restricted to college campuses may yet become a part of mainstream politics. While many oppose efforts to restrict speech, the arguments in favor of outlawing it are not well understood by the American public, nor is there a clear understanding of what the new America could look like should this occur. Please join us as our panel discusses the future of the freedom of speech and thought in America.