December 15, 2017
Defeating Terrorism in the Age of Trump
~ The Daniel Morgan Lecture ~
Friday, Dec 15, 2017
11:00 am - 12:00 pm
Featuring
Hosted by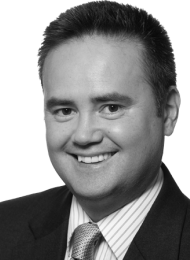 Director, Margaret Thatcher Center for Freedom and Bernard and Barbara Lomas Fellow
@NileGardiner
Description
Despite the collapse of the 'Caliphate' in Iraq and Syria, Islamist movements are continuing to gain momentum. ISIS remains formidable. The group retains a significant physical presence in the Middle East, Africa and Central Asia and continues to direct or inspire acts of terrorism in the West, including the Halloween attack in New York and a string of atrocities across Europe.
Meanwhile, al-Qaeda has taken advantage of the international community's focus on ISIS to strengthen its own hand. Ongoing turmoil in the Middle East has allowed al-Qaeda to embed itself among Sunni opposition forces in Syria and Yemen and, 16 years on from 9/11, al-Qaeda remains active in Afghanistan. Ayman al-Zawahiri continues to elude capture and Osama bin Laden's son, Hamza, now features increasingly prominently in its propaganda material.
IsIamist ideology continues to attract new followers. Governments are facing an unrelenting flow of recruits to extremism and struggling to create an effective policy response. In the West, ongoing debates over pathways to radicalization, the effectiveness of de-radicalization and the efficacy of "countering violent extremism" programs epitomizes this struggle.
Despite President Trump's stated intent to "eradicate" radical Islamic terrorism, the threat posed by this ideology remains alarming and will continue to pose a significant challenge for years to come.