Issue
Social Security
Social Security began running deficits in 2010 and without reforms, Social Security's permanent and growing deficits will help fuel our spending and debt crisis.
Refine by Keyword
Refine by Content Type
HERITAGE EXPLAINS
The State of Social Security
Social Security, the largest federal government program, marked its 80th anniversary in 2015. It consists of two main
...
Experts on Social Security
See all experts
Director, Grover M. Hermann Center for the Federal Budget
@Rominaboccia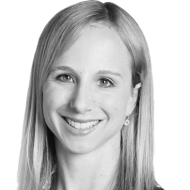 Research Fellow in Economics, Budget and Entitlements