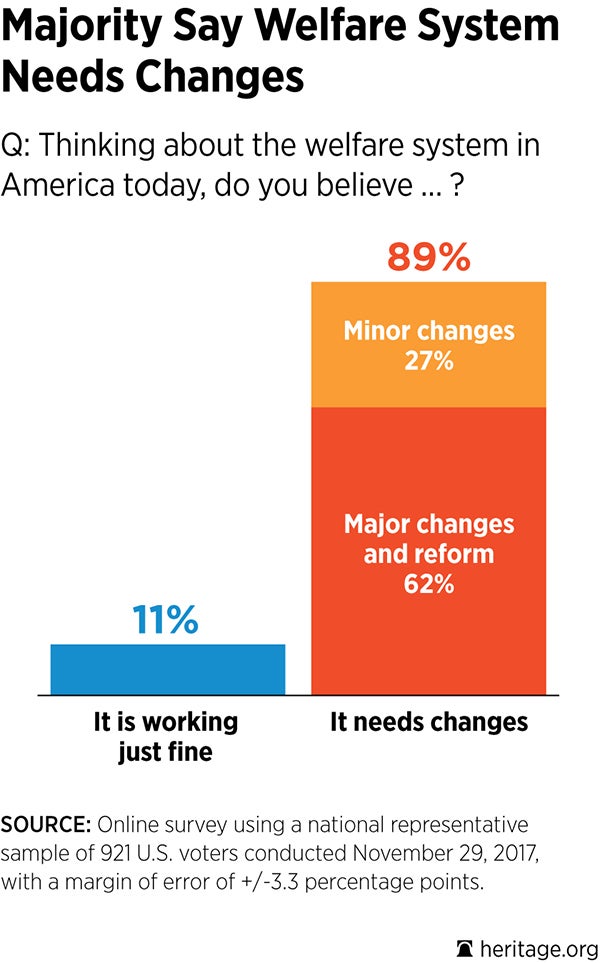 Messaging Priorities
Waste and fraud in the welfare system should be eliminated.
Able-bodied adults who receive cash, food, housing, or medical assistance should be required to work or prepare for work.
To help the poor, the government should pay for real outcomes like ensuring people get off drugs or find a job – not just for providing services.
Children are better off with a mother and father in the home. The welfare system should not penalize parents when they get married.