Videos
Heritage President Kay Coles James speaks to the future leaders of the conservative movement at Turning Point USA's High School Leadership Summit in Washington, D.C. 
Heritage President Kay Coles James joins Fox News' Dana Perino to discuss the NATO Summit, Brexit and the next Supreme Court justice.
Heritage President Kay Coles James talks to House Speaker Paul Ryan about welfare reform, poverty, the importance of work, and the opportunities to forge a better future.
The Heritage Foundation honors the memory of John Von Kannon.
Mrs. James reflects on her first 100 days as president of The Heritage Foundation.
Meet the new president and executive vice president of The Heritage Foundation.
Statements & Op-Eds
On the Death of Richard DeVos
The DeVos Center is not the only legacy Rich left Heritage. It was he who pushed us to adopt a statement of "shared vision" to help ensure a lasting mark on social policy. The resulting 17 words are emblazoned inside the main entrance of our headquarters building on Capitol Hill: The Heritage Foundation is committed to building an America where freedom, opportunity, prosperity and civil society flourish. Read more. 
On the 73rd Anniversary of V-J Day
An open-hands, open-hearts approach can work at home as well as abroad. In a time of rising incivility and escalating rhetoric, Americans would do well to follow Lincoln and MacArthur's examples. To seek more peaceful ways to express our differences of opinion. Read more.
On Dr. Kiron Skinner
Under Sec. of State Mike Pompeo, the State Department has entered a new era, one marked by outstanding leadership and effective execution of Pres. Trump's 'America First' National Security Strategy. In light of this, it should be no surprise that Sec. Pompeo has appointed Dr. Kiron Skinner to lead the department's Policy Planning wing, where she play a vital part in shaping the foundation of U.S. foreign policy for both the short term, and for the decades to come. Read more.
On the Death of John McCain
John McCain was a fighter and a maverick to the very end. Throughout his long career of service, he stood as an exemplar of courage, character and iron will. For Heritage he was, at times, a worthy opponent—at others, a shoulder-to-shoulder ally in our shared fight for conservative ideas. Read more.
"Stoneman Douglas at 6 Months," The Daily Signal
Political activism is fine, but to focus on politics instead of commonsense solutions for school safety simply isn't. Read more.
---
Civility
Farm Bill
Government Spending
Illegal Immigration
Religion and Civil Society
School Safety Initiative
Visit our school safety initiative website
Tax Cuts
Welfare Reform
Why We Must Be Bold on Welfare Reform
Welfare Reform Should Help American Families
---
Ambassador Nikki Haley: A Profile in Courage
On the Supreme Court Nomination
Brett Kavanaugh Has Proven that He's Faithful to the Constitution
On Independence Day
ADAPT Protest and Meeting
Virginia Library's Women in History Program
Women's History Month
Obituaries
On the Death of Rev. Billy Graham
On the Death of CharlesKrauthammer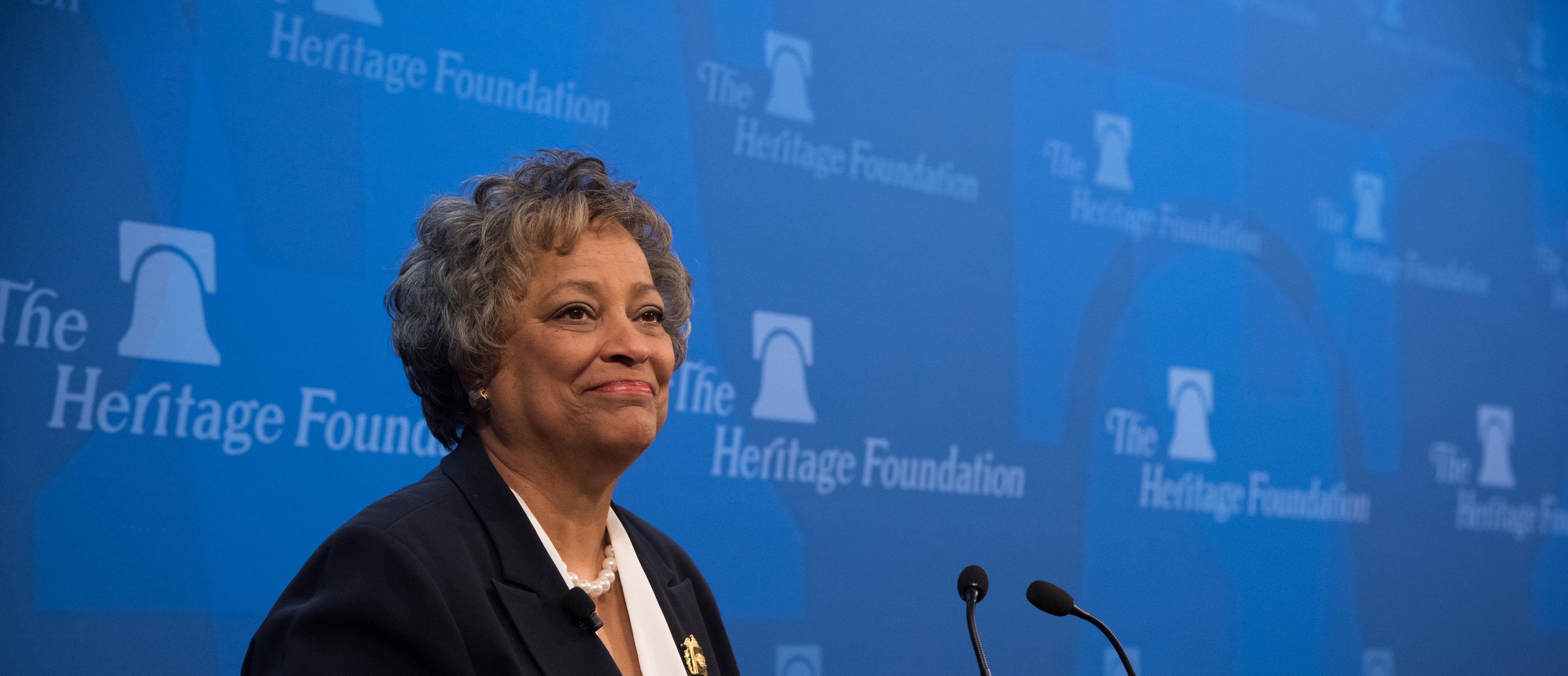 Kay Coles James
May 22, 2018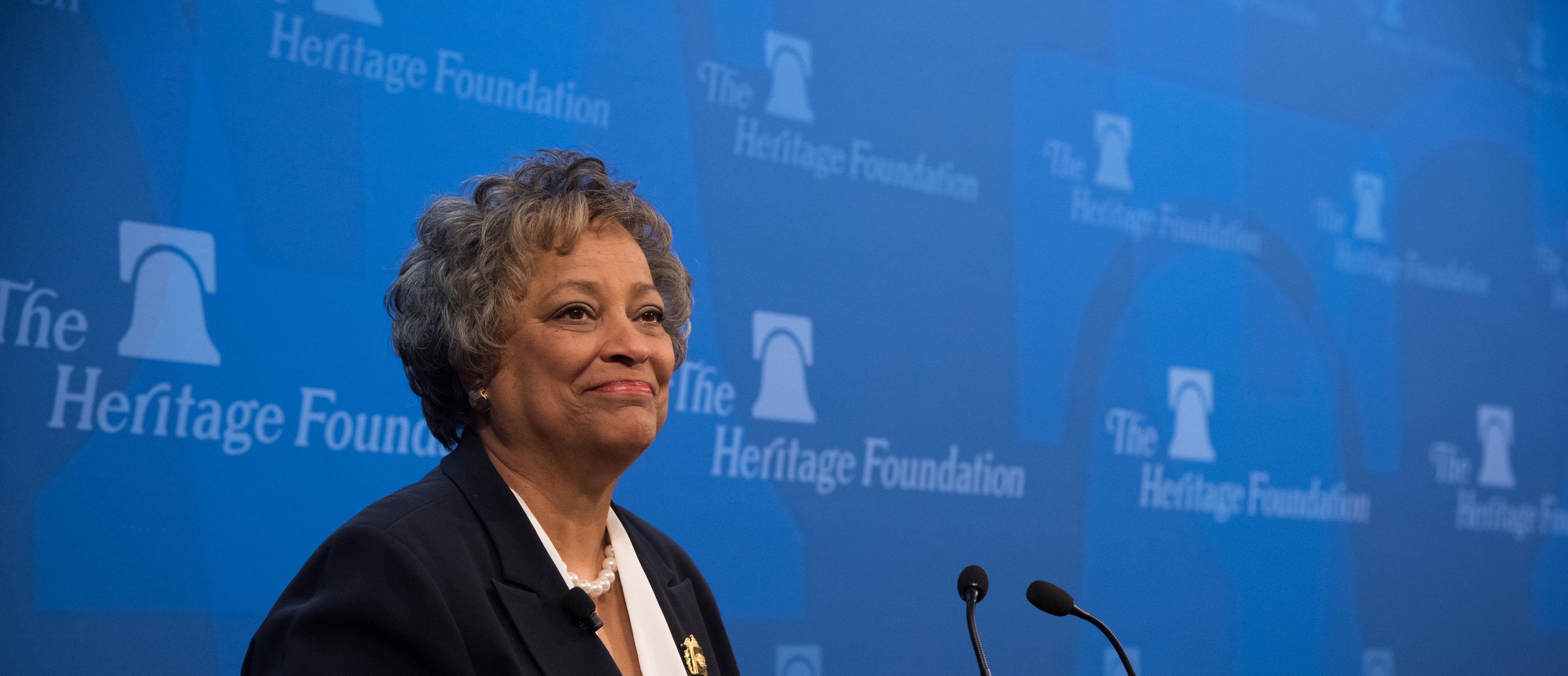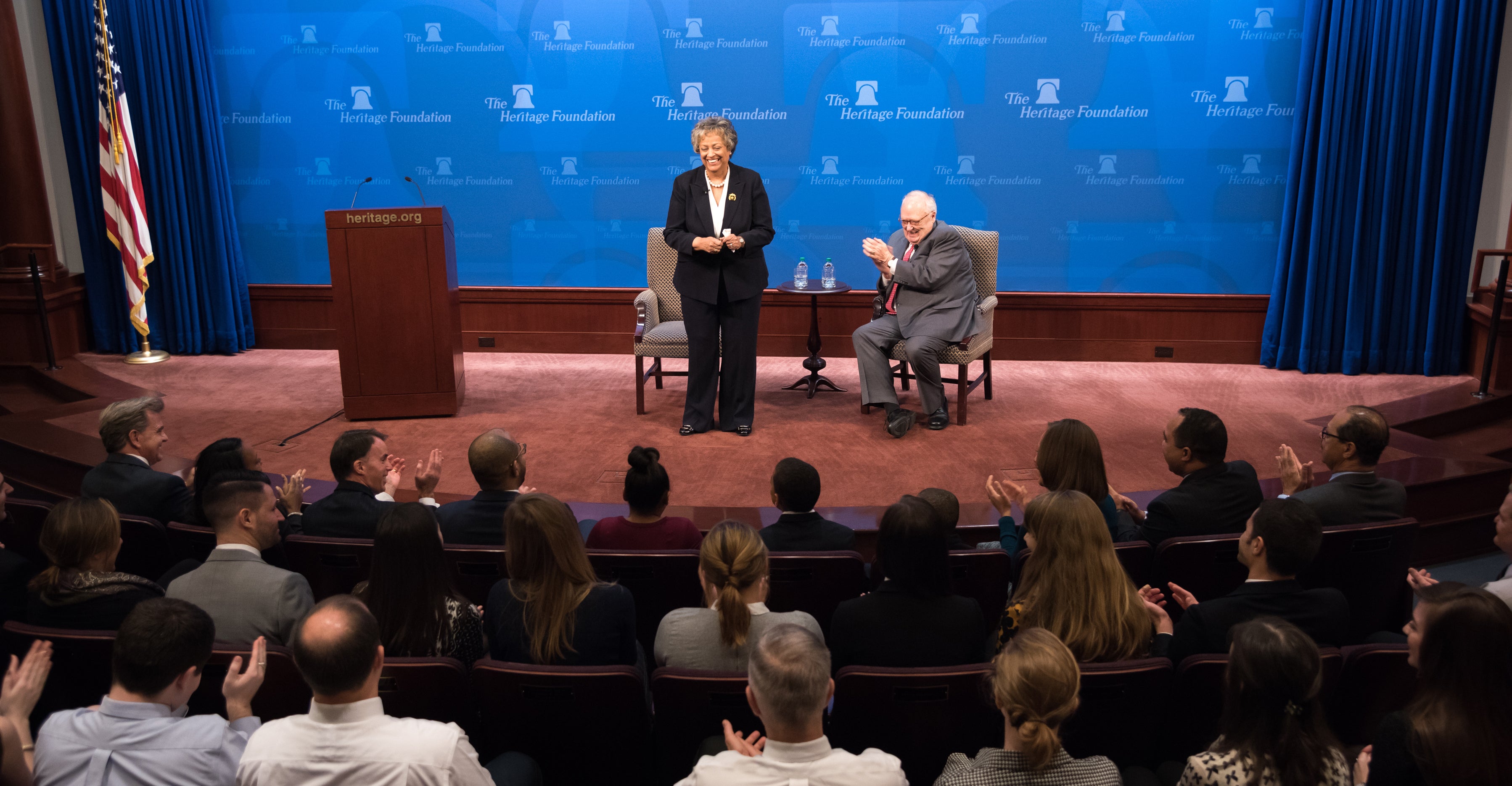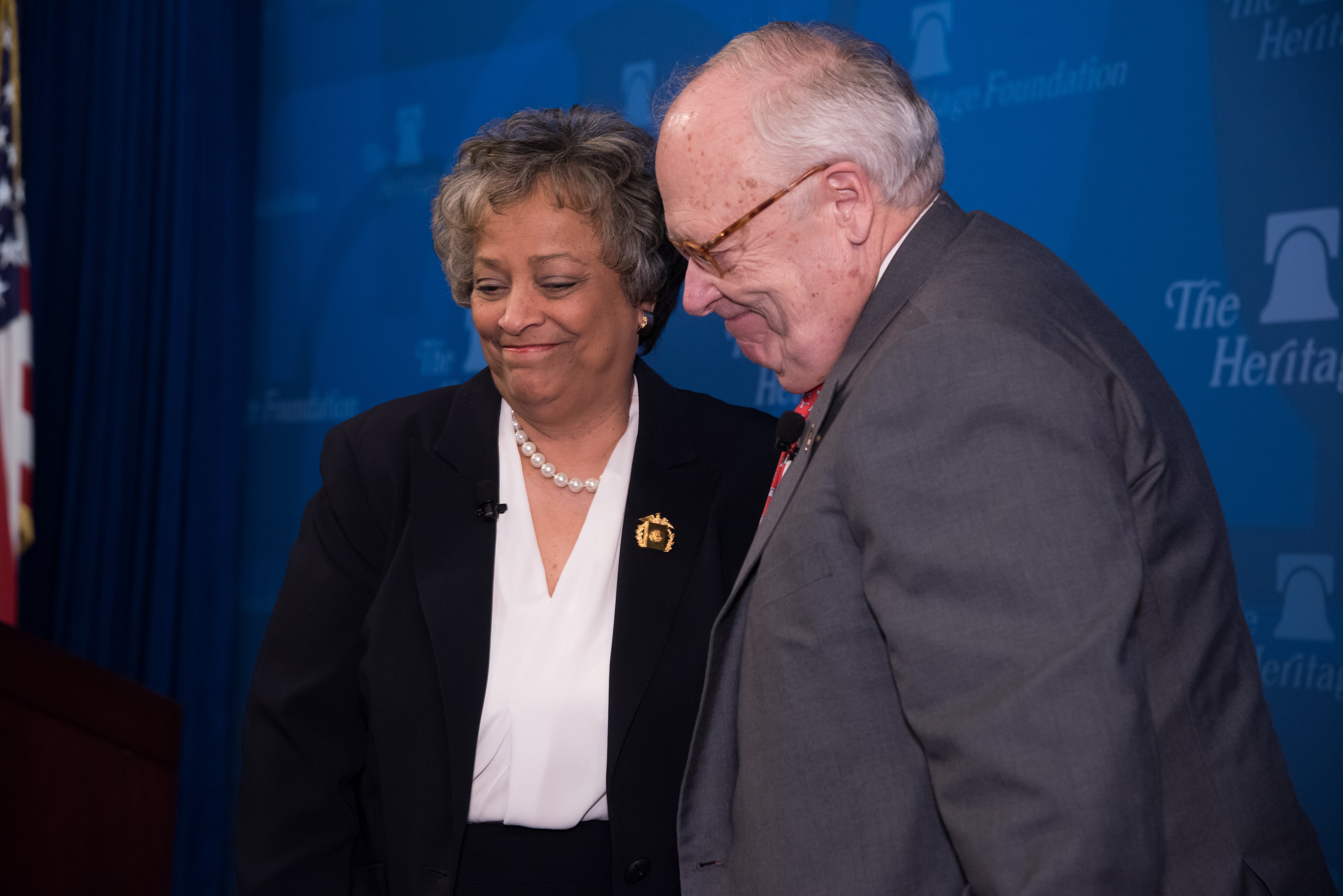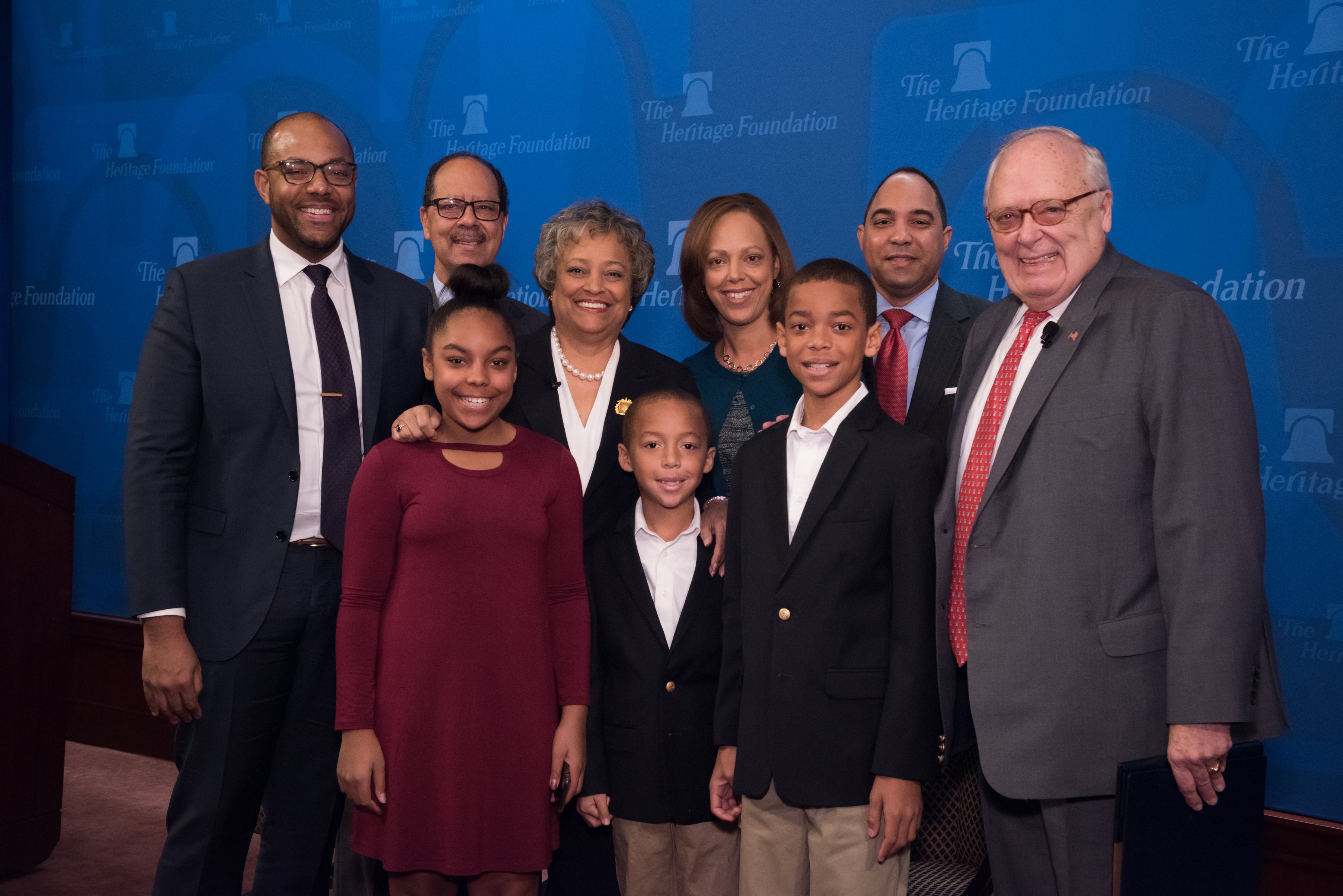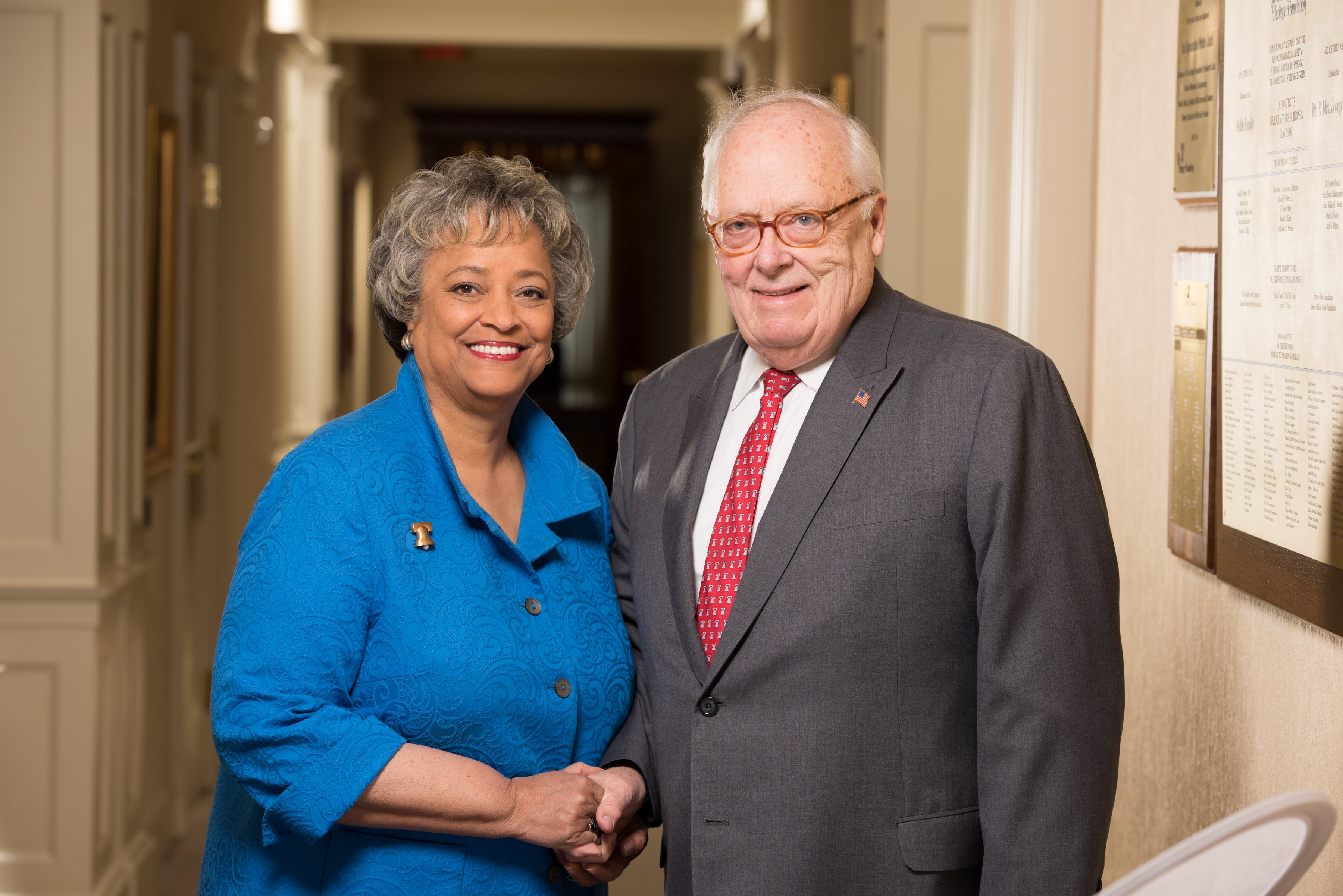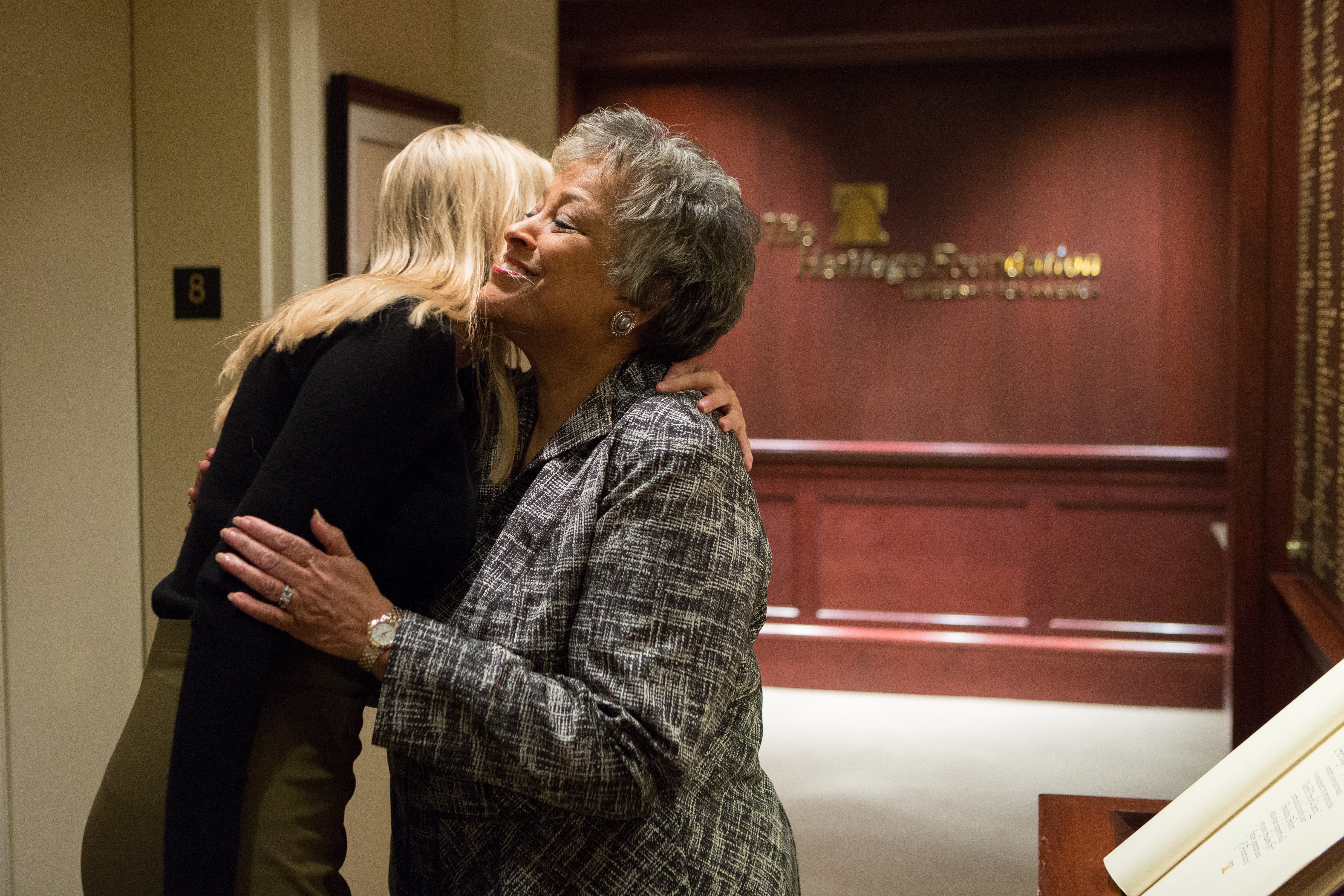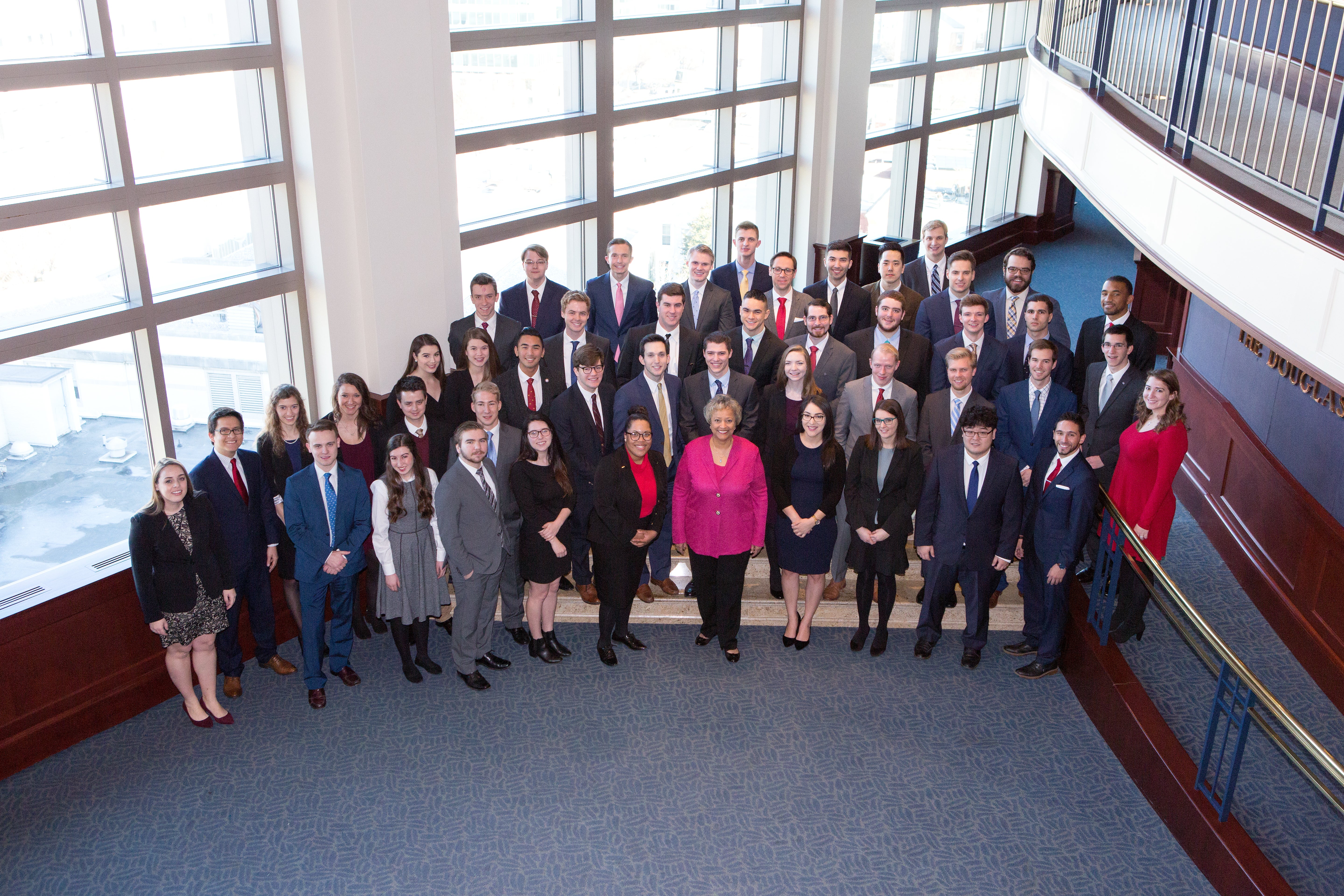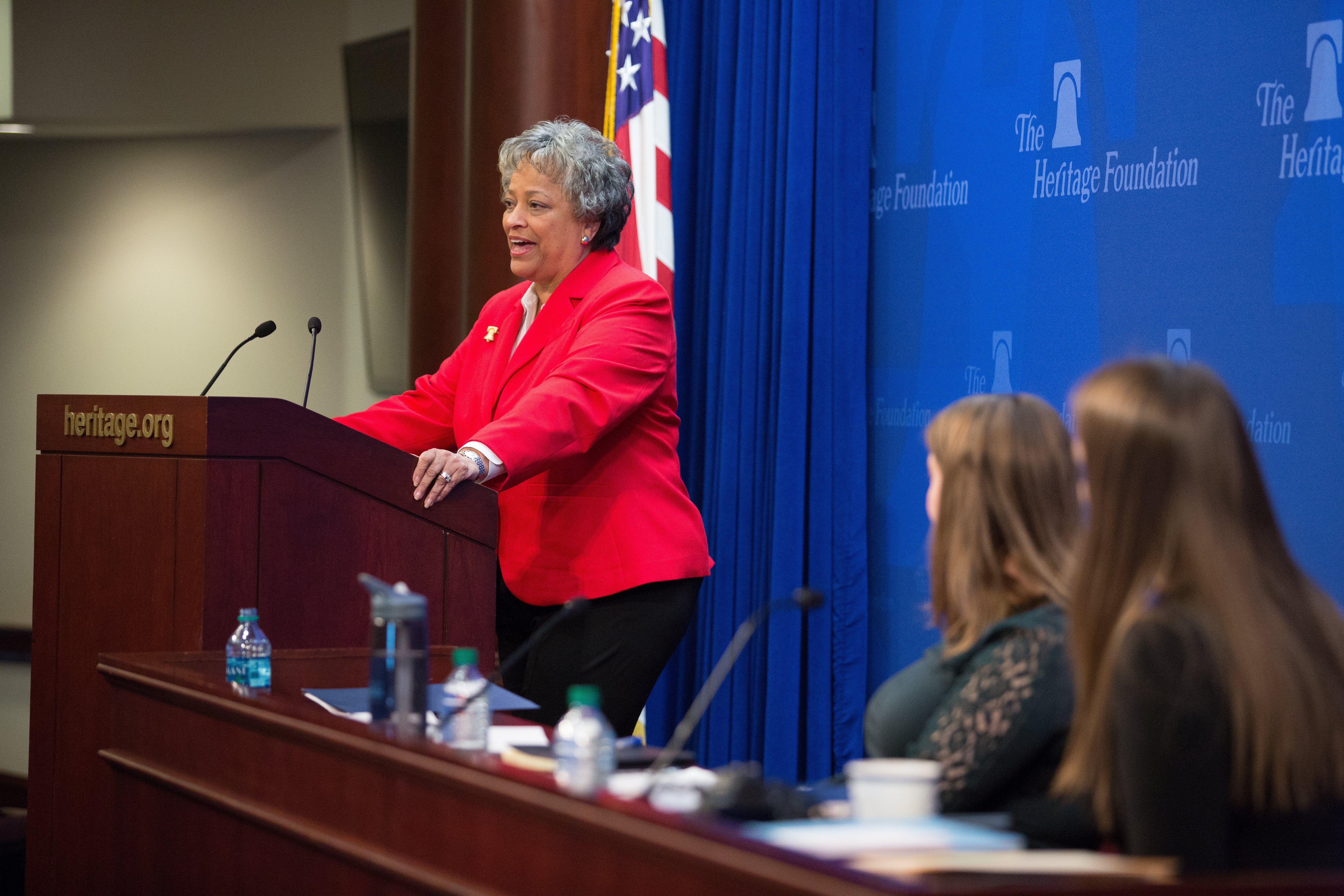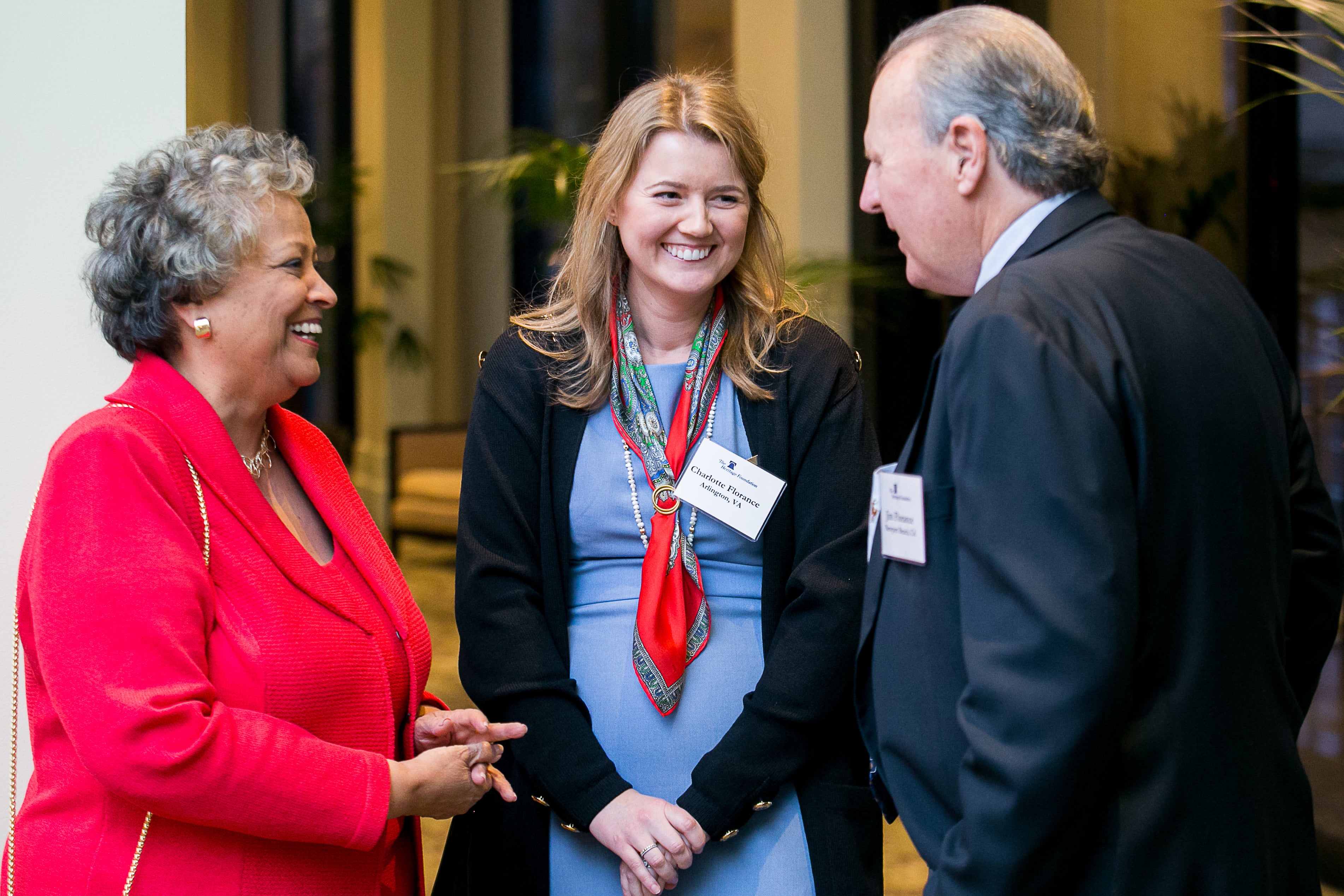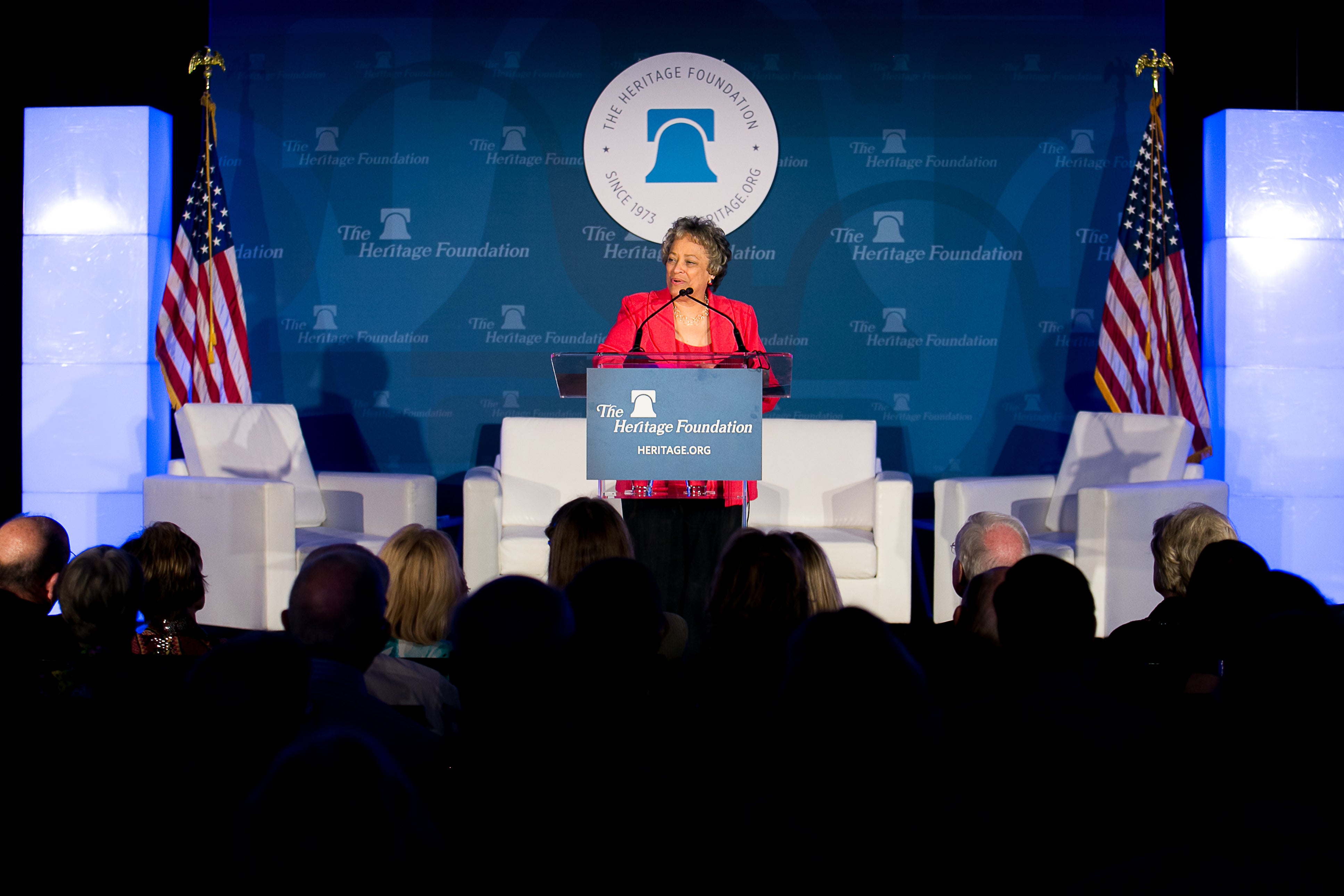 x/x