Videos
Heritage President Kay Coles James joins Fox News' Dana Perino to discuss the NATO Summit, Brexit and the next Supreme Court justice.
Heritage President Kay Coles James talks to House Speaker Paul Ryan about welfare reform, poverty, the importance of work, and the opportunities to forge a better future.
The Heritage Foundation honors the memory of John Von Kannon.
Mrs. James reflects on her first 100 days as president of The Heritage Foundation.
Meet the new president and executive vice president of The Heritage Foundation.
Statements & Op-Eds
"The First Step in Welfare Reform Should Be to Help American Families," The Hill 
I am the daughter of a former welfare recipient. So, when some people in Washington talk about welfare reform, I just have to shake my head. Many talk like they know the first thing about welfare, when clearly they do not. They have not seen what welfare so often does to families and communities. Read more. 
"Religion and Civil Society," Stanford Social Innovation Review 
In his 1796 farewell Presidential address, George Washington issued a stern warning. Describing religion and morality as the "great pillars of human happiness," he alerted us to the harm that would come if America ever drove religion and morality from our society. Today, we see the breakdown Washington warned against. Read more. 
"Ambassador Nikki Haley: A Profile in Courage," The Daily Signal
I had the honor of welcoming Ambassador Nikki Haley to The Heritage Foundation. And as she spoke before a packed audience, I realized we were witnessing a true profile in courage. Read more. 
---
On the Supreme Court Nomination
On Government Spending
On Independence Day
ADAPT Protest and Meeting
Illegal Immigration Crisis
On the Death of Charles Krauthammer
Virginia Library's Women in History Program
On the Death of Barbara Bush
Farm Bill
School Safety Initiative 
Visit our school safety initiative website
Women's History Month
Welfare Reform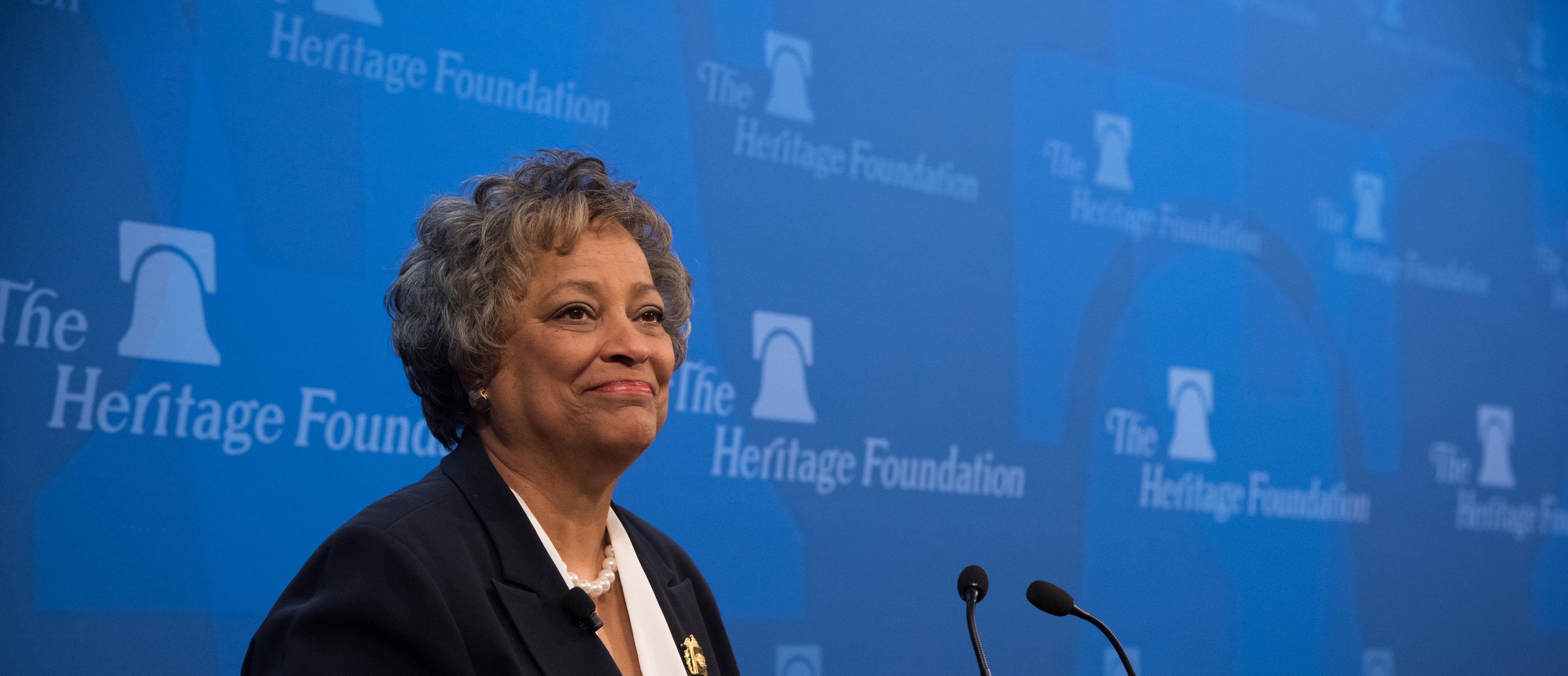 Kay Coles James
May 22, 2018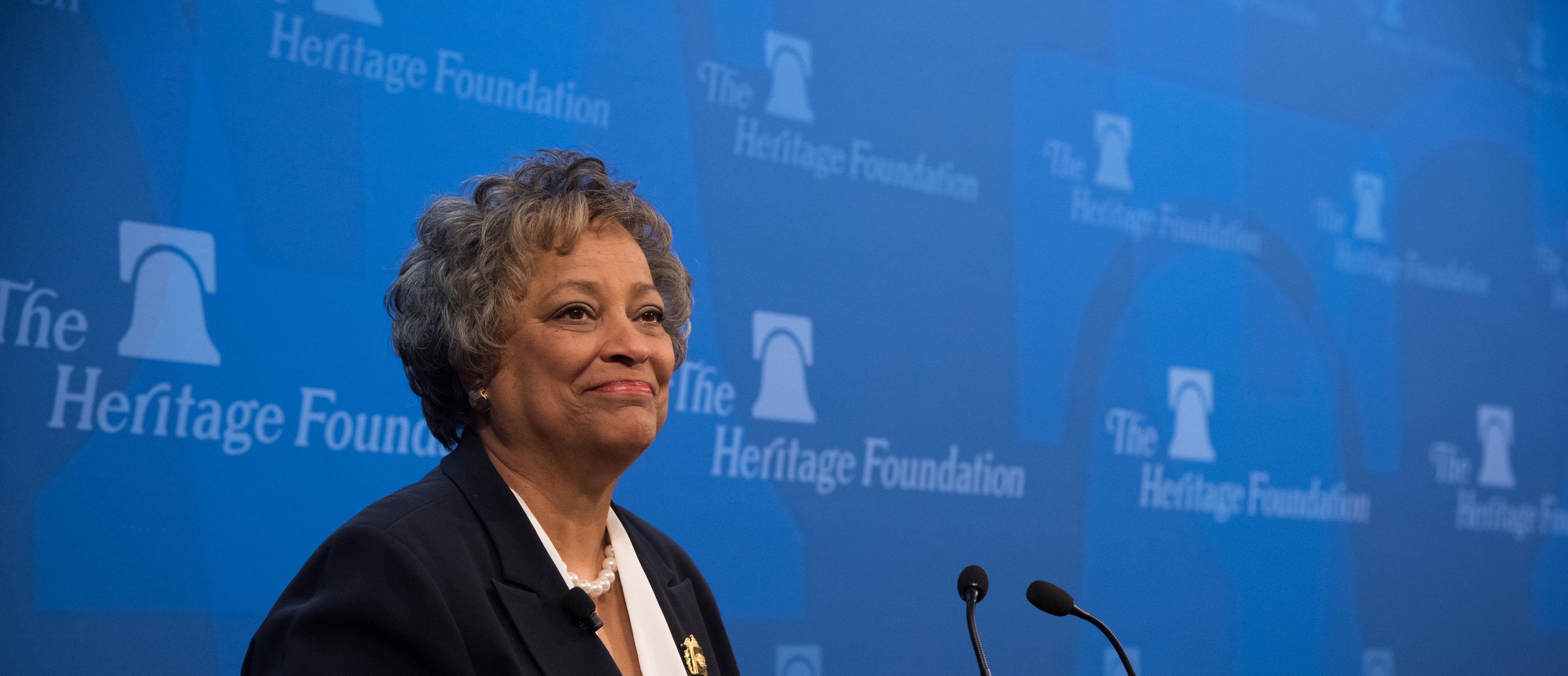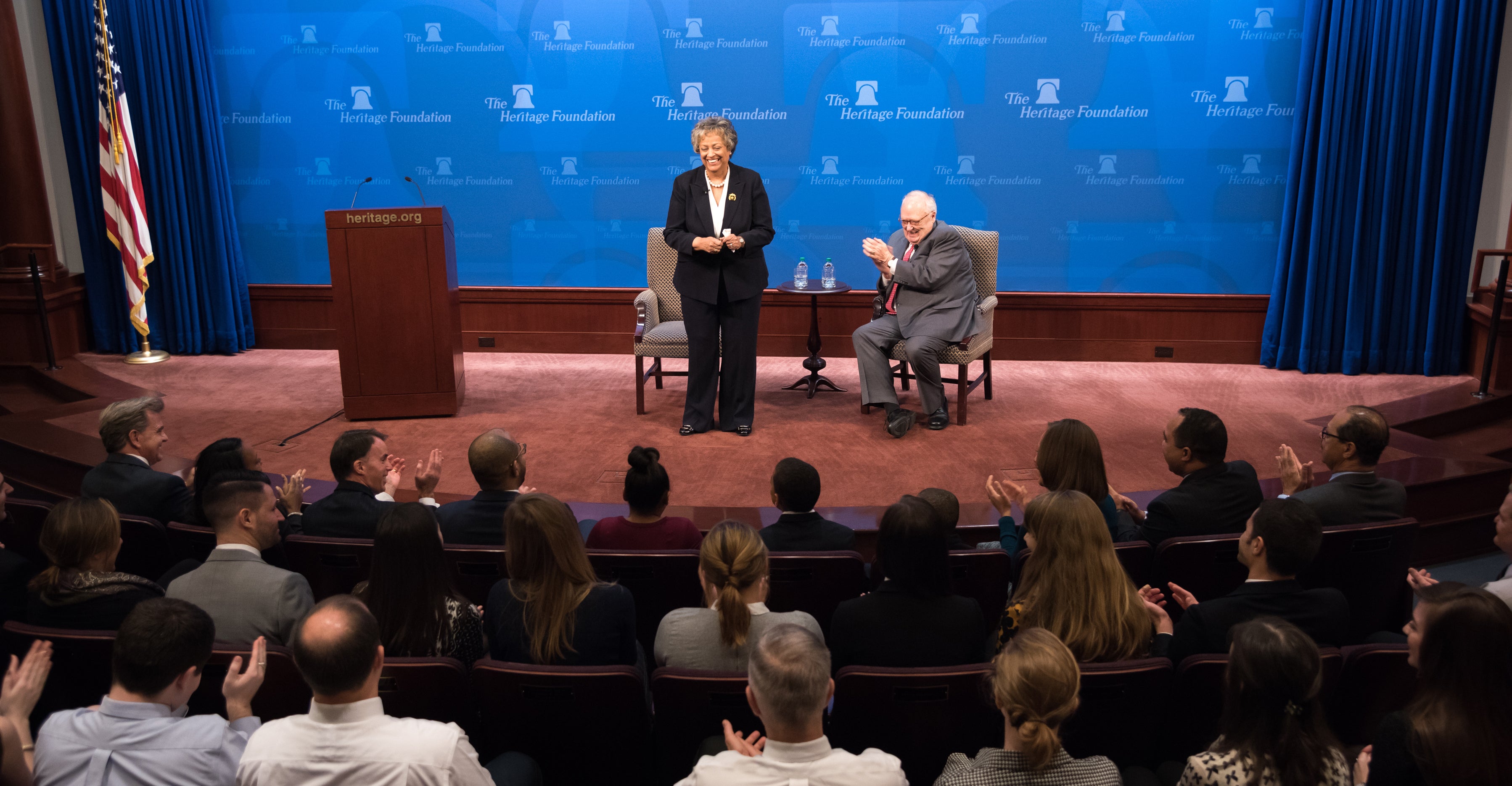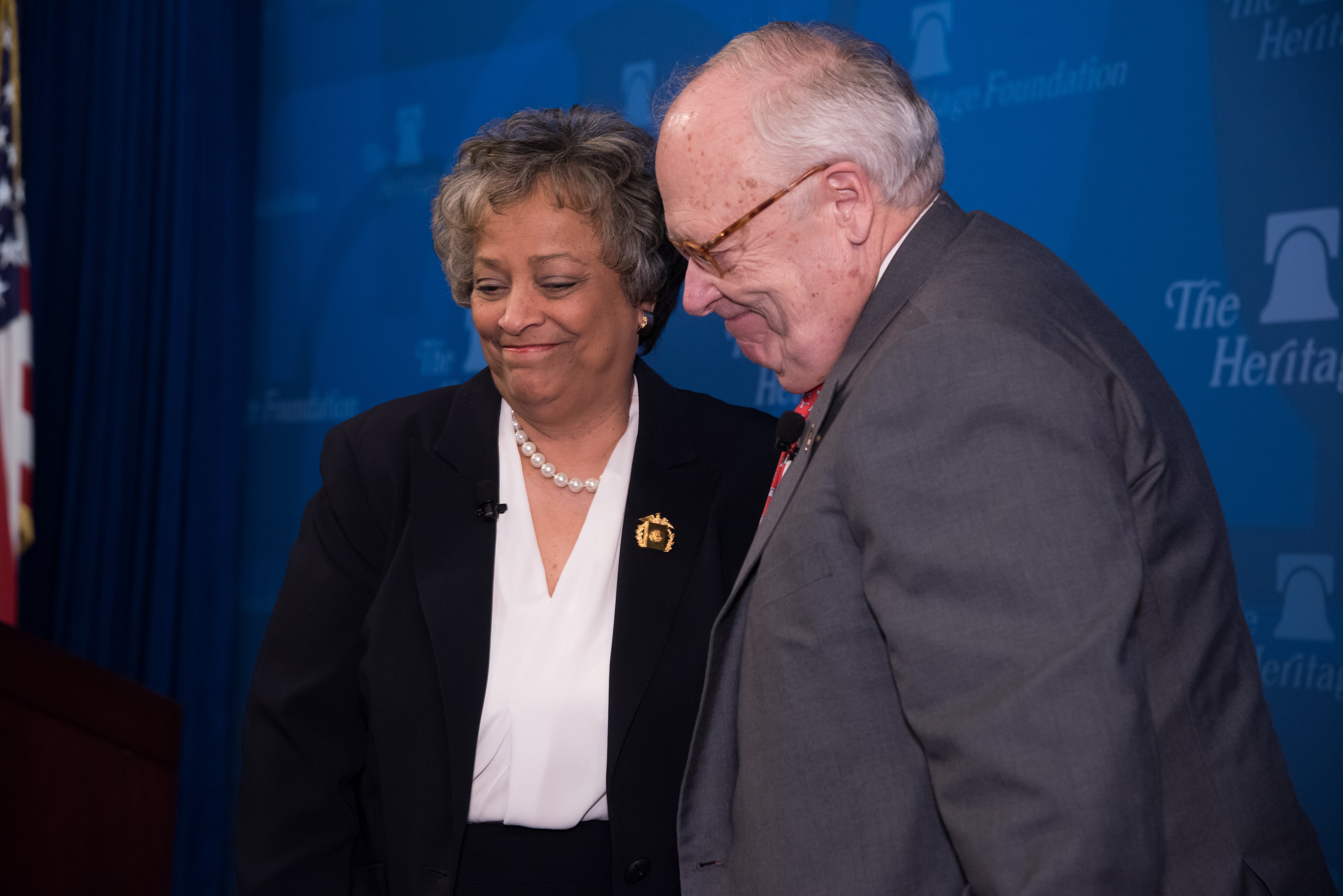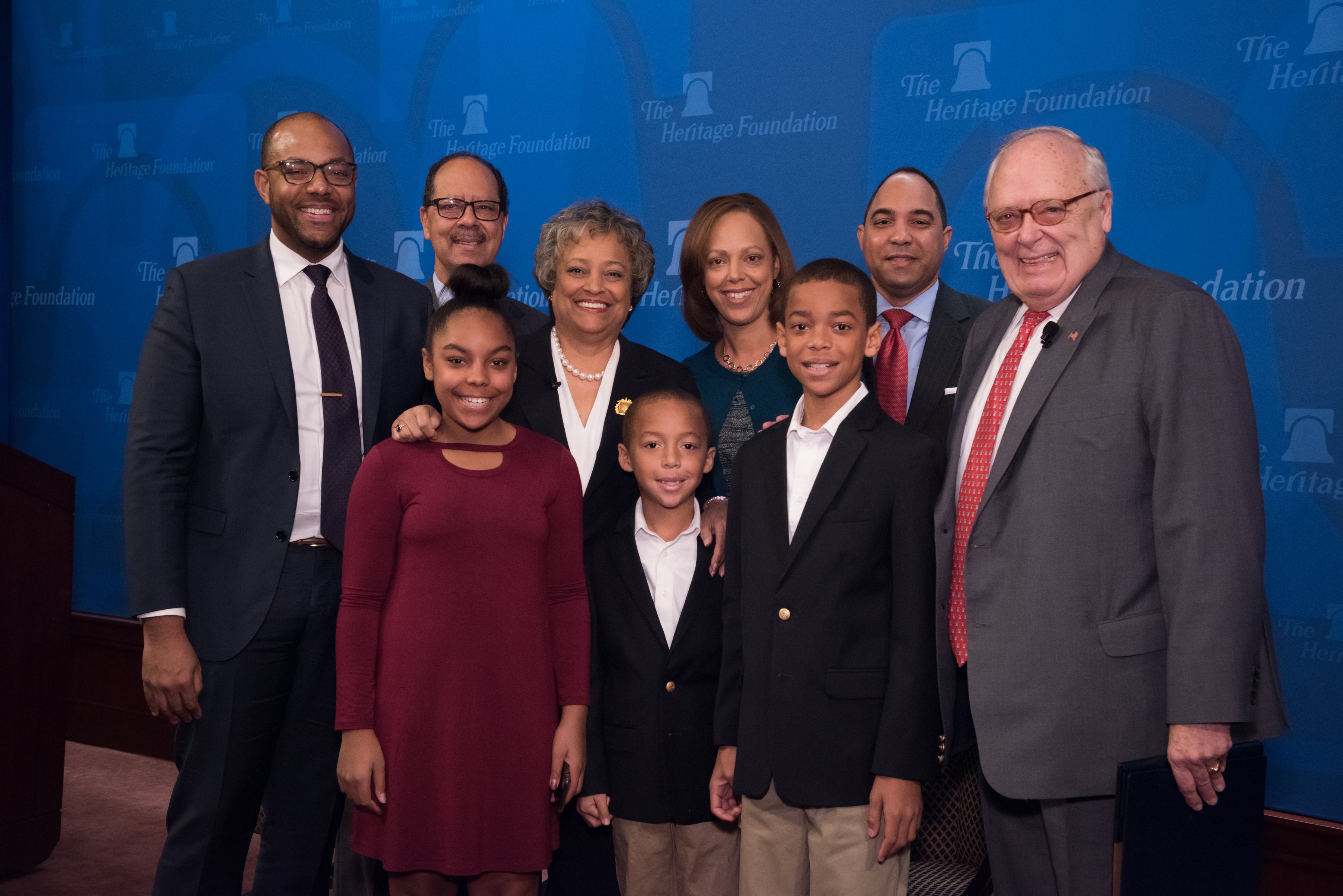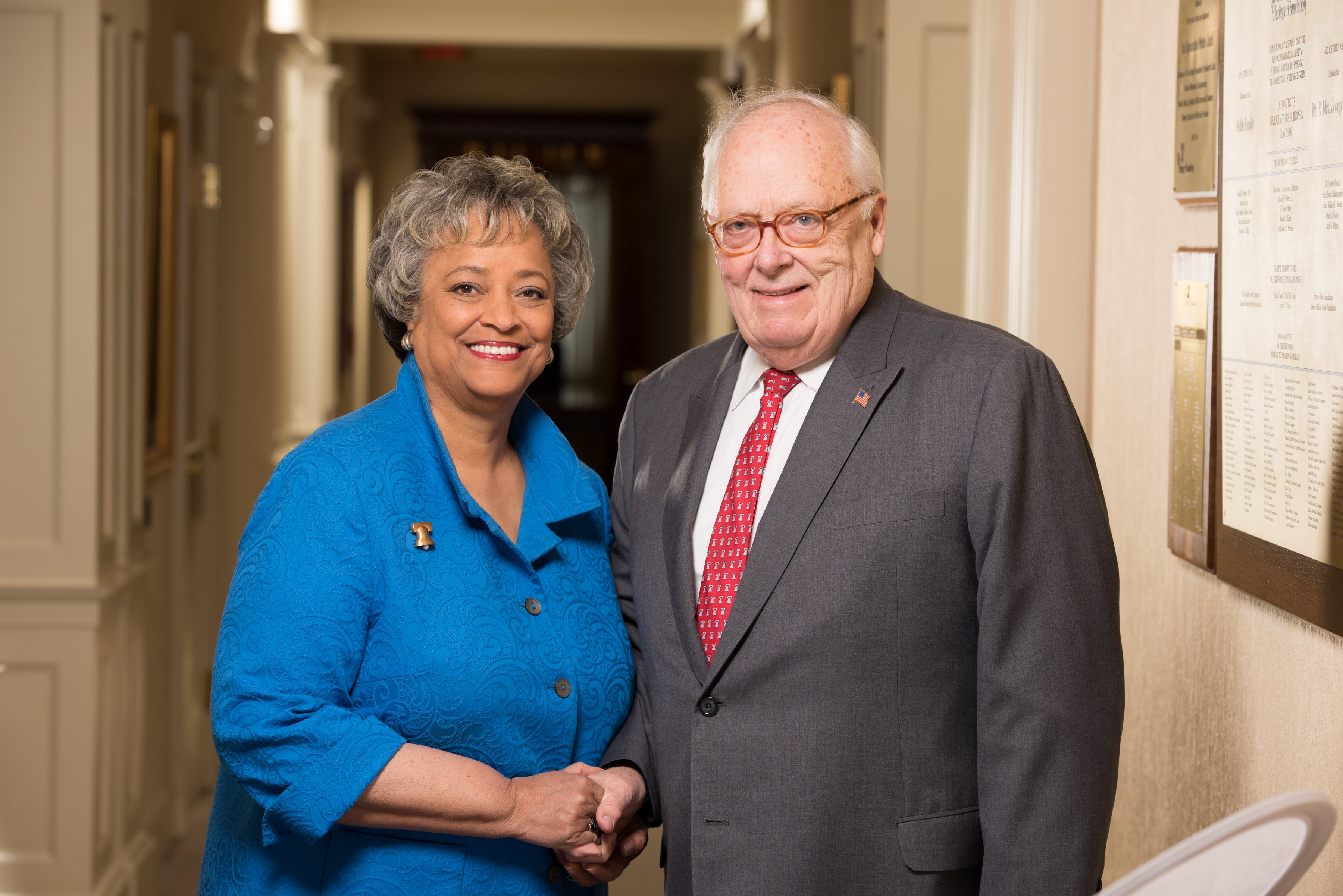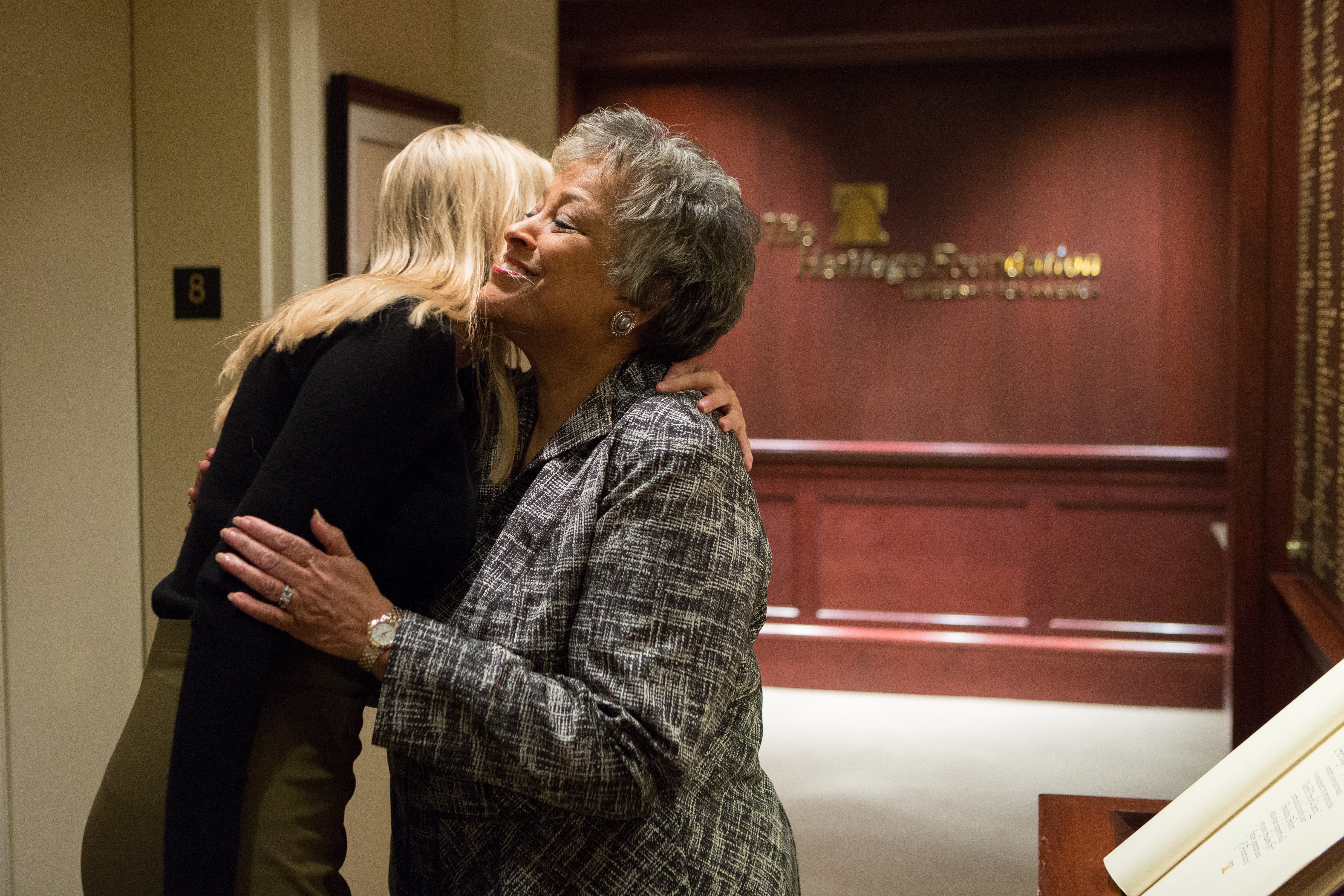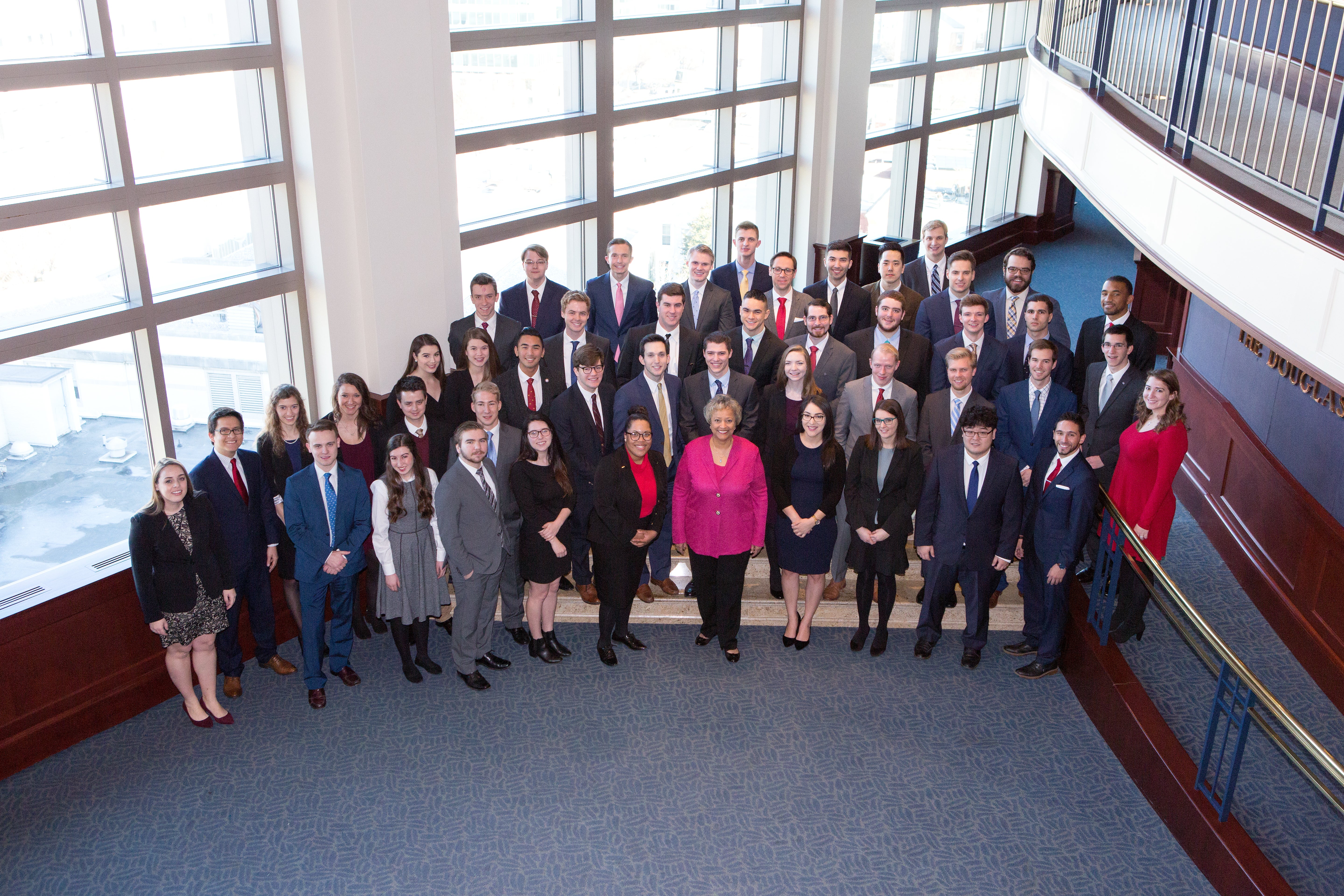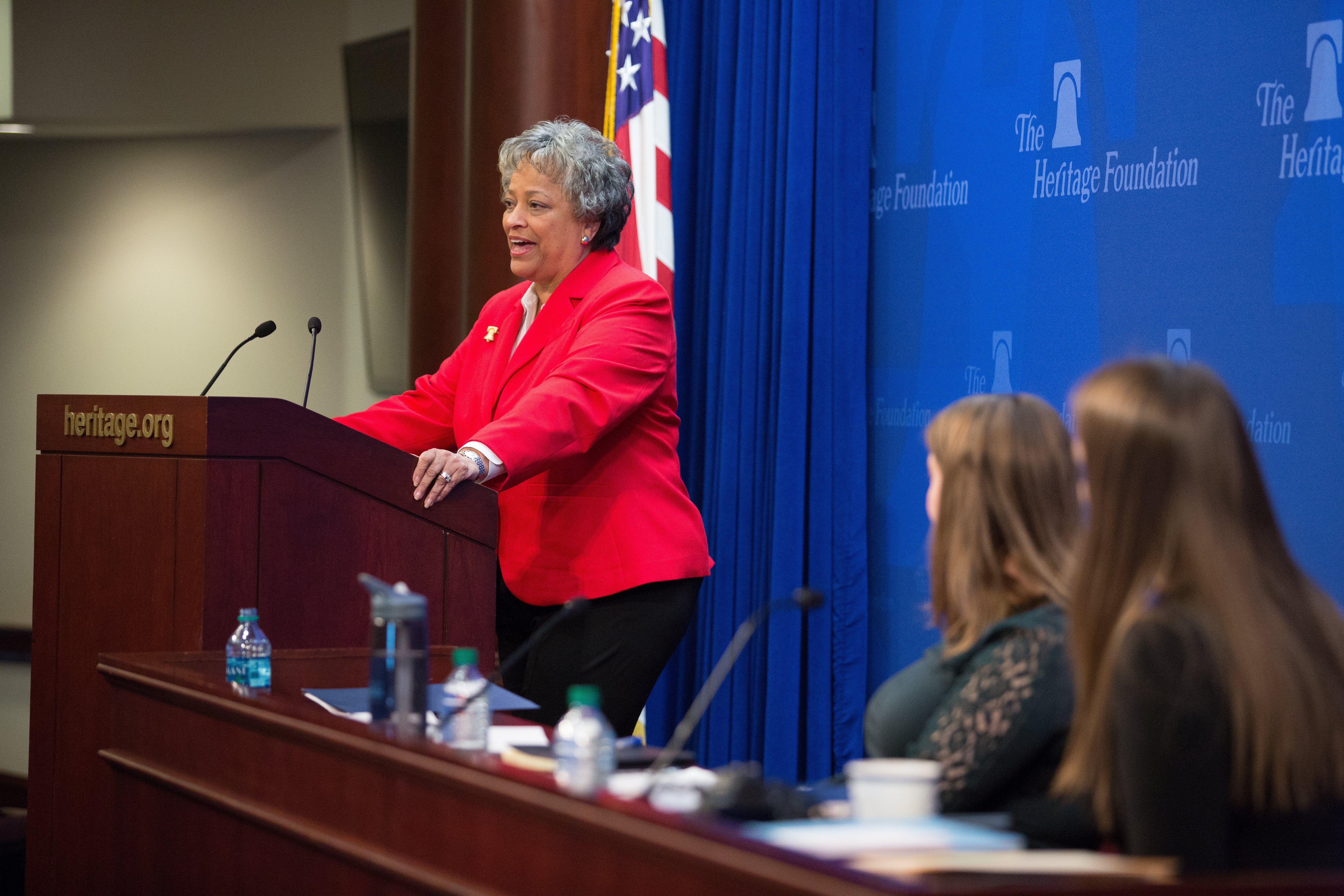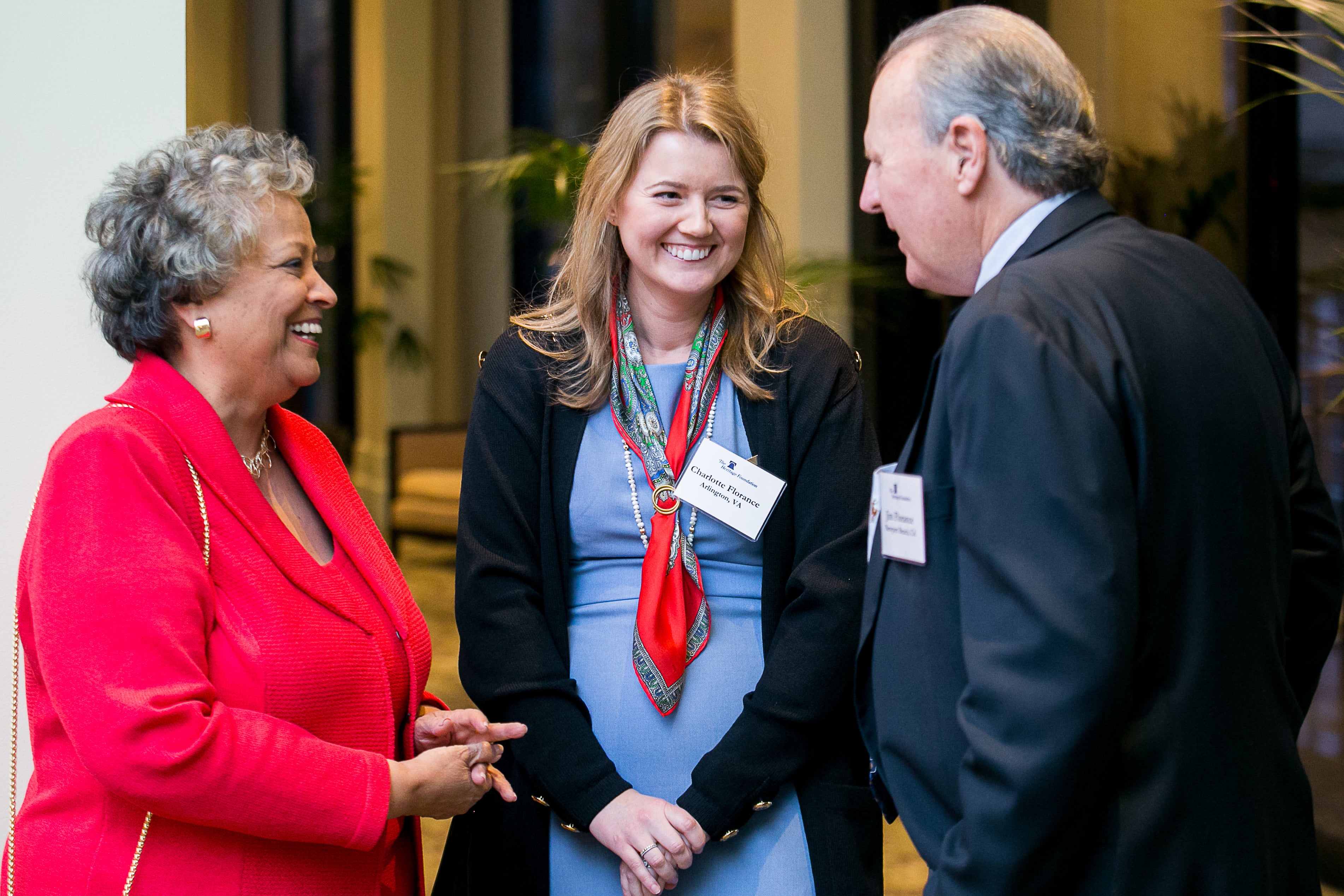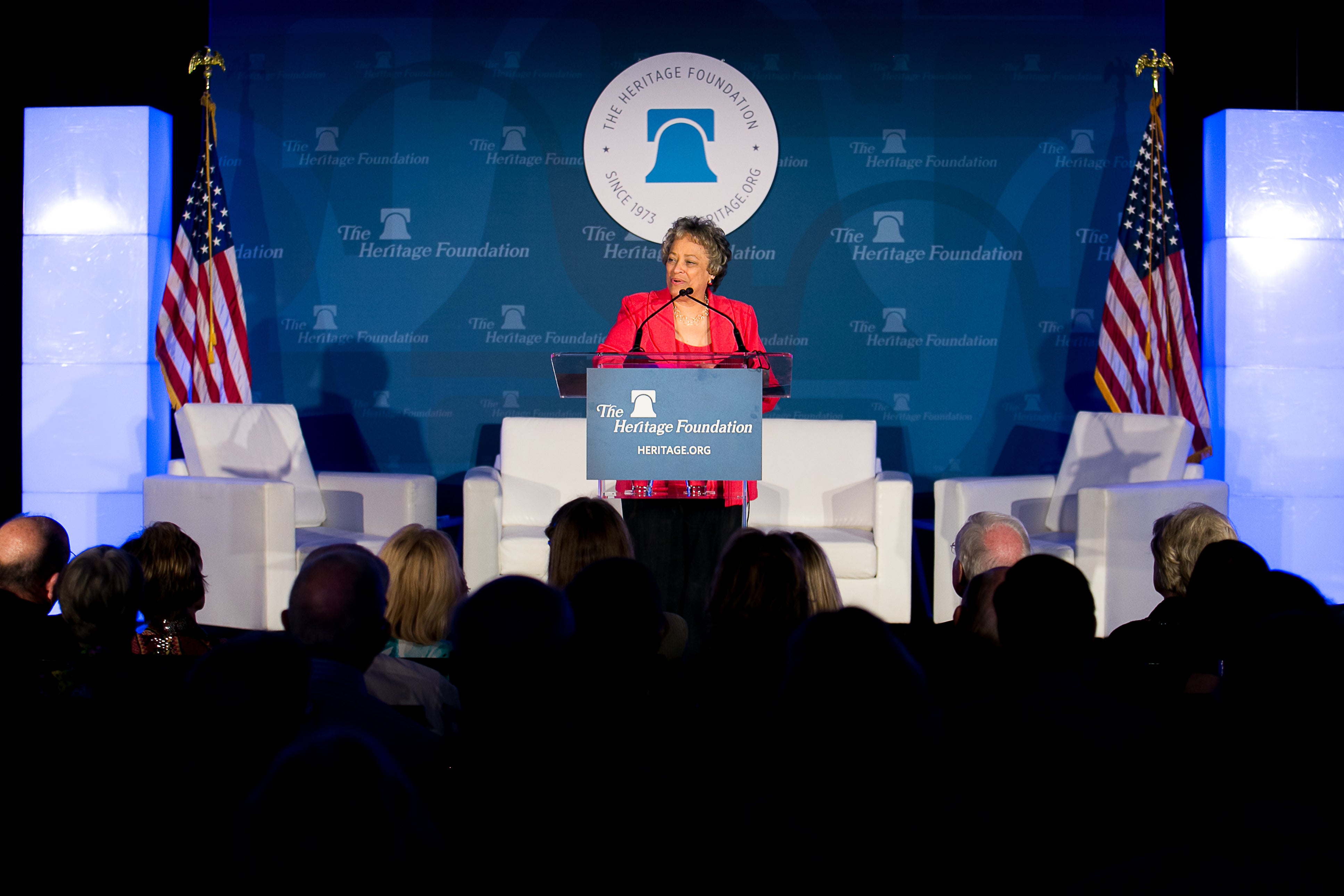 x/x