Medicare, enacted along with Medicaid in 1965, is 50 years old.[1] The program, which provides health care services to seniors and some disabled, has successfully provided its enrollees core hospital and physicians' coverage and a strong measure of financial security. However, fiscal and demographic problems that are inherent in its outdated structure threaten seniors' future access to quality care and impose massive burdens on taxpayers.
Nothing is inevitable, but Congress will need to tackle these issues head-on if Medicare is to endure for another 50 years. Congress should look to the successful competitive models in Medicare to move toward a future that will ensure security for seniors while also protecting taxpayers.
Fiscal Problems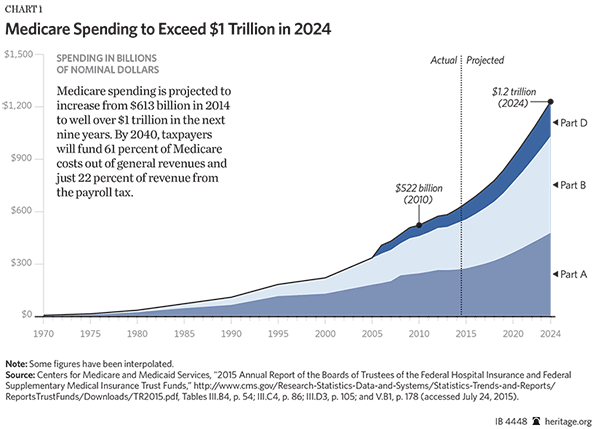 Demographic Problems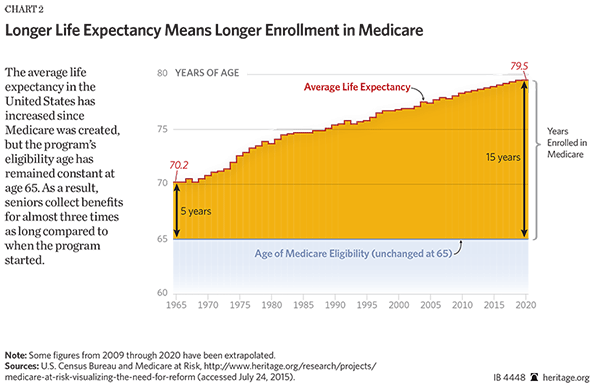 Structural Problems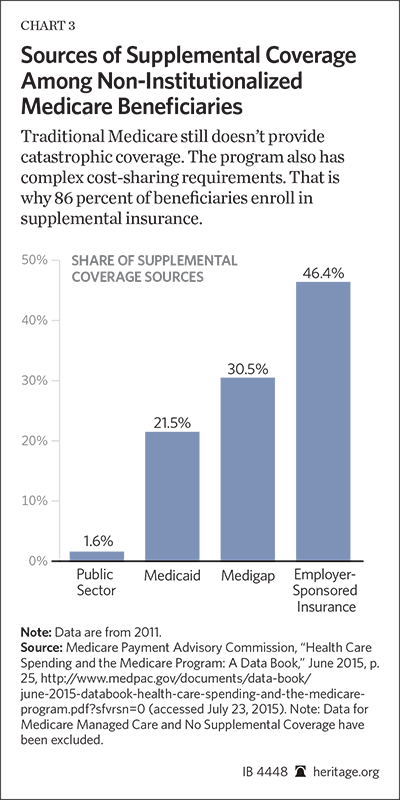 Looking Ahead
While traditional Medicare Parts A and B is the fountainhead of Medicare's recurrent problems, Medicare Parts C and D, which are based on a competition, hold the solutions. With modernized funding of health plans and drugs, "Competitive Medicare" shows the potential of defined contribution financing to secure a comprehensive array of services at competitive pricing with high rates of patient satisfaction.[23]
Congress can build on the best features of these programs and create a modern defined contribution ("premium support") system for the entire program.[24] Such a reform would reduce bureaucracy, eliminate centralized administrative payment, control costs through intense competition on a level playing field, ensure catastrophic protection and broader benefit options, and stimulate innovation and clinical advances in care delivery. Real reform would thus secure genuine value for Medicare dollars.
—Robert E. Moffit, PhD, is Senior Fellow in the Center for Health Policy Studies, of the Institute for Family, Community, and Opportunity at The Heritage Foundation.