July 16, 2019
CANCELLED: Examining Medicare for All
This event has been cancelled.
Tuesday, July 16, 2019
2:30 pm - 3:30 pm
The Heritage Foundation
Allison Auditorium
Featuring
Moderated by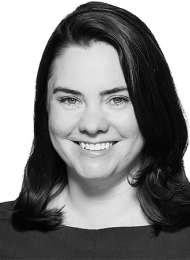 Former Visiting Fellow, Domestic Policy
Description
Medicare for All has become a rallying cry for the Left. But do Americans know what this proposal entails? Wait lines, cancelled procedures, and government bureaucrats interfering in doctor patient relationships; the realities of a "Medicare for All" type system are a stark contrast from the posterchild created by its advocates. Join us for a conversation with Congressman Burgess, an obstetrician with 30 years' experience and Congresswoman McMorris Rodgers, co-chair of the Rural Health Caucus and the Down Syndrome Caucus, on the truth of what government run health care would look like in practice.
Sign up to receive invitations to all public events.
Donate to The Heritage Foundation
Our more than 100 policy experts and researchers are invited to testify before Congress nearly 40 times a year
DONATE TO HERITAGE