March 11, 2019
Affirming Ethical Options for the Terminally Ill
Six states and the District of Columbia have enacted laws providing for "physician-assisted suicide."
Monday, Mar 11, 2019
12:00 pm - 1:00 pm
Featuring
Senior Research Fellow, Center for Health and Welfare Policy
Josiah C. Trent Professor of Medical Humanities, Duke University School of Medicine and Divinity School
G. Kevin Donovan, M.D., M.A.
Director, Center for Clinical Bioethics and Professor of Pediatrics, Georgetown University Medical Center
Hosted by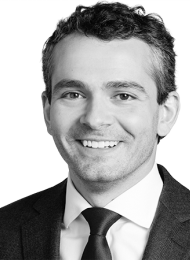 Former Visiting Fellow, DeVos Center
@RyanTAnd
Description
Six states and the District of Columbia have enacted laws providing for "physician-assisted suicide." Sometimes proposed as relief for patients undergoing pain and suffering, physician-assisted suicide constitutes a major break with the traditional medical ethics embodied in the Hippocratic Oath that call on doctors to heal patients. Many analysts across the ideological spectrum agree: the normalization of medical killing poses a threat to the poor, disabled, and vulnerable members of society.
How can policymakers address the need for persons to plan for terminal illness - and improve end of life care?Our expert panel will address these and many other questions.
Donate to The Heritage Foundation
Our more than 100 policy experts and researchers are invited to testify before Congress nearly 40 times a year
DONATE TO HERITAGE