Over the first three years of Obamacare, per capita monthly premiums in Alabama increased by 138%, from $178 in 2013 to $423 in 2016.
Over the first five years of Obamacare, 50% fewer insurers offered Exchange coverage in Alabama, from 4 in 2013 to 2 in 2018.
2019 Rate Request: In Alabama, Blue Cross and Blue Shield proposes an average rate reduction of 0.5% for 2019. The company received an average rate increase of 15.6% in 2019. Bright Health proposes to reduce its rates for 2019 by an average of 15.55%.
2019 Rate Finalized: Finalized by mid-October
Since its start, Obamacare has been, and continues to be, a key driver of increasing prices and decreasing choice in health care. Prices have more than doubled in some places because of the law's failed policies and regulations.  In 2018, there are just two insurers offering exchange coverage in 25 percent of U.S. counties, and there is just one insurer in 52 percent of the nation's counties.
The best way to provide relief for Americans struggling under these heavy burdens is to replace Obamacare with free-market solutions that put patients and doctors—not federal bureaucrats—in charge of health care decisions and dollars. Conservatives have a plan to do just that, starting with the Health Care Choices Proposal.
The 7 states that have begun to provide this kind of relief – after being granted federal waivers from Obamacare - are seeing or are expected to see rate reductions. Congress should go farther and to empower states to take these actions.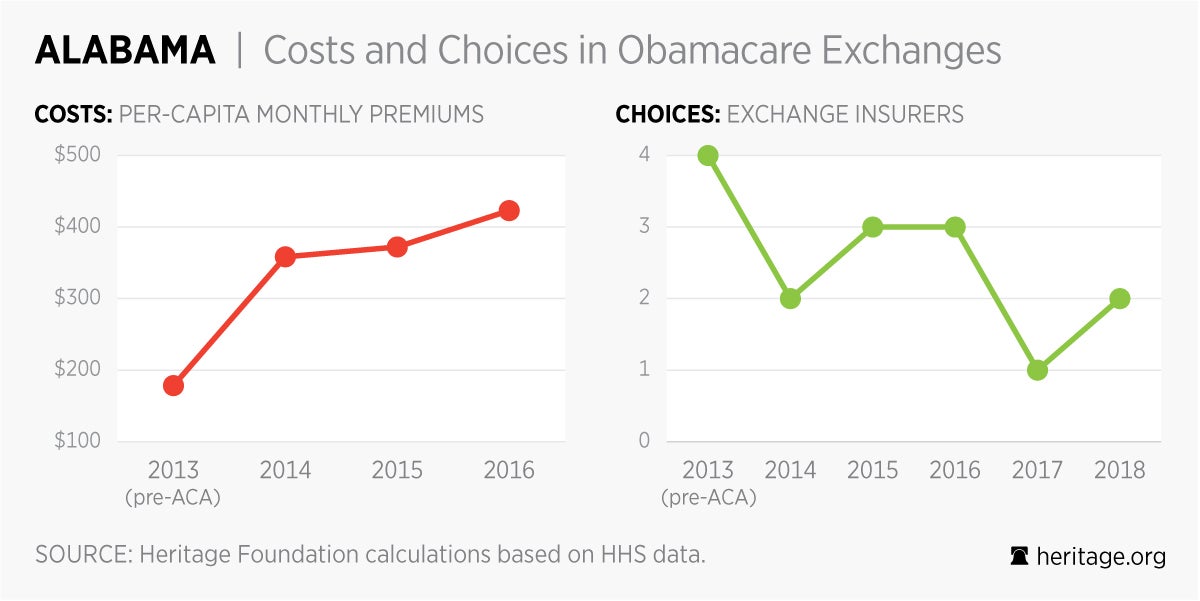 This piece was authored by Ed Haislmaier.