November 19, 2021
A Keynote Speech by British Home Secretary, The Rt Hon Priti Patel MP, UK
Virtual Event
Join us for a conversation with Rt Hon Priti Patel MP, UK.
Friday, Nov 19, 2021
11:00 am - 11:45 am
Featuring
Rt Hon Priti Patel MP, UK
Secretary of State for the Home Department
@pritipatel
Hosted by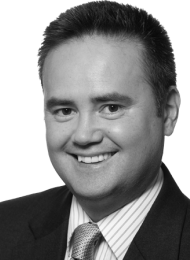 Director, Margaret Thatcher Center for Freedom and Bernard and Barbara Lomas Fellow
@NileGardiner
Description
Priti Patel was appointed Secretary of State for the United Kingdom Home Department on 24 July 2019. She was elected Conservative MP for Witham in May 2010. Patel was Secretary of State for International Development from July 2016 to November 2017. Patel served as Minister of State for Employment from May 2015 until July 2016. She was Exchequer Secretary to the Treasury from July 2014 to May 2015. The Secretary of State has overall responsibility for all Home Office business, including the National Security Council (NSC), and oversight of the Security Service.
Sign up to receive invitations to all public events.