November 28, 2017
Green Tyranny: Exposing the Totalitarian Roots of the Climate Industrial Complex
Climate change was political long before Al Gore first started talking about it.
Tuesday, Nov 28, 2017
12:00 pm - 1:00 pm
Author
Rupert Darwall
Rupert Darwall is a strategy consultant and policy analyst. He read economics and history at Cambridge University and subsequently worked in finance as an investment analyst and in corporate finance before becoming a special adviser to the Chancellor of the Exchequer. He has written extensively for publications on both sides of the Atlantic, including the Wall Street Journal, National Review, the Daily Telegraph and The Spectator and is the author of the widely praised "The Age of Global Warming: A History" (2013).
Hosted by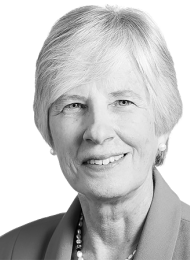 Former Ronald Reagan Distinguished Fellow
Description
Climate change was political long before Al Gore first started talking about it. In Green Tyranny, Rupert Darwall traces the alarming origins of the green agenda, revealing how environmental scares have been deployed by our global rivals as a political instrument to contest American power around the world.
Drawing on extensive historical and policy analysis, Darwall examines the environmental propaganda scares of the last century, Sweden's use of environmental alarmism to secretly aid Soviet Russia, and Germany's alternative energy obsession that descended directly from the National Socialist regime.
Green Tyranny provides a clear history of environmental alarmism and failed policies that explains how "scientific consensus" is manufactured and abused by politicians with duplicitous motives and totalitarian tendencies. Radical environmentalism demands not only the rejection of abundant hydrocarbon energy resources, but also the total suppression of dissent.