The Essential Electoral College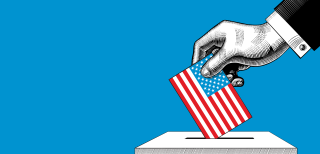 The Essential
Electoral College
Helping preserve our constitutional system.
In an age of perceived political dysfunction, effective policies that are already in place—especially successful policies established by this nation's Founders, such as the Electoral College—should be preserved, not undermined. Download the eBook here.
Find more information on the Electoral College with these additional resources.
Heritage Foundation legal expert Hans von Spakovsky and visiting fellow Allen Guelzo are featured in a new documentary on Amazon Prime. The film, "Safeguard: An Electoral College Story," details the history of the Electoral College and the many myths and misconceptions surrounding it.