October 25, 2019
Honoring America's Veterans through Improved Care and Services
Online registration is now closed. Walk-in registrations welcome.
The eighth annual Helms Lecture co-hosted by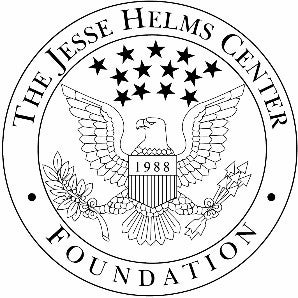 Friday, Oct 25, 2019
2:00 pm - 3:00 pm
Hosted by
Vice President, Kathryn and Shelby Cullom Davis Institute
@JJCarafano
Description
The Jesse Helms Lecture Series highlights foreign policies that Senator Helms championed throughout his years in office. Senator Helms was an ardent supporter of America's veterans and took particular pride in making sure that every former service member could rely on his assistance and intervention to make sure that they received the best possible care. Secretary Wilkie knows Senator Helm's commitment to this issue better than anyone having served as Counsel to the Senator.
Please join us as Secretary Wilkie discusses the progress he has made in reforming the Department of Veterans Affairs to make sure that the brave men and women who serve in America's armed forces who sacrifice so much for our safety and security receive the care and benefits they have earned.
For more information about the Jesse Helms Center, please visit online at www.jessehelmscenter.org.
Sign up to receive invitations to all public events.
Donate to The Heritage Foundation
Our more than 100 policy experts and researchers are invited to testify before Congress nearly 40 times a year
DONATE TO HERITAGE