January 18, 2023
Straight Talk from an Insider on Global Energy, Climate, and the Shale Revolution
Chris Wright, Liberty Energy CEO, joins Heritage to discuss the shale revolution and potential for human betterment provided by energy-intensive fuels
Wednesday, Jan 18, 2023
11:00 am - 12:00 pm
Featuring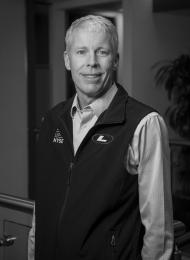 Chief Executive Officer and Chairman of the Board, Liberty Energy
Hosted by
Director, Center for Energy, Climate, and Environment
@DFR_Economics
Description
In the last decade, U.S. energy production has soared thanks to the shale revolution. By generating natural gas through shale, we can lower energy prices, create jobs, and reduce emissions. What will American energy production look like in 2023? For centuries, energy use has been correlated with strides in human wellbeing.
Learn more as Chris Wright, Liberty Energy CEO, joins Heritage to discuss the shale revolution and potential for human betterment provided by energy-intensive fuels.
Liberty Energy's Bettering Human Lives Report will be available for in-person attendees.
Sign up to receive invitations to all public events.