November 19, 2019
The War on History: The Conspiracy to Rewrite America's Past
Online registration for this event is now closed. Walk-in registrations are welcome.
Tuesday, Nov 19, 2019
12:00 pm - 1:00 pm
Featuring author
Editor at The Daily Signal and Host of "The Right Side of History" podcast.
Hosted by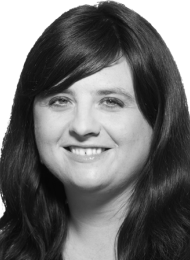 Director and Editor-in-Chief, The Daily Signal
@KatrinaTrinko
Description
Confederate memorials toppled ... Columbus statues attacked with red paint.
They started with slave-owning Confederate generals, but they're not stopping there.
The vandals are only pretending to care about the character of particular American heroes. In reality, they hate what those heroes represent: the truths asserted in the Declaration of Independence and embodied in the Constitution. And they are bent on taking America down and replacing our free society with a socialist utopia. All that stands in their way is Americans' reverence for our history of freedom.
Which is why that history simply has to go.
Now, Jarrett Stepman, editor at The Daily Signal and host of Right Side of History, exposes the true aims of the war on our history.
Sign up to receive invitations to all public events.