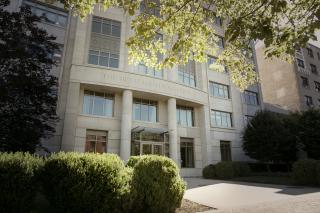 Heritage's 50th Anniversary
Fighting for the American Promise
Learn More
In 2023, The Heritage Foundation celebrates its 50th anniversary and launches the next exciting chapter for our country. 
Now more than ever, the American people need a champion to preserve the great American experiment and everything good and just that it represents. That's why Heritage was founded in 1973—and why we exist today. We champion policy solutions that benefit everyday Americans. 
As we mark this milestone, we will gather with our allies, supporters, and friends at a Leadership Summit and Gala to set the stage for the future as we lead the charge in restoring self-governance to the American people. 
To request an invitation to the 50th events, please fill out this form. Members of the news media can apply for credentials.
Learn More: