Messaging Priorities
We must protect everyone's privacy and safety by guarding women and children against those who would abuse these laws. 
The privacy and safety of children is most important.
Communicate sensitivity and awareness of the difficulties and complications of issue.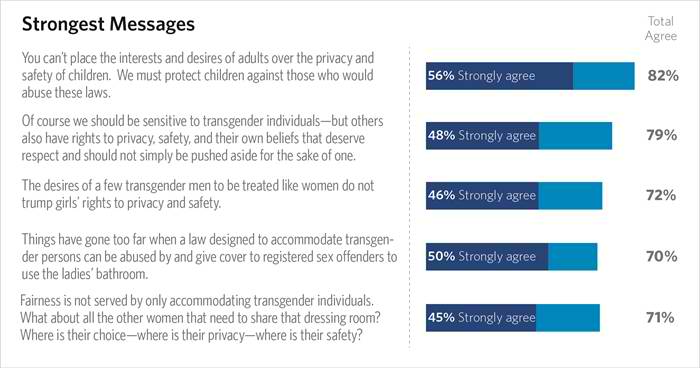 Source: Recommendations based off an online survey using a national representative sample of 1,008 U.S. voters conducted April 19-27, 2016 with a margin of error of ±3.1%.