June 22, 2017
Digital Security and Due Process: Modernizing Cross-Border Surveillance Law for the Cloud Era
Thursday, Jun 22, 2017
9:00 am - 10:00 am
And a Moderated Discussion Hosted by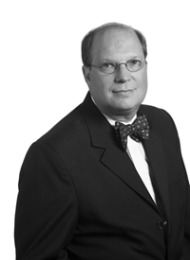 Former Visiting Fellow, The Heritage Foundation (2009-2017)
Description
Governments around the world want Internet companies to help with law enforcement investigations. Consumers want Internet services to protect their privacy and rights to due process. Unfortunately, today's legal frameworks don't do enough to promote either goal.
Kent Walker, Senior Vice President and General Counsel of Google Inc., will share ideas about how to allow law enforcement agencies to obtain digital evidence in a timely manner, protect consumers' privacy rights, recognize nations' sovereign rights, and avoid the Balkanization of the global Internet.
Read more on this topic from Kent Walker on Google's Public Policy blog.