October 2, 2019
Ronald Reagan and the Space Frontier
Co-hosted by

Wednesday, Oct 2, 2019
12:00 pm - 1:00 pm
Introduction by
Policy Director, Ronald Reagan Institute
Moderated by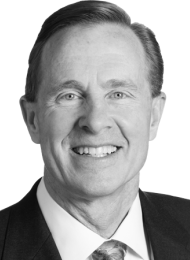 Senior Research Fellow, Defense Policy
@JVVenable
Description
When Ronald Reagan was elected in 1980, limits on NASA funding and the lack of direction under the Nixon and Carter administrations had left the U.S. space program at a crossroads. In contrast to his predecessors, Reagan saw outer space as humanity's final frontier and as an opportunity for global leadership. His optimism and belief in American exceptionalism guided a decade of U.S. activities in space, including bringing the space shuttle into operation, dealing with the 1986 Challenger accident and its aftermath, committing to a permanently crewed space station, encouraging private sector space efforts, and fostering international space partnerships with both U.S. allies and with the Soviet Union.
Drawing from a trove of declassified primary source materials and oral history interviews, John M. Logsdon provides the first comprehensive account of Reagan's civilian and commercial space policies during his eight years in the White House. Even as a fiscal conservative who was hesitant to increase NASA's budget, Reagan's enthusiasm for the space program made him perhaps the most pro-space president in American history.
John Logsdon is a world-renowned historian and analyst of space issues. He is the author of John F. Kennedy and the Race to the Moon and After Apollo? Richard Nixon and the American Space Program, both award-winning, definitive accounts of presidential space policy, and his most recent book is Ronald Reagan and the Space Frontier. Professor Logsdon is Professor Emeritus at the George Washington University's Elliott School of International Affairs and founder of its Space Policy Institute.
Sign up to receive invitations to all public events.