SCOTUS 101
A weekly podcast that breaks down what's happening at the Supreme Court.
LISTEN
Subscribe to SCOTUS 101 on iTunes, Spotify, Google Play, Stitcher, and more. Find all of the latest episodes here.
---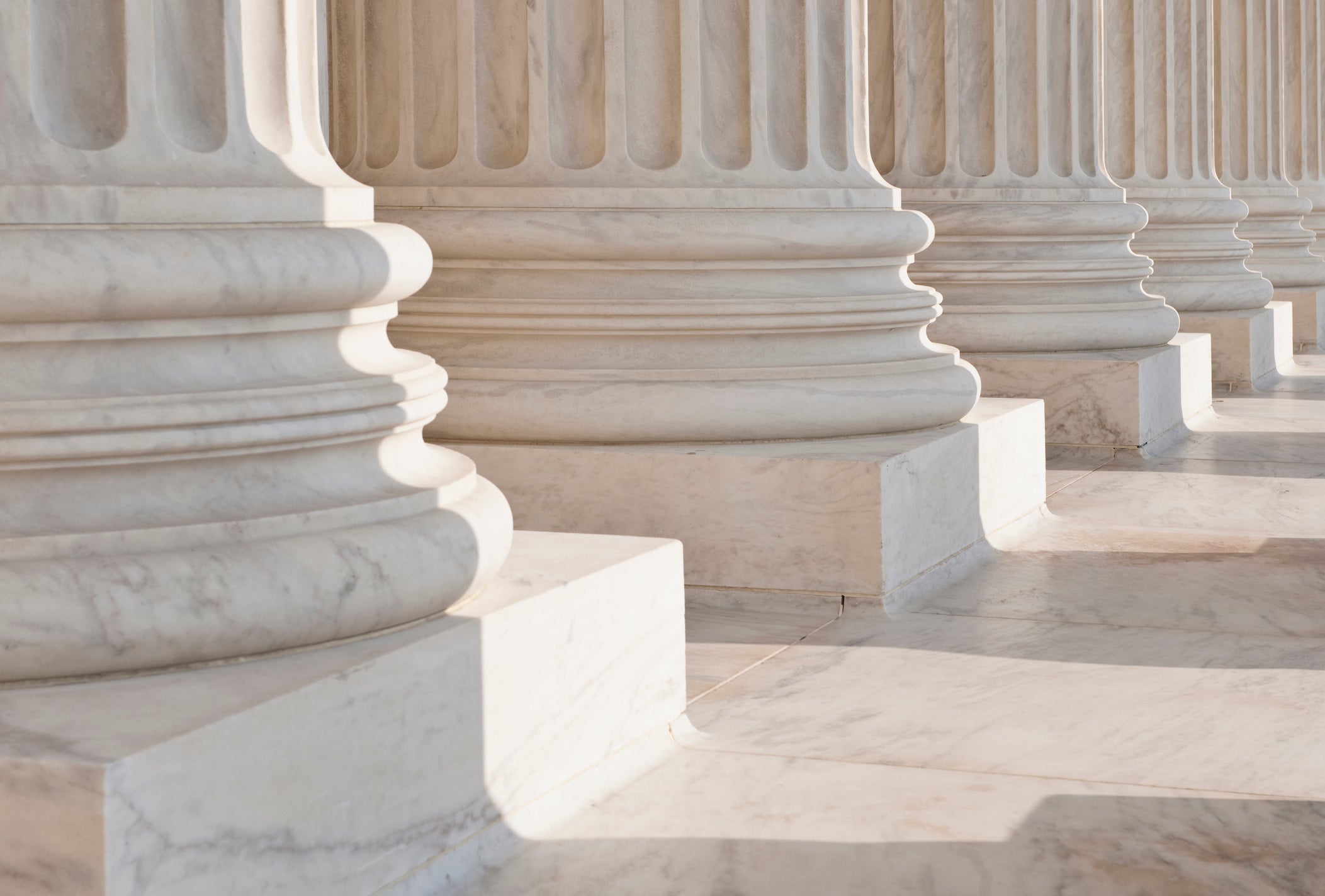 (Photo credit: Tetra Images/Getty Images)
Latest Episodes
SCOTUS 101: American Dreams
In this episode, Amy impersonates Matthew McConaughey, GianCarlo tries out a French accent, and the two of them discuss the new documentary, Created Equal: Clarence Thomas in His Own words. They also unpack the one opinion released this week, which involves the 1998 al Qaeda bombings of the embassies in Kenya and Tanzania. Finally, Amy interviews Arizona Attorney General Mark Brnovich and explores how his is parents' escape from communism shaped his view of America.
SCOTUS101: Judging, Cajun Style
With oral arguments done for the term, GianCarlo and Amy discuss the arguments in some of this term's biggest cases and review the successes of telephonic oral argument. GianCarlo interviews the legendary Judge Marty Feldman, and the two talk about the judge's unusual path to the law, his friendship with Justice Scalia, and his time on the FISA court.
SCOTUS 101: Flushgate
This week is Elizabeth's last time hosting the show! It's a week of big news at the Court: telephonic oral arguments, questions from Justice Thomas, and the "flush heard around the world." We also discuss this week's opinions (one involves Bridgegate, the other a sizzling rebuke of the Ninth Circuit), and Elizabeth interviews legal power couple, Jim and Allyson Ho.
SCOTUS 101: Meet Your New Hosts
Elizabeth Slattery introduces the new hosts, GianCarlo Canaparo and Amy Swearer. They recap the Court's latest rulings (guns, Obamacare, and a Georgia copyright case), and Elizabeth chatted with former Wisconsin Solicitor General Misha Tseytlin. Stay tuned for Supreme Trivia—Elizabeth's in the hot seat.
Contact Us!
Have a question, comment, or idea for future episodes? Feel free to drop us a line at SCOTUS101@heritage.org. You can also follow us on Twitter @SCOTUS101 for updates.
Shop SCOTUS 101
Show your love for the pod by purchasing a limited edition SCOTUS 101 mug. Get one while they last! Only available at Shop Heritage.