SCOTUS 101
A weekly podcast that breaks down what's happening at the Supreme Court.
LISTEN
Subscribe to SCOTUS 101 on iTunes, Spotify, Google Play, Stitcher, and more. Find all of the latest episodes here.
---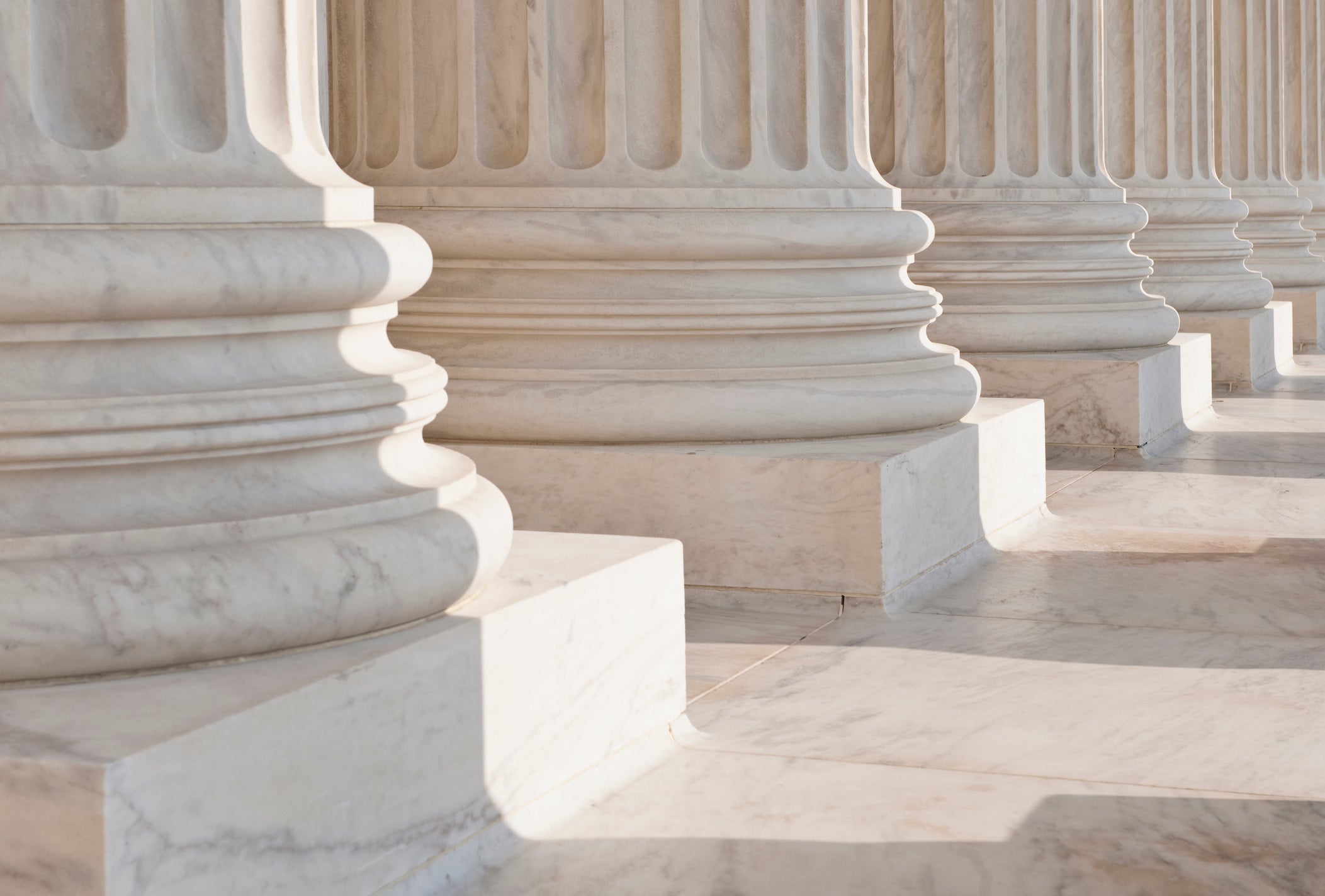 (Photo credit: Tetra Images/Getty Images)
Latest Episodes
How to Become an Appellate Advocate
The Supreme Court keeps up the pace with two opinion days a week. Your hosts discuss the three opinions this week, which involve the scope of Indian police jurisdiction, an immigration issue, and a very unique statutory interpretation case that answers the question how do you become a cyber criminal. GianCarlo interviews Joshua Prince, a junior associate at the law firm Schaerr Jaffe LLP to learn about how a young lawyer can start a career as an appellate advocate. Lastly, GianCarlo tries to stump Zack with trivia about the Justice's educations, but ends up getting bested at his own game!
SCOTUS 101: Food Court
The Court had a calm and peaceful week taking no new cases and issuing three unanimous opinions in fairly technical cases. Your hosts explain all of those opinions, and then Zack has a fascinating discussion with Judge Douglas Ginsburg about his career, clerking for Justice Thurgood Marshall, and why he felt the need to escape the Harvard faculty even though he had just received tenure. Zack then grills GianCarlo about the inner workings of The Food Court—the Supreme Court's cafeteria. Tune in to find out which Justice to blame if you don't like the food!
With oral arguments over and the term on the home stretch, the Court is issuing opinions at high speed. But before they issued this week's opinions, the Justices threw a curve-ball at court watchers by taking Dobbs v. Jackson Women's Health, a major abortion case that could see the court overturn or rein in Roe v. Wade and Planned Parenthood v. Casey. Your hosts discuss that case and the four opinions handed down this week. Among them, two major criminal procedure cases, one civil procedure case, and a stinging rebuke to the IRS for engaging in administrative shenanigans. Zack interviews Judge Randolph of the D.C. Circuit who shares a wealth of fascinating stories about his career and his many friends from the Circuit who went on to SCOTUS. Lastly, GianCarlo grills Zack with trivia about judicial attire.
Contact Us!
Have a question, comment, or idea for future episodes? Feel free to drop us a line at SCOTUS101@heritage.org. You can also follow us on Twitter and Instagram @SCOTUS101 for updates.
Shop SCOTUS 101
Show your love for the pod by purchasing a limited edition SCOTUS 101 mug. Get one while they last! Only available at Shop Heritage.