SCOTUS 101
A weekly podcast that breaks down what's happening at the Supreme Court.
LISTEN
Subscribe to SCOTUS 101 on iTunes, Spotify, Google Play, Stitcher, and more. Find all of the latest episodes here.
---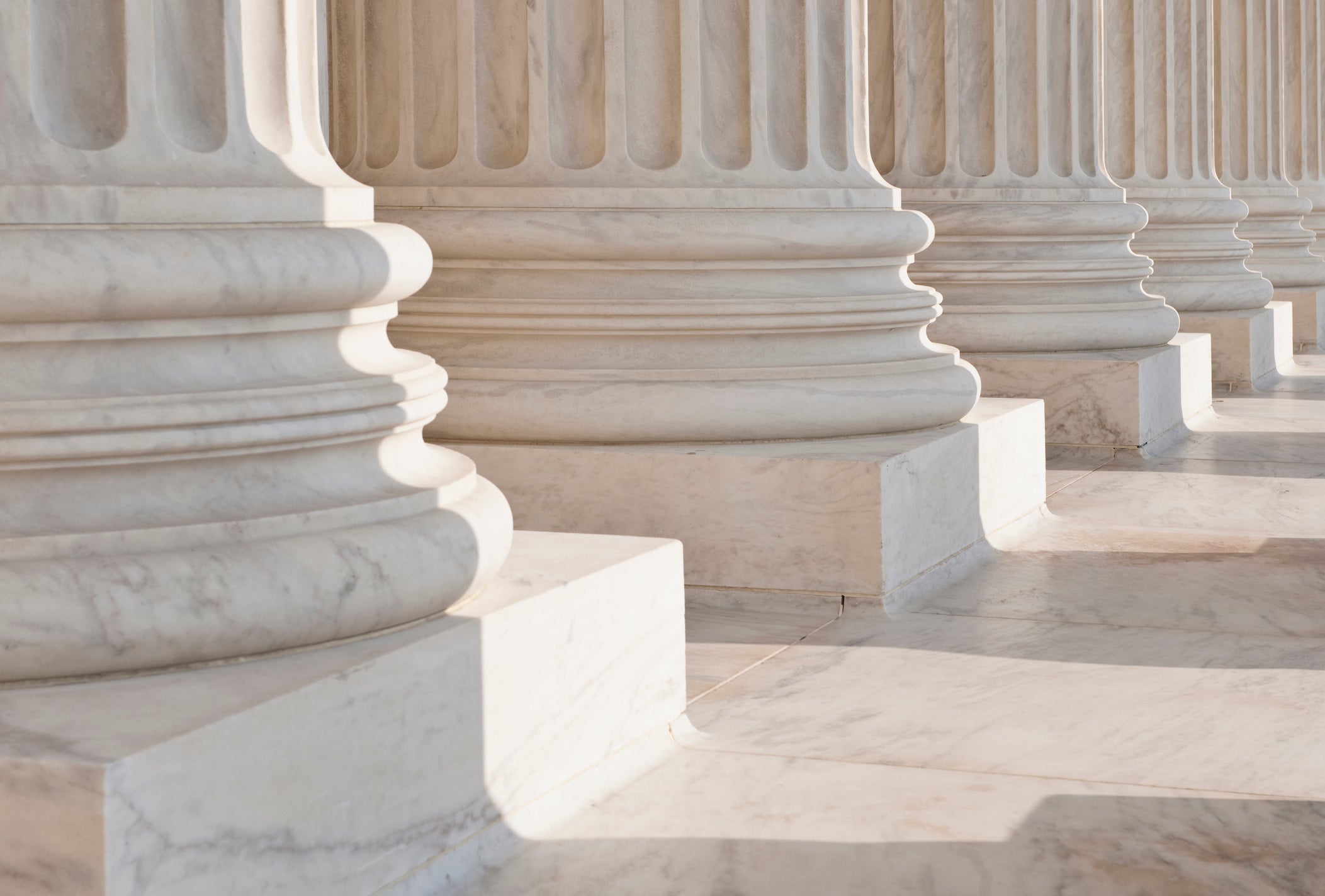 (Photo credit: Tetra Images/Getty Images)
Latest Episodes
SCOTUS 101: Dueling Textualists, Part II
It's full steam ahead as the Court finishes up its second-to-last week of oral arguments for the term. Among the six cases argued this week, were two blockbuster First Amendment cases, one that may decide the meaning of "freedom of association," and another that may decide whether schools can punish students for speech made outside of school. Your hosts discuss those arguments and more. GianCarlo explains the one opinion of the week, which is all about the meaning of the word "a," and explains how it's round two in the ongoing debate between Justices Gorsuch and Kavanaugh about the right way to do textualism. GianCarlo also interviews veteran advocate and Georgia Attorney General Chris Carr. Last up, Zack tries to stump GianCarlo with more strategic retirement trivia.
SCOTUS 101: You're in, Luck!
It was a very busy week at the Court with six oral arguments, three opinions, and a couple of noteworthy orders. GianCarlo discusses the Court's order striking down a California COVID-19 restriction that discriminated against religious practice and a patent case with facts fit for an episode of Suits. Zack, meanwhile, discusses a case raising that all-important issue of whether and how the lawyers will get paid. Together your hosts explain this week's opinions, which involve life without parole for juvenile murderers, Social Security administrative law judges, and the scope of the Federal Trade Commission's enforcement powers. Zack interviews Judge Robert Luck of the Eleventh Circuit, and GianCarlo grills Zack with trivia about strategically timed SCOTUS retirements.
SCOTUS 101: Guns, Tech, and Free Speech
This week the Court issued a high-profile and very technical opinion in the copyright dispute between Google and Oracle. Your hosts break down the complicated issues in that case and cover other interesting orders from this week including an opinion by Justice Thomas about free speech and Big Tech that sparked a national conversation. Later on, Amy Swearer joins us again! This time, however, she's in the hot seat as a guest and subject-matter expert to discuss the Supreme Court and the Second Amendment. Lastly, Zack quizzes GianCarlo with some trivia about the Justices' pre-SCOTUS jobs.
Contact Us!
Have a question, comment, or idea for future episodes? Feel free to drop us a line at SCOTUS101@heritage.org. You can also follow us on Twitter and Instagram @SCOTUS101 for updates.
Shop SCOTUS 101
Show your love for the pod by purchasing a limited edition SCOTUS 101 mug. Get one while they last! Only available at Shop Heritage.