SCOTUS 101
A weekly podcast that breaks down what's happening at the Supreme Court.
LISTEN
Subscribe to SCOTUS 101 on iTunes, Spotify, Google Play, Stitcher, and more. Find all of the latest episodes here.
---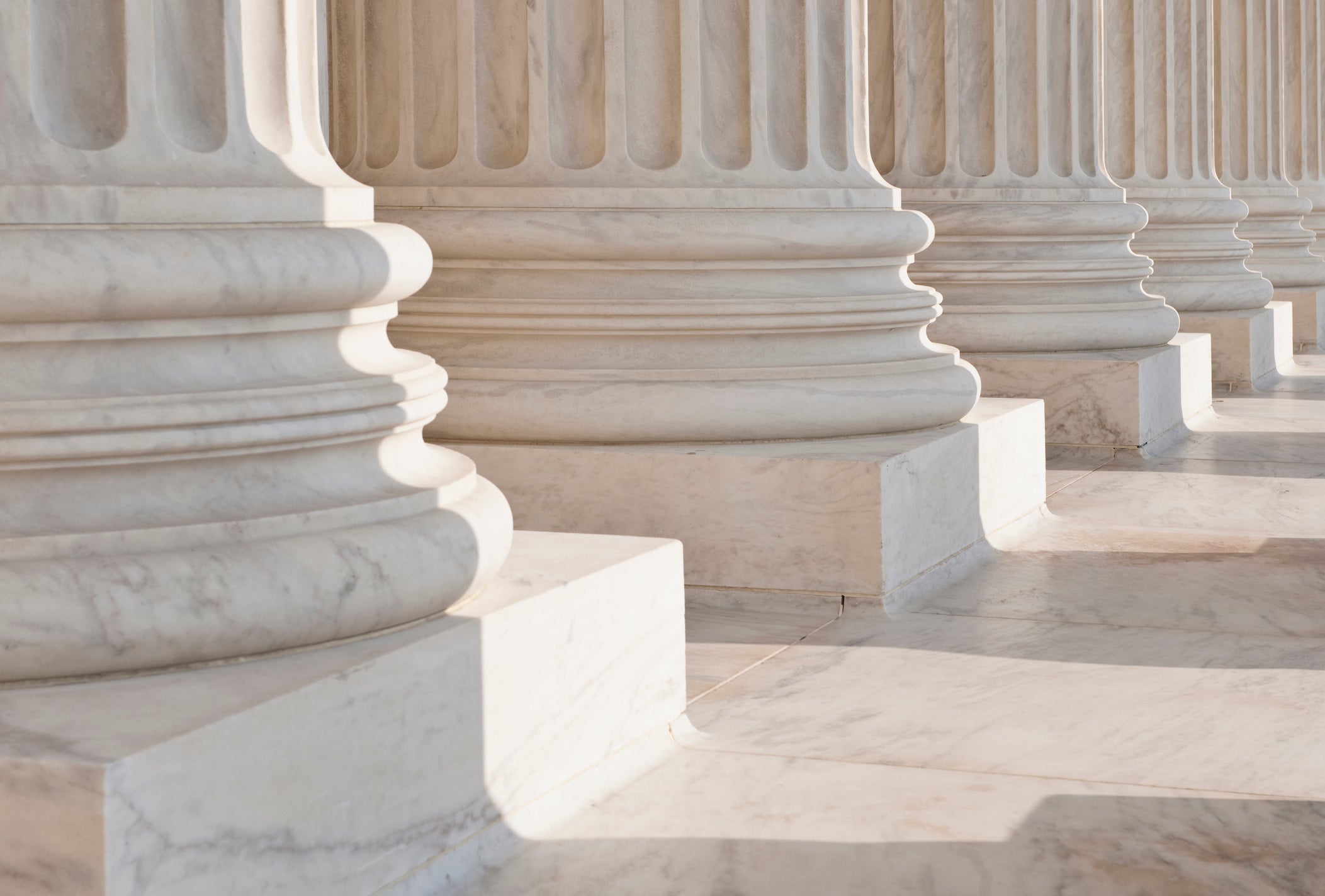 (Photo credit: Tetra Images/Getty Images)
Latest Episodes
SCOTUS 101: Justice Barrett Makes Her Majority Debut
This week the Court heard oral arguments in a voting rights case where Arizona Attorney General Mark Brnovich was both the petitioner and advocate. Zack unpacks that oral argument, and GianCarlo discusses the oral arguments in two other cases that involve challenges to patent and Social Security administrative law judges. This week also saw Justice Barrett issue her first majority opinion! GianCarlo interviews Eleventh Circuit Judge Britt Grant, and Zack quizzes GianCarlo with trivia about the justices' educational backgrounds.
SCOTUS 101: Back to Business
The Court is back from its working recess and so are Zack and GianCarlo. Zack kicks off the show discussing the Court's denial of two 2020 election lawsuits out of Pennsylvania. GianCarlo and Zack then discuss the three oral arguments of the week, and GianCarlo unpacks this week's one opinion, which involves the Federal Tort Claims Act's judgment bar. GianCarlo then interviews Ninth Circuit Judge Patrick Bumatay. Last up, Zack proves he's got a mind for comedy as GianCarlo quizzes him about the funniest fun-facts about SCOTUS.
SCOTUS 101: A Starr Joins the Show
For the first time in years, the Supreme Court issued surprise opinions during its February working recess. It issued an opinion in the Nazi art case and another in a case about railroads and retirement plans. Zack and GianCarlo discuss those as well as the newest case on the court's docket, which will decide whether a corporation can use the federal government's eminent domain power against a state government. Your hosts are joined this week by Judge Brantley Starr who discusses his journey to the bench and the influence his famous uncle had on his decision to become a lawyer. Lastly, Zack lobs some snowy-weather themed trivia at GianCarlo.
Contact Us!
Have a question, comment, or idea for future episodes? Feel free to drop us a line at SCOTUS101@heritage.org. You can also follow us on Twitter and Instagram @SCOTUS101 for updates.
Shop SCOTUS 101
Show your love for the pod by purchasing a limited edition SCOTUS 101 mug. Get one while they last! Only available at Shop Heritage.