SCOTUS 101
A weekly podcast that breaks down what's happening at the Supreme Court.
LISTEN
Subscribe to SCOTUS 101 on iTunes, Spotify, Google Play, Stitcher, and more. Find all of the latest episodes here.
---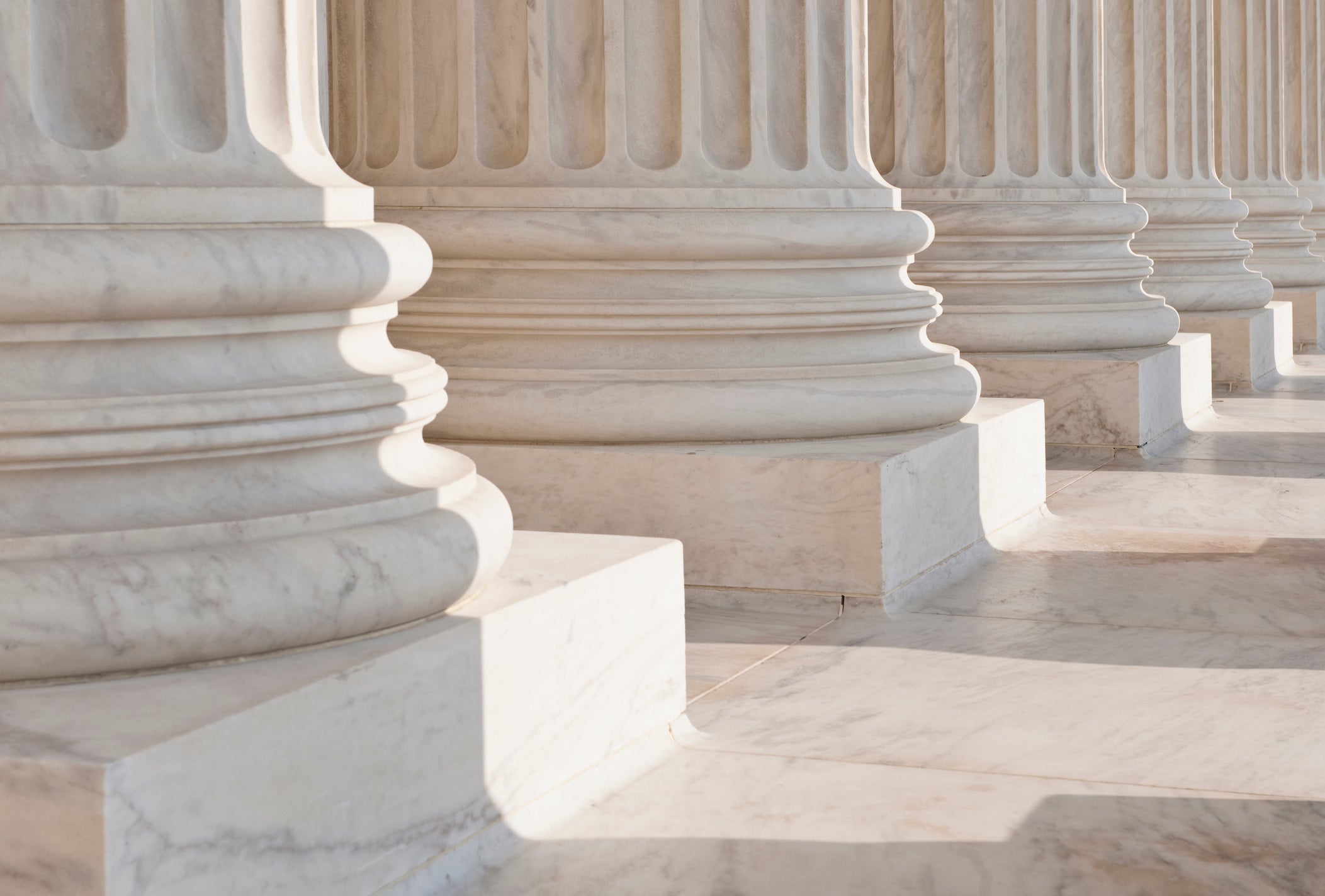 (Photo credit: Tetra Images/Getty Images)
Latest Episodes
SCOTUS 101: Guns, Tech, and Free Speech
This week the Court issued a high-profile and very technical opinion in the copyright dispute between Google and Oracle. Your hosts break down the complicated issues in that case and cover other interesting orders from this week including an opinion by Justice Thomas about free speech and Big Tech that sparked a national conversation. Later on, Amy Swearer joins us again! This time, however, she's in the hot seat as a guest and subject-matter expert to discuss the Supreme Court and the Second Amendment. Lastly, Zack quizzes GianCarlo with some trivia about the Justices' pre-SCOTUS jobs.
SCOTUS 101: March Madness at the Court
It was a busy week for the court with a number of high-profile orders, three oral arguments, and three unanimous opinions. In orders this week, the Justices announced that they will take up an abortion case but only to resolve a procedural issue, and they also delivered a very predictable rebuke to the Sixth Circuit in a habeas case. Zack and GianCarlo discuss oral arguments with a special focus on the antitrust case that will decide whether the NCAA's student-athlete compensation rules are lawful. The hosts also discuss the three opinions issued, which involve spam text messages, media conglomerates, and a water-rights fight between Florida and Georgia. GianCarlo interviews Judge Ada E. Brown of the Northern District of Texas and quizzes Zack with trivia about the Justices' extracurricular activities.
SCOTUS 101: Cases for the Casebooks 
This week the Court takes us back to our first year of law school with cases destined for the casebooks. Oral arguments this week involved a takings case that touches on first-year property and the "bundle of rights," a Fourth Amendment case involving the community caretaking exception to the warrant requirement, and a unique case about tribal police. We also got two blockbuster opinions this week involving personal jurisdiction and the definition of a "seizure" for the Fourth Amendment. Your hosts unpack all of that, and more.
Contact Us!
Have a question, comment, or idea for future episodes? Feel free to drop us a line at SCOTUS101@heritage.org. You can also follow us on Twitter and Instagram @SCOTUS101 for updates.
Shop SCOTUS 101
Show your love for the pod by purchasing a limited edition SCOTUS 101 mug. Get one while they last! Only available at Shop Heritage.