SCOTUS 101
A weekly podcast that breaks down what's happening at the Supreme Court.
LISTEN
Subscribe to SCOTUS 101 on iTunes, Spotify, Google Play, Stitcher, and more. Find all of the latest episodes here.
---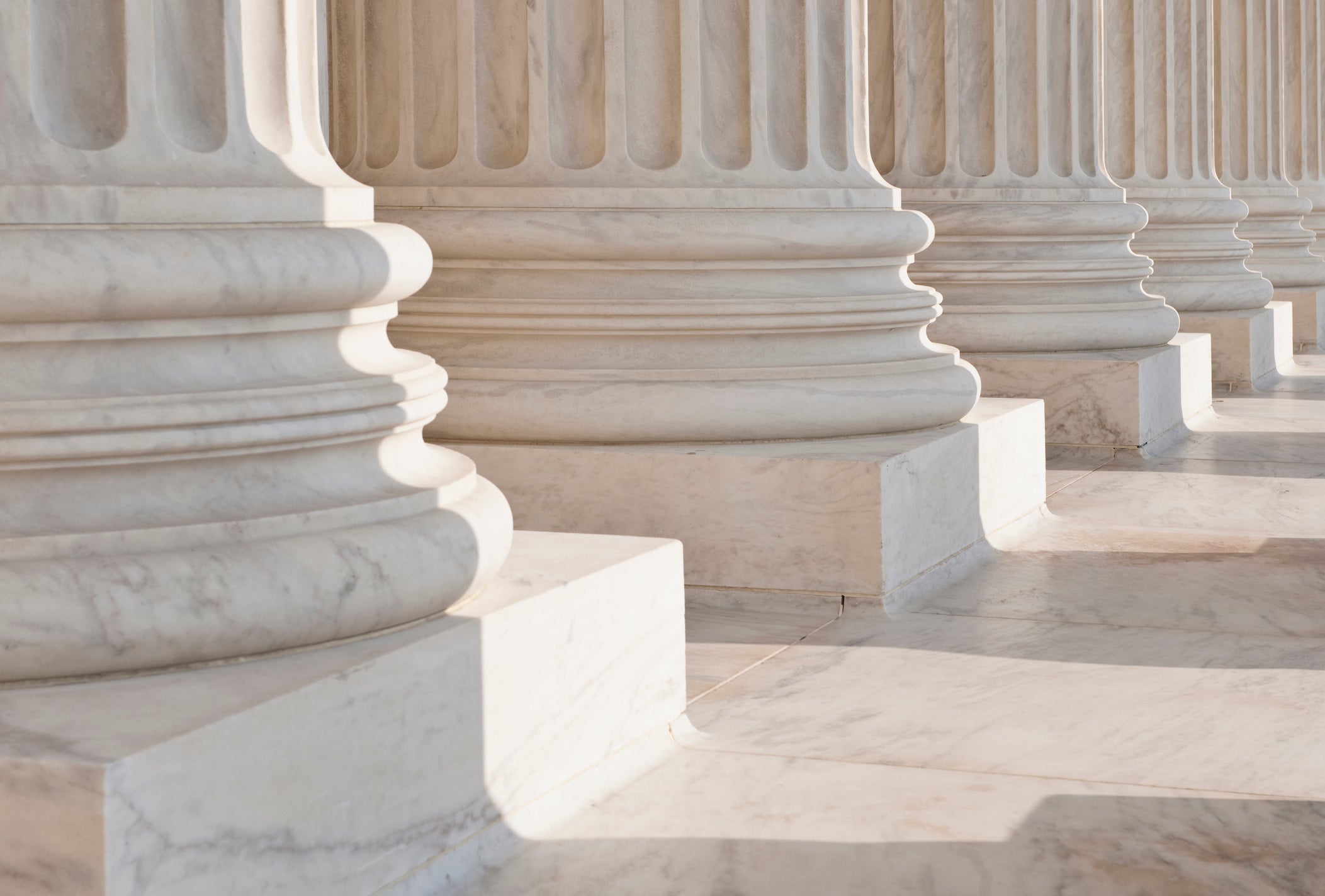 (Photo credit: Tetra Images/Getty Images)
Latest Episodes
SCOTUS 101: Bork, Sowell, and Maverick Walk into the Bar
We're back from the holiday break and so is SCOTUS! This week we discuss orders that the Court issued in a capital-punishment case and an abortion case. Zack and GianCarlo also discuss this week's oral arguments which, among other cases, involve a unique First Amendment issue with far-reaching implications. GianCarlo interviews Judge Matthew Kacsmaryk, who explains the link between Robert Bork, Thomas Sowell, and Top Gun's Maverick. Lastly, GianCarlo tries to trick Zack with trivia about where many Supreme Court justices came from.
SCOTUS 101: Christmas at the Court
In this special holiday episode, Zack and GianCarlo prepare for the Court's Winter break with a review of the term so far and a preview of what's to come. Of course, no episode of SCOTUS 101 would be complete without trivia, so GianCarlo tests Zack's knowledge of the history of the Court's annual Christmas party.
SCOTUS 101: The Scalia Trilogy
This week, we have our first opinions in cases argued this term. Zack joins GianCarlo in discussing those cases and this week's oral arguments, which include two cases about art stolen by Nazis. Zack also updates us about the major election cases pending before the Court. GianCarlo interviews returning guests, Judge Jeffrey Sutton and Ed Whelan on their new book: The Essential Scalia: On the Constitution, the Courts, and the Rule of Law. Lastly, Zack quizzes GianCarlo with art-related trivia.
Contact Us!
Have a question, comment, or idea for future episodes? Feel free to drop us a line at SCOTUS101@heritage.org. You can also follow us on Twitter and Instagram @SCOTUS101 for updates.
Shop SCOTUS 101
Show your love for the pod by purchasing a limited edition SCOTUS 101 mug. Get one while they last! Only available at Shop Heritage.