SCOTUS 101
A weekly podcast that breaks down what's happening at the Supreme Court.
LISTEN
Subscribe to SCOTUS 101 on iTunes, Spotify, Google Play, Stitcher, and more. Find all of the latest episodes here.
---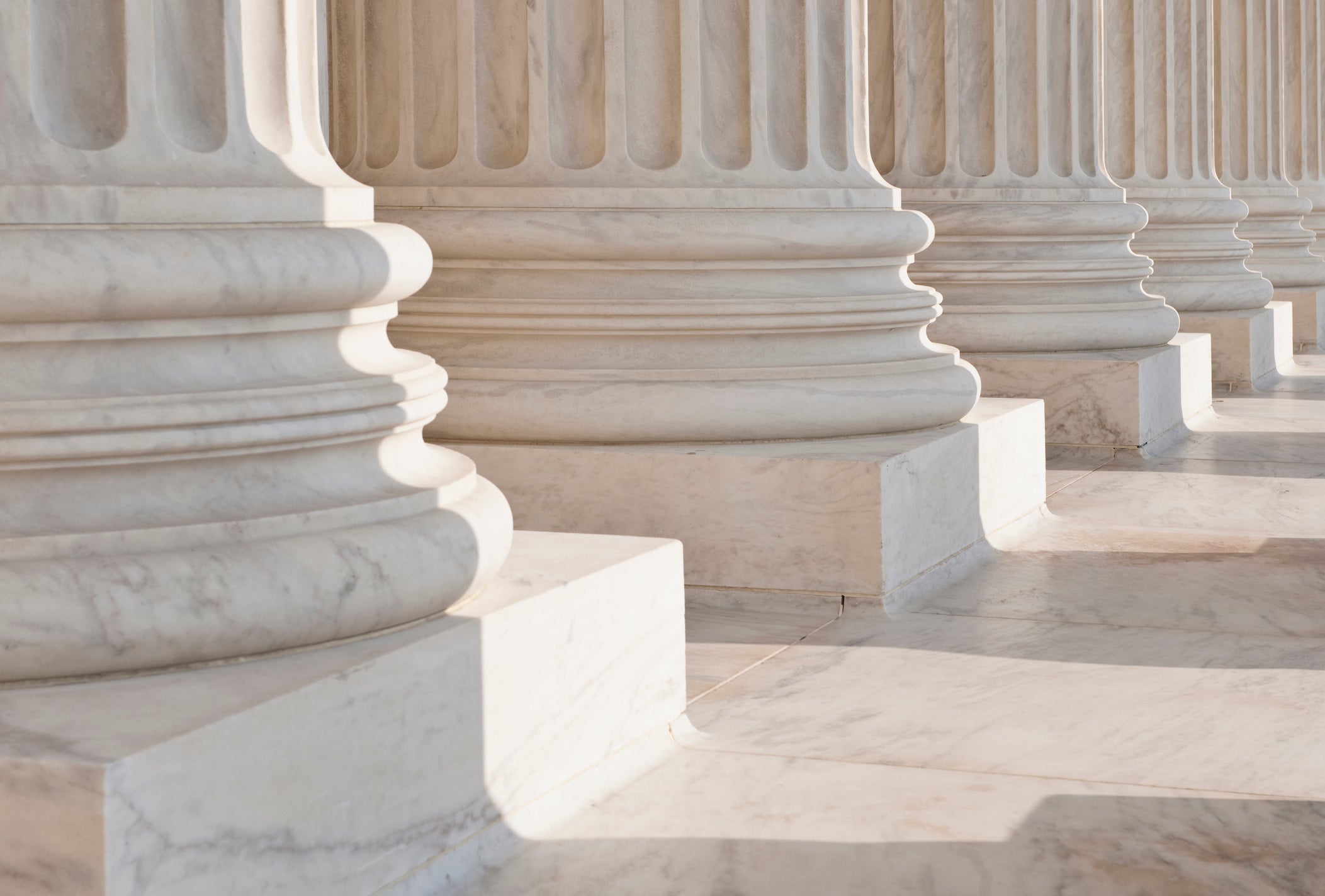 (Photo credit: Tetra Images/Getty Images)
Latest Episodes
SCOTUS 101: From Michigan with Style
This week Zack Smith is back, and he joins GianCarlo to discuss this week's oral arguments, which cover some touchy technology issues and whether the president can discount illegal aliens when it comes to determining the relevant population for each state's allotment of seats in the House of Representatives. GianCarlo also discusses the Court's midnight Thanksgiving order granting houses of worship a win against discriminatory COVID-19 restrictions. He also interviews Judge Raymond Kethledge who tells us about his career and shares his passion for writing. Last up, Zack is in the hot seat for technology-themed trivia!
SCOTUS 101: Religious Liberty v. COVID
This week the Court gave advocates a Thanksgiving break from oral arguments, but our favorite black-clad gang of nine gave us a few new cases. With Amy out this week, our colleague Zack Smith fills in to discuss those cases. GianCarlo interviews Professor Josh Blackman to discuss the status of religious-liberty challenges to COVID-19 restrictions, the confusion caused in the lower courts by the Chief's opinion inSouth Bay United Pentecostal Church, and what the Court is likely to do with the two new religious-liberty challenges now pending. Lastly, Zack tries to stump GianCarlo with Thanksgiving themed SCOTUS trivia.
SCOTUS 101: To the Bench and Back Again
It was a quiet week for the Court, so your hosts take the time to highlight some of the most interesting cases that are waiting for the Court to take them up. Amy also discusses the one case that was picked, and GianCarlo interviews Professor Paul Cassell, a former federal judge and leading expert in the field of victims' rights. Lastly, GianCarlo tests Amy's architectural knowledge with trivia related to the Supreme Court building.
Contact Us!
Have a question, comment, or idea for future episodes? Feel free to drop us a line at SCOTUS101@heritage.org. You can also follow us on Twitter @SCOTUS101 for updates.
Shop SCOTUS 101
Show your love for the pod by purchasing a limited edition SCOTUS 101 mug. Get one while they last! Only available at Shop Heritage.