SCOTUS 101
A weekly podcast that breaks down what's happening at the Supreme Court.
LISTEN
Subscribe to SCOTUS 101 on iTunes, Spotify, Google Play, Stitcher, and more. Find all of the latest episodes here.
---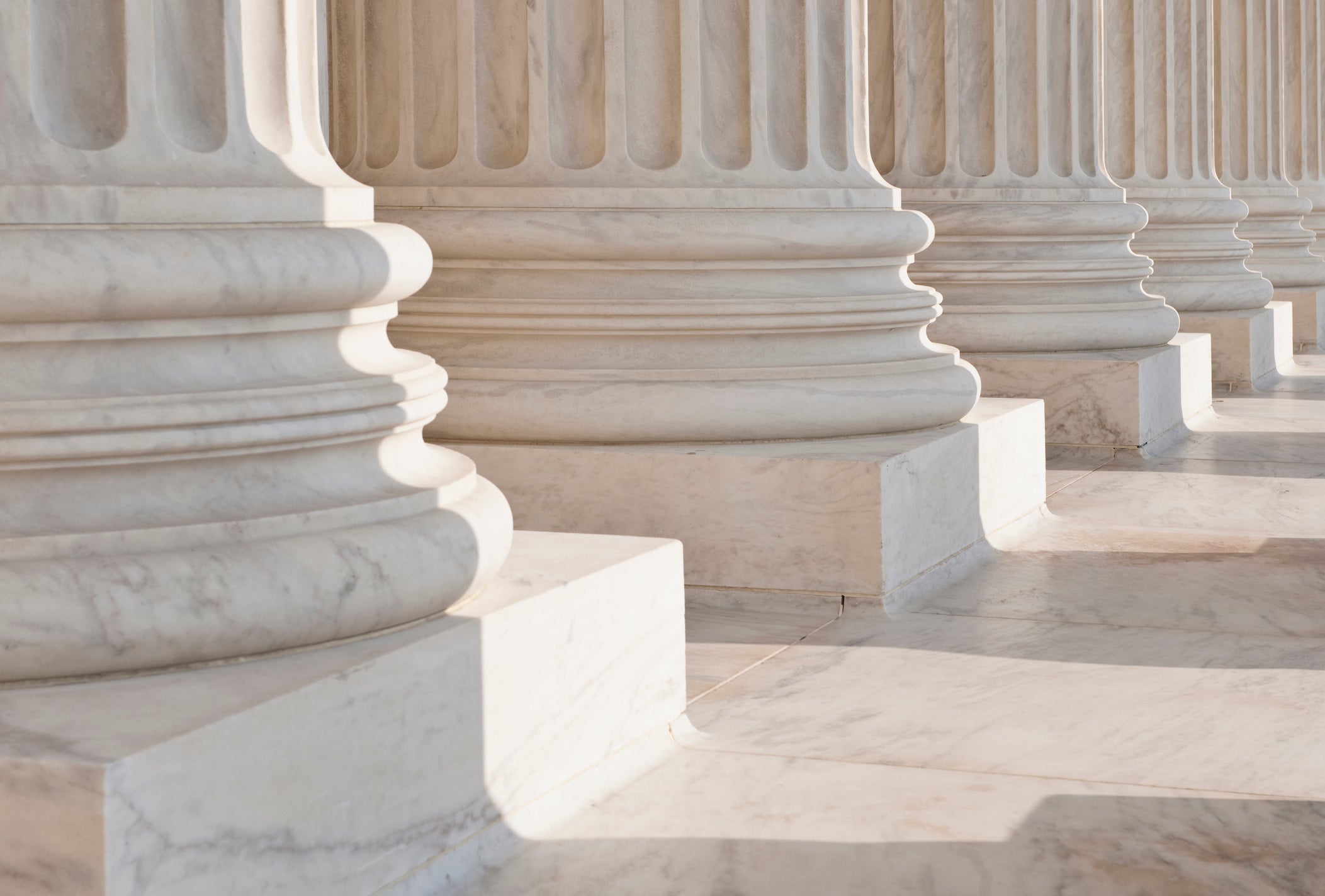 (Photo credit: Tetra Images/Getty Images)
Latest Episodes
SCOTUS 101: The Grand Finale
The term has ended with a bang! In this final episode of the season, GianCarlo and Amy discuss the blockbuster cases handed down this week, which addressed whether the President must release his tax returns, whether nearly half of Oklahoma is, in fact, an Indian reservation, whether the Little Sisters have to provide contraceptives in violation of their religious beliefs, and more. Amy interviews our dear friend and colleague, Paul J. Larkin, Jr., and he talks about his career, his mentors, and how he prepared for SCOTUS oral arguments.
SCOTUS 101: Chief Justice Roberts Moves the Strike Zone
In the latest episode, GianCarlo and Amy unpack the five big opinions issued this week, which involve religious liberty, abortion, separation of powers, corporate free-speech rights, and cutting edge trademark law. GianCarlo interviews Judge Daniel Bress of the Ninth Circuit who shares stories about clerking for Judge J. Harvie Wilkinson III and Justice Scalia. And lastly, Amy grills GianCarlo with religious-liberty trivia.
SCOTUS 101: Clerking for Justice O'Connor
In this week's episode, GianCarlo and Amy unpack the two opinions released this week which uphold the SEC's practice of seeking disgorgement of ill-gotten gains and uphold expedited removal of illegal aliens. GianCarlo then interviews Judge Sandra Ikuta of the Ninth Circuit, and who tells us about her career, her mentors, and her clerkship with Judge Sanda Day O'Connor. And lastly, the hosts are joined by special guest, Paul J. Larkin, Jr., for SCOTUS movie trivia!
Contact Us!
Have a question, comment, or idea for future episodes? Feel free to drop us a line at SCOTUS101@heritage.org. You can also follow us on Twitter @SCOTUS101 for updates.
Shop SCOTUS 101
Show your love for the pod by purchasing a limited edition SCOTUS 101 mug. Get one while they last! Only available at Shop Heritage.