SCOTUS 101
A weekly podcast that breaks down what's happening at the Supreme Court.
LISTEN
Subscribe to SCOTUS 101 on iTunes, Spotify, Google Play, Stitcher, and more. Find all of the latest episodes here.
---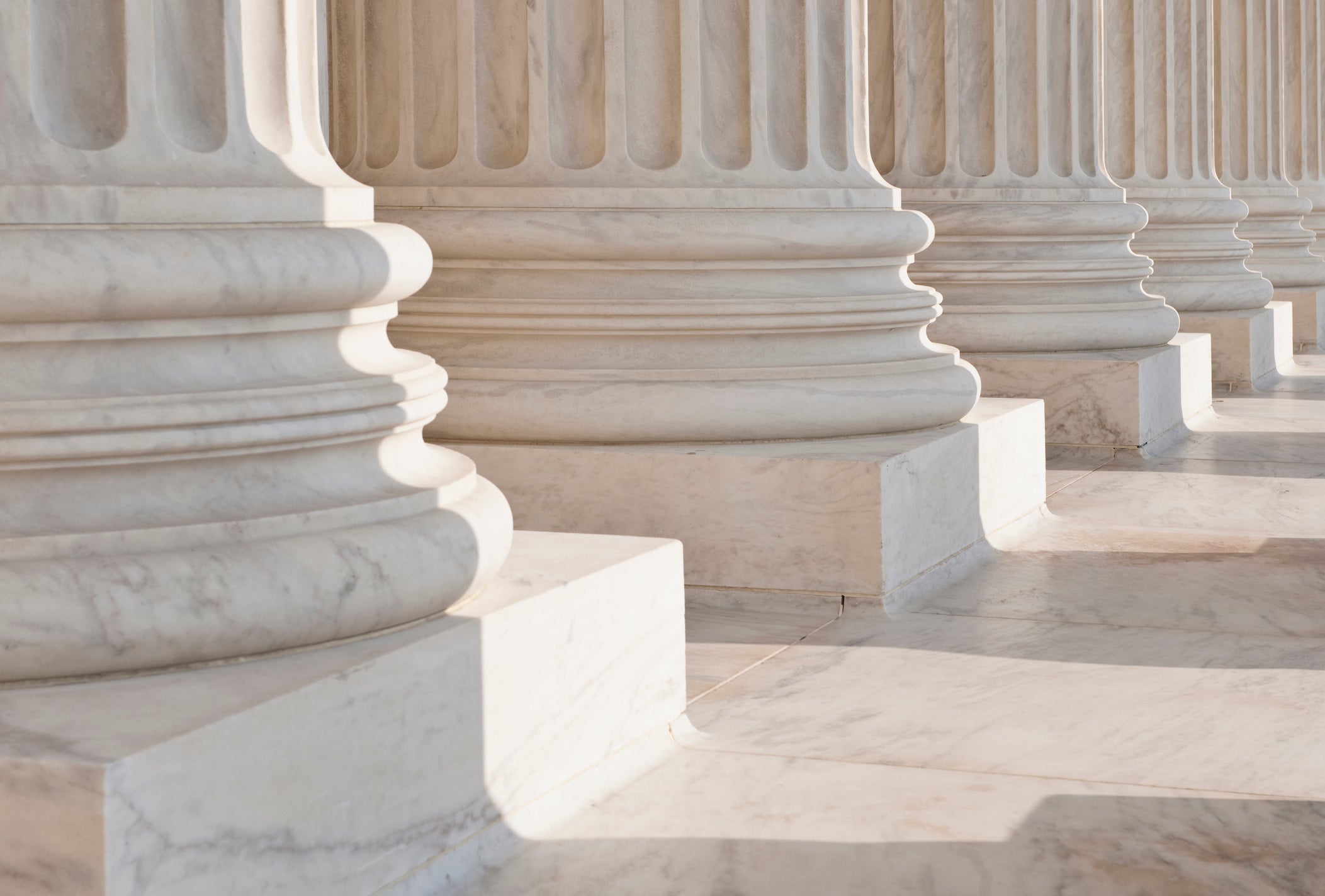 (Photo credit: Tetra Images/Getty Images)
Latest Episodes
April Fools' Day
This week, with no word about the March and April oral arguments, Elizabeth Slattery and Tiffany Bates recap the Court's latest rulings (one involves the infamous pirate, Blackbeard). They also debut their new SCOTUS book club. Elizabeth chats with 6th Circuit Judge Alice Batchelder about her love of roller coasters and her chambers' unusual dress code. Stay tuned for Supreme Trivia—April Fools' Day edition. Here's the book we're reading.
Social Distancing SCOTUS Style
Elizabeth Slattery & Tiffany Bates talk about how courts are practicing social distancing and what may happen with delayed SCOTUS cases. Elizabeth also recently chatted with Benjamin Beaton, a card-carrying Fed Soc member who clerked for the Notorious RBG. Tune in for Supreme Trivia—Learned Sixth Edition. Elizabeth tries to stump Benjamin on his knowledge of his "home court," the Sixth Circuit.
The Strategerist's Interview with Neil Gorsuch
Please enjoy the George W. Bush Presidential Library's interview with Justice Neil Gorsuch. Check out other episodes of the Strategerist podcast here.
John Roberts v. Chuck Schumer
Mark Walsh joins Elizabeth Slattery this week to break down the oral arguments in an important separation-of-powers case and the Louisiana abortion case. They discuss the recent dust up between John Roberts and Chuck Schumer and the news that the Court will hear a sixth case involving Obamacare. Elizabeth also chats with Louisiana Solicitor General Elizabeth Murrill about her career.Stay tuned for Supreme Trivia—Before They Were Justices edition. Mark's in the hot seat!
Contact Us!
Have a question, comment, or idea for future episodes? Feel free to drop us a line at SCOTUS101@heritage.org. You can also follow us on Twitter @SCOTUS101 for updates.
Shop SCOTUS 101
Show your love for the pod by purchasing a limited edition SCOTUS 101 mug. Get one while they last! Only available at Shop Heritage.