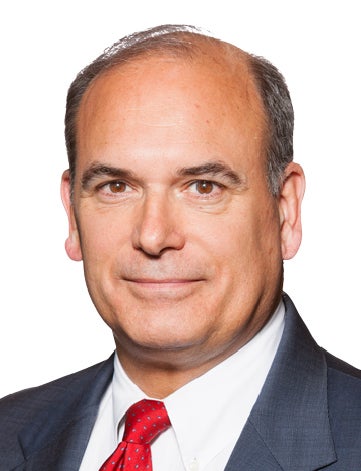 Steven Bucci, PhD
Visiting Fellow, Phillip N. Truluck Center for Leadership Development, The Heritage Foundation
Born and raised in New York, Steven Bucci attended the U.S. Military Academy at West Point and graduated in 1977 with a bachelor's degree in National Security. He is a retired Army Special Forces Colonel with extensive command and staff experience across 28 years of service. In his last four years in uniform, he served as the Military Assistant to the Secretary of Defense, Donald Rumsfeld. Bucci also held civilian Pentagon positions as Staff Director of the Immediate Office of the Secretary of Defense and Deputy Assistant Secretary of Defense for Homeland Defense, being responsible for the Department of Defense response to cyber-attacks, domestic terrorism, and pandemics. He now works regularly as a consultant and trainer for school and church safety.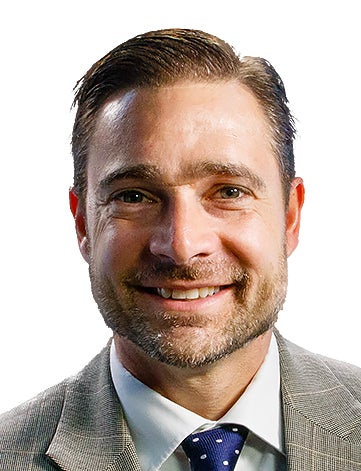 Jonathan Butcher
Will Skillman Senior Research Fellow in Education Policy, The Heritage Foundation
Jonathan Butcher is the author of Splintered: Critical Race Theory and the Progressive War on Truth (Bombardier Books, April 2022). He co-edited and wrote chapters in The Critical Classroom (The Heritage Foundation, 2022), discussing the racial prejudice that comes from the application of critical race theory in K-12 schools.
In 2021, South Carolina Gov. Henry McMaster nominated Jonathan to serve on the board of the South Carolina Public Charter School District, a statewide charter school authorizer. He has researched and testified on education policy around the U.S. In 2018 the Federal Commission on School Safety cited comments from his testimony in the commission's final report. 
Jonathan co-edited and wrote chapters in the book The Not-So-Great Society, which provides conservative solutions to the problems created by the ever-expanding federal footprint in preschool, K-12, and higher education.
He previously served as the education director at the Goldwater Institute, where he remains a senior fellow. He is also a Senior Fellow with The Beacon Center of Tennessee, a nonpartisan research organization, and a contributing scholar for the Georgia Center for Opportunity. Prior to joining Goldwater, Jonathan was the director of accountability for the South Carolina Public Charter School District.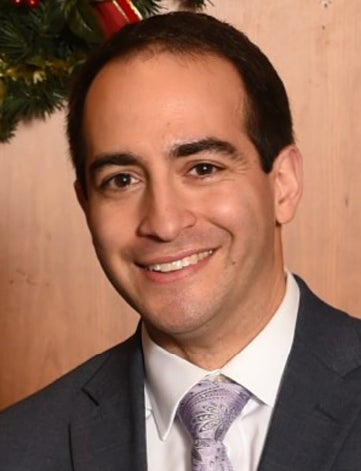 William A. Estrada
President, ParentalRights.org and Parental Rights Foundation 
William A. Estrada is a husband, dad, attorney, and the President of ParentalRights.org and the Parental Rights Foundation, two nationwide nonprofits headquartered in Loudoun County, Virginia that have advocated at the local, state, and federal level for the last fifteen years to protect children by empowering parents.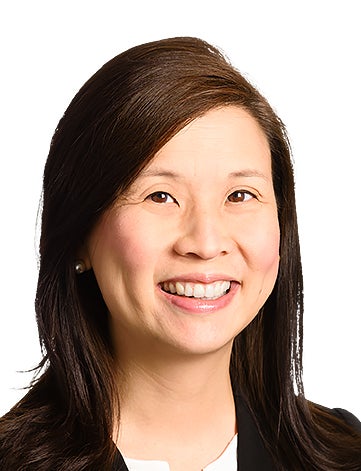 Emilie Kao
Vice President and Senior Counsel, Alliance Defending Freedom
Visiting Fellow, Richard and Helen DeVos Center for Life, Religion, and Family, The Heritage Foundation
Emilie Kao is a national authority on religious freedom, which she has defended for almost two decades. She joined the Alliance Defending Freedom as vice president and senior counsel, where she focuses on protecting life, speech, parental rights and religious freedom for all. Previously, she served as the director of the DeVos Center, leading Heritage's policy work on life, cultural issues, and religious freedom.

Kao has worked on behalf of victims of religious freedom violations in East Asia, the Middle East, Europe and South Asia at the State Department's Office of International Religious Freedom as well as at Becket Law. Before that, she worked at the United Nations and Latham and Watkins. Kao also taught international human rights law at George Mason University Law School as an adjunct law professor.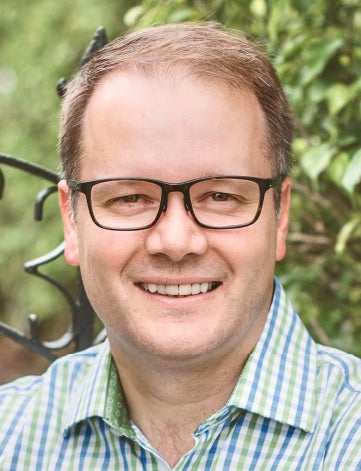 Ryan Petty
Founder, WalkUp Foundation
Ryan lost his daughter Alaina in the tragic school shooting at Marjory Stoneman Douglas High School on Valentine's Day 2018. Alaina was one of 14 students and 3 teachers killed. Ryan was appointed by Governor Rick Scott to serve on the Marjory Stoneman Douglas Public Safety Commission which investigated the tragedy, and later appointed by Governor Ron DeSantis to the Florida State Board of Education where he currently serves as Vice Chair. Ryan is a board member of Stand With Parkland and is the co-founder, along with his wife Kelly, of The WalkUp Foundation which is actively involved in the public policy arena as advocates for improving school safety, through early identification, and intervention of potential threats.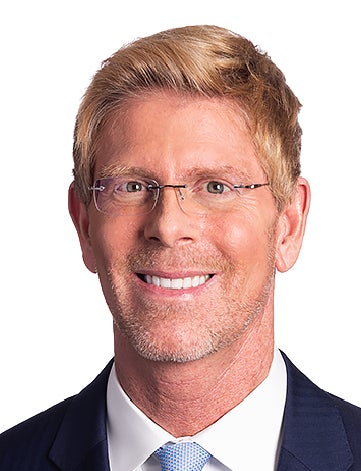 Jay W. Richards
Director, Richard and Helen DeVos Center for Life, Religion, and Family, and William E. Simon Senior Research Fellow, The Heritage Foundation
Jay W. Richards, PhD, is Director of the Richard and Helen DeVos Center for Life, Religion, and Family and the William E. Simon Senior Research Fellow in Religious Liberty and Civil Society at The Heritage Foundation. He also is a senior fellow at the Discovery Institute and Executive Editor of The Stream. Richards is author or editor of more than a dozen books, including two New York Times bestsellers, and Money, Greed, and God, winner of a 2010 Templeton Enterprise Award.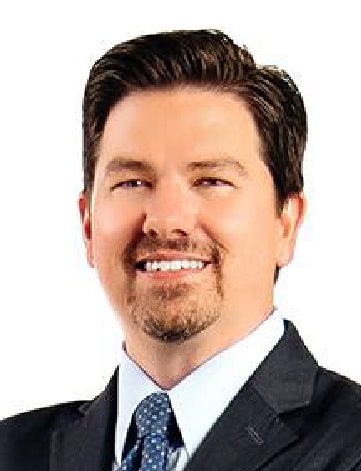 Matt Sharp
Senior Counsel, Director of Center for Legislative Advocacy, Alliance Defending Freedom
Matt Sharp serves as senior counsel with Alliance Defending Freedom, where he is the director of the Center for Legislative Advocacy and focuses on state and local legislative matters. Since joining ADF in 2010, Sharp has authored federal and state legislation, regularly provides testimony and legal analysis on how proposed legislation will impact constitutional freedoms, and advises governors, legislators, and state and national policy organizations on the importance of laws and policies that protect First Amendment rights. He has testified before the United States Congress on the importance of the Religious Freedom Restoration Act.
Sharp has also worked on important cases advancing religious freedom and free speech. He has won cases upholding the rights of students to form religious clubs, invite classmates to church, and even perform a religious song at a school talent show. He authored an amicus brief to the U.S. Supreme Court on behalf of nearly 9,000 students, parents, and community members asking the Court to uphold students' right to privacy against government intrusion.

Amy Swearer
Senior Legal Fellow, Edwin Meese III Center for Legal and Judicial Studies, The Heritage Foundation
Amy Swearer is a Senior Legal Fellow in the Edwin Meese III Center for Legal and Judicial Studies where her areas of focus include the Second Amendment, school safety, the intersection of gun violence and mental health, and mental health policy. She has been heavily involved in the Heritage Foundation's School Safety Initiative, which was developed after the tragic 2018 school shooting in Parkland, Florida, to ensure that conservative voices played a prominent role in the national conversations on gun violence and school safety.
She received her law degree from the University of Nebraska College of Law, where she was a member of the Nebraska Law Review and nationally successful moot court teams. She holds a bachelor's degree in Criminology and Criminal Justice with highest honors from the University of Nebraska.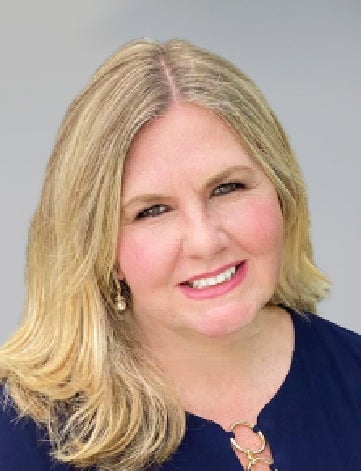 Laura Zorc
Director of Education Reform, FreedomWorks
Laura Zorc brings years of experience and expertise in the subject of education reform and an unparalleled devotion to putting power back in the hands of parents and families. Her focus shifted to education when her children began public school in Florida. Desiring a quality education for her children, Laura served in multiple positions on the parent-teacher board of her children's schools, was elected twice as president of her county's parent-teacher association, and co-founded Florida Parents Against Common Core (FPACC), one of the largest parent-led advocacy groups in the state. Additionally, she served on former Florida Governor Rick Scott's Education Committee as the parent representative before being elected to the Indian River County School Board.