WASHINGTON—The National Coronavirus Recovery Commission has recommended that governors work closely with counties and mayors to reopen America on a county-level or zip code-level basis. To assist state and local leaders, The Heritage Foundation built an interactive map tracking the increase or decrease of coronavirus cases over the past 14 days in every American county.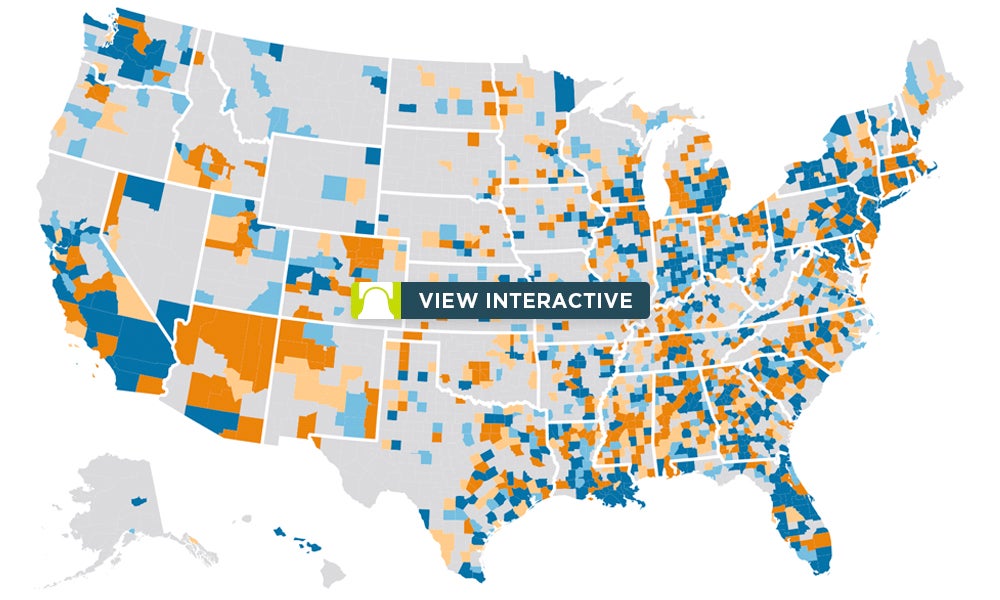 "Our approach to reopening America must protect both lives and livelihoods. These aren't competing priorities," said Kay C. James, chairman of the National Coronavirus Recovery Commission. "This requires locally informed, data-driven decisions. We've built an interactive map to give policymakers, businesses, members of civil society, and Americans a tool to track coronavirus cases in counties all across the nation. I hope this serves as a resource for implementing the commission's detailed recommendations to lift sweeping stay-at-home orders where prudent, contain the spread of the virus, and get all Americans safely back to work."
The National Coronavirus Recovery Commission released 179 recommendations for the first four phases of its five-phase approach to reopening America. The commission will deliver its final report with recommendations for all five phases in the coming weeks. All of the recommendations are available here.