March 10, 2020
Advancing Women's Economic Empowerment
Tuesday, Mar 10, 2020
12:00 pm - 1:00 pm
Opening remarks by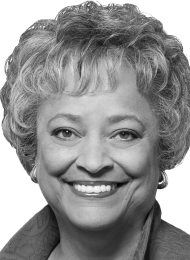 President of The Heritage Foundation
KayColesJames
Description
America is currently experiencing one of its most significant eras of economic expansion, and we know that full participation by women in the global economy is a large part of this success story. Women entrepreneurs promote stronger and healthier economies that advance economic freedom, leading to more prosperous and more stable societies overall.
As part of our diplomatic footprint, the U.S. Department of State created Providing Opportunities for Women's Economic Rise or "POWER." This initiative connects American business women and entrepreneurs with counterparts overseas through programs developed by our embassies and consulates all over the world.
Join us for a conversation with Assistant Secretary Singh on how the Trump Administration's initiatives are empowering women to become successful participants in the global economy.
Sign up to receive invitations to all public events.