Nations with freer trade policies also have ...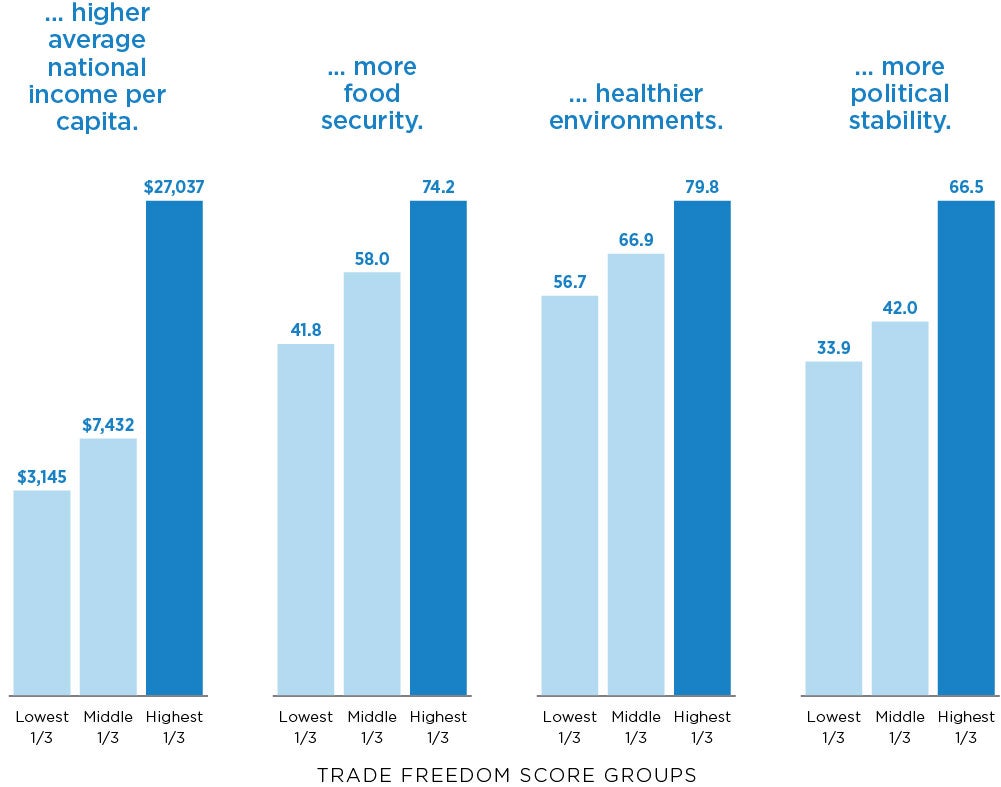 SOURCES:
Trade freedom score groups: Heritage Foundation calculations from the 2018 Index of Economic Freedom.
Income per Capita: World Bank, "GNI per Capita, Atlas Method (Current US$)," https://data.worldbank.org/indicator/ NY.GNP.PCAP.CD
(accessed October 20, 2017). Data compiled for 163 countries.
Food Security: The Economist Intelligence Unit, "Global Food Security Index 2017," http://foodsecurityindex.eiu.com/Resources
(accessed October 31, 2017). Data compiled for 110 countries.
Environment: Yale University, "2016 Environmental Performance Index," http://epi.yale.edu/ (accessed October 18, 2017).
Data compiled for 173 countries.
Political Stability: World Bank, Worldwide Governance Indicators, "Political Stability, and Absence of Violence/Terrorism," 2016 data, http://info.worldbank.org/governance/wgi/#reports (accessed Oct. 23, 2017). Data compiled for 183 countries.