The United States and India recently signed a bilateral security agreement, the Communications Compatibility and Security Agreement, a pact long advocated by The Heritage Foundation.

The Sept. 6 agreement was a big step in the partnership between the two countries, and another win in a string of foreign-policy successes by the administration of President Donald Trump over the past year.
It's also an agreement Heritage Foundation experts have publicly supported for more than a decade.
Jeff Smith, a research fellow with Heritage's Asian Studies Center focusing on South Asia, says the pact enables the American and Indian militaries to communicate over secure data channels and permits the United States to sell India advanced military hardware that contains advanced communications and data equipment.

Lisa Curtis, a former Heritage senior research fellow on South Asia, pushed for the agreement in her research. Curtis, now serving as deputy assistant to the president and senior director for South and Central Asia at the White House, was appointed to the National Security Council earlier this year.

While at Heritage, Curtis fostered key relationships with Indian experts and officials, and spearheaded several programs at Heritage to advance India-U.S. relations.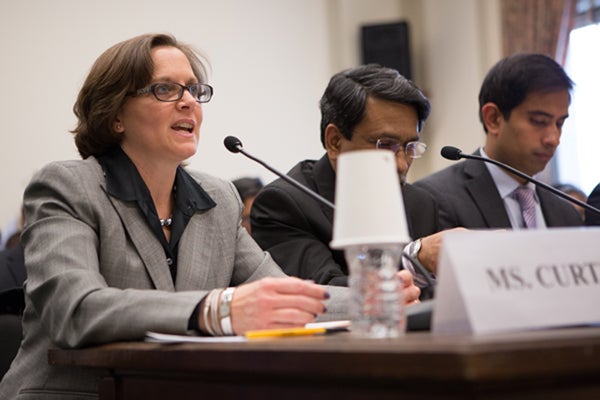 The Heritage Foundation also has been a strong proponent of reviving "the Quad," which brings together officials from Australia, India, Japan and the United States to discuss common strategic challenges.

Each year, Heritage and its partner institutions urged the four governments to reconvene their official Quad dialogue, and in November 2017, the Quad was revived amid growing concerns about China's rise in the region.

The group met for a third time on Nov. 15, 2018.

India is a "natural partner" for the United States, says James Carafano, vice president of the Davis Institute for National Security and Foreign Policy at Heritage and the E.W. Richardson fellow. He says the two countries share common values and have similar government structures.

Carafano says that the relationship between the United States and India has the potential to be as strong as the United States' relationship with the United Kingdom or Japan.

The importance of such an agreement is undeniable. India is key to securing America's interests in the Indo-Pacific region, which is grappling with the rise of China. Along with key strategic partnerships in the region with Japan and Australia, U.S. ties with India are critical for dealing with issues relating to China.

Heritage's experts will continue to contribute to greater cooperation between the United States and India.