Hollywood has taken note of Heritage Foundation visiting fellow, Virginia Walden Ford. According to Variety, a movie will soon be produced based her life and contributions to society.
Uzo Aduba, star of Netflix's hit show, "Orange is the New Black," will play Walden Ford in the independent drama titled "Miss Virginia."
"Inspired by a true story, 'Miss Virginia' follows a struggling inner-city single mother who moves her at-risk son from their dangerous neighborhood school to an expensive one in a safe area," reports Variety.
Walden Ford has been a visiting fellow with Heritage since 2008 and a leader in the fight for school choice for almost two decades.

"Her unwavering fight to bring school choice to Washington D.C. has now benefited thousands of children, who have been able to access schools of choice that work for them," said Lindsey Burke, director of Heritage's Center for Education Policy.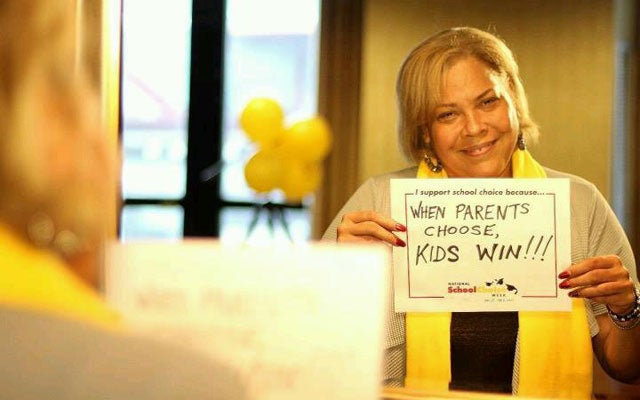 "Because of Virginia's tireless efforts, low-income children in the Nation's Capital can choose schools where they are safe and can access an effective education. Virginia has impacted the lives of thousands of children and their families for the better."
Variety says "the movie is set to commence production early next year in Los Angeles. Moving Picture Institute is bringing the title to the American Film Market."
Read more about Walden Ford's story as she wrote it for The Daily Signal here.