The Senate voted 89-6 this week to confirm Mark Esper, former Heritage Foundation chief of staff, as President Trump's secretary of the Army.
"I was pleased to be with Mark the day before the full United States Senate confirmed him in an overwhelming bipartisan vote," said Ed Feulner, president of The Heritage Foundation. "I conveyed my personal thanks to him for assuming the responsibilities of this important assignment, and offered the full support of our great team at Heritage to help him in the months ahead."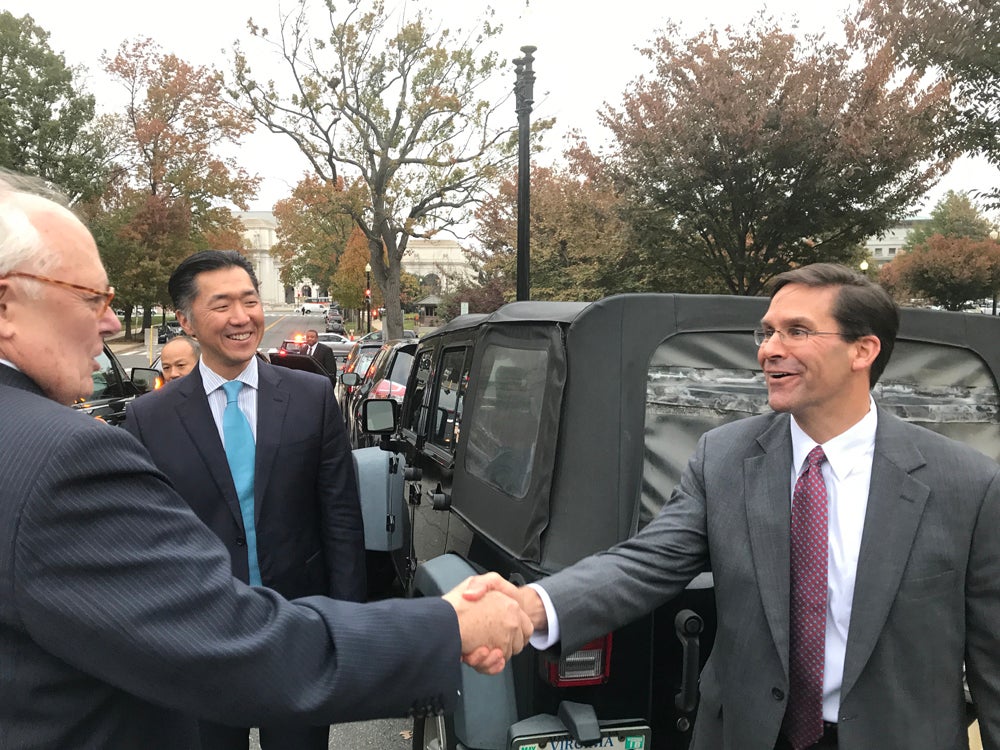 Esper is a West Point graduate and retired as a lieutenant colonel after 21 years of military service. Esper's first position in the private-sector was with Heritage from 1996 through 1999.
"Mark was my indispensable right hand, both at Heritage, and as Heritage's Board travelled internationally promoting freedom in post-communist Eastern Europe and throughout Asia," said Feulner.
"Esper brings the right blend of private-sector, nonprofit, and military experience to this key position," said Tom Spoehr, director of Heritage's Center for National Defense.
"The secretary of the Army sets the tone and direction for America's largest military service," Spoehr said, "and Esper will help the Army overcome several pressing issues, including the development of a new modernization strategy and organization, continuing budget challenges, and regaining Army competencies in warfighting at the high end of the spectrum."
Esper served as director of National Security Affairs for then-Sens. Bill Frist, R-Tenn., and Chuck Hagel, R-Neb., as well as policy director for the House Armed Services Committee and a senior professional staff member on the Senate Foreign Relations Committee and the Senate Governmental Affairs Committee.
When not working for Congress, Esper worked for a host of trade associations, at the Pentagon as deputy assistant secretary of defense for negotiations policy, and most recently for Raytheon, as vice president for government relations.