October 15, 2019
Securing the Border and Restoring Law and Order
Online registration for this event is now closed. Walk-ins are welcome. 

Tuesday, Oct 15, 2019
2:00 pm - 3:30 pm
Opening remarks by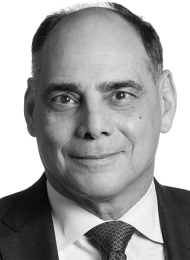 Vice President, Kathryn and Shelby Cullom Davis Institute
@JJCarafano
With a panel featuring
The Honorable John N. Hostettler
Vice President of Federal Affairs, States Trust, Texas Public Policy Foundation
Election Law Reform Initiative Manager, Senior Legal Fellow
@HvonSpakovsky
Senior Legal Fellow and Deputy Director, Meese Center
@cullystimson
Hosted by
Former Associate Director, Coalition Relations
Description
This panel will delve into the ever-growing challenges with border security referencing a soon-to-come report on Border Metrics by the Texas Public Policy Foundation. Senior Heritage Legal Fellows will also discuss what the states can do at the subnational level to enforce immigration laws and assist the federal government in fighting the illegal immigrant problem.
Sign up to receive invitations to all public events.