April 8, 2019
Fair Play? Women's Athletics in the Age of Gender Identity
Co-hosted by

Monday, Apr 8, 2019
12:00 pm - 1:00 pm
The Heritage Foundation
214 Massachusetts Avenue NE
Featuring
Mother of Selina Soule, Glastonbury High School Track and Field Athlete
Founder, Save Women's Sports
William F. Buckley Jr. Fellow in Political Journalism, National Review Institute
Senior Director of Government Relations, Concerned Women for America
Hosted by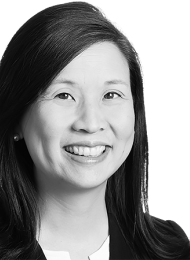 Visiting Fellow, DeVos Center for Life, Religion, and Family
@emilieADF
Description
Title IX was created in order to ensure that women had access to equal opportunities as men, including in sports. Now that legacy is threatened. New gender identity policies, which allow biological males who self-identify as women to compete against biological females, put women at a disadvantage. These policies can cost female athletes the titles, records, and scholarships that are rightfully theirs and even lead to serious sports-related injuries. Now, these policies could be imposed nationwide should lawmakers pass the Equality Act, a bill that would elevate "gender identity" as a protected class under federal anti-discrimination law.
A fair playing field must acknowledge the enduring biological differences between males and females. Gender identity policies ignore this fact and so erase the unique talents and achievements of girls and women.
Please join us for a conversation on this important topic.