Event
President Donald Trump knows about living the good life and achieving success.
Wednesday, Dec 13, 2017
12:00 pm - 1:00 pm
Featuring author
Christopher Bedford
Christopher Bedford is editor-in-chief of The Daily Caller News Foundation. Along with writing a weekly column, he is the vice chairman of the Young Americans for Freedom national activist organization, is on the board of the National Journalism Center, and is a judge in the Kansas City Barbecue Society. His work has been featured in The New York Post, National Review, Politico, RealClearPolitics, The Wall Street Journal, The Daily Signal, MSNBC, and The Federalist, and he appears regularly on Fox News and Fox Business.
Co-hosted by
Vice President, Communications
@RobertBluey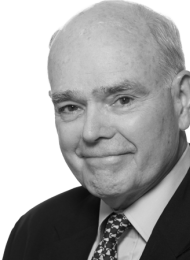 Distinguished Fellow in Conservative Thought
Description
President Donald Trump knows about living the good life and achieving success. With his election to the presidency, he added to a life that already includes billions of dollars, worldwide celebrity, and a beautiful family, despite legions of haters. In The Art of the Donald, Daily Caller News Foundation editor-in-chief Christopher Bedford takes you inside the new president's unorthodox mind, unlocking the genius of his approach to everything in life and offering insights into navigating life the Trump way.
Featuring personal campaign-trail anecdotes and lessons from Trump's long career as a businessman and politician, The Art of the Donald offers numerous pieces of advice, including Keeping your message simple and delivering it effectively; Using competition to govern yourself and chaos to confuse your opponents; Cutting out the middlemen and getting directly to the deal-makers; Redefining conflicts and transactions on your own terms; Solving problems with ingenuity instead of money; and Believing in yourself, no matter what your opponents try to say.