March 28, 2018
Reagan's 1968 Dress Rehearsal: Ike, RFK, and Reagan's Emergence as a World Statesman
In "Reagan's 1968 Dress Rehearsal," Dr. Gene Kopelson examines Ronald Reagan's first quest for the Presidency in the late 1960s.
Wednesday, Mar 28, 2018
12:00 pm - 1:00 pm
Featured Author
Gene Kopelson
M.D.
Gene Kopelson is President of the New England chapter and a Trustee of the Theodore Roosevelt Association, a published historian, an active Churchillian, and a holocaust educator. His research on Reagan and Eisenhower was featured at the 125th Commemoration of the Birth of Dwight Eisenhower at the Dwight D. Eisenhower Presidential Library in 2015. When not researching and writing history, he is a cancer physician. Further details are available at www.genekopelson.com and at amazon.com.
Hosted by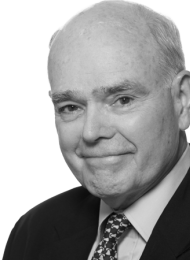 Former Distinguished Fellow in Conservative Thought
@LeeWEdwards
Description
In Reagan's 1968 Dress Rehearsal, Dr. Gene Kopelson examines Ronald Reagan's first quest for the Presidency in the late 1960s. Reagan's goal at the time was to prevent a Nixon first-ballot victory. Kopelson reveals the brand new history that behind the scenes, Reagan had a hidden mentor on domestic politics and on world affairs – former President Dwight Eisenhower. Reagan's public political foe at the time was Robert F. Kennedy. Kopelson's analysis relies on – and his talk will feature – newly uncovered audiotapes from candidate Reagan's days as Governor of California, the Eisenhower-Reagan correspondence and files, Ike's post-presidential diary, and interviews with 35 grassroots Reagan activists from 1968.
During 1968, Reagan emerged as a world statesman and shaped his crusade to restore pride in America. Many of the major triumphs of Reagan's subsequent tenure as President originated during that first campaign – tearing down the Berlin Wall, lessening nuclear weapons, the peaceful defeat of communism, creating a missile defense shield for America, bringing freedom to Eastern Europe, and dealing with hostage crises. Kopelson demonstrates why for Reagan, Ike's tutelage was critical.