Event
March 26, 2018
Improving the Federal Workforce through Commonsense Hiring and Firing Practices
In his 2018 State of the Union address, President Trump called on Congress "to empower every Cabinet Secretary with the authority to reward good workers and to remove federal employees who undermine the public trust or fail the American people."
Monday, Mar 26, 2018
12:00 pm - 1:00 pm
Featuring a Panel Discussion with
Senior Labor and Employee Relations Advisor, RGS Inc.
President, Senior Executives Association
Instructor, Graduate School USA, and Freelance Federal HR Consultant
Moderated by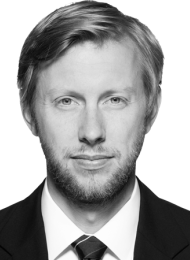 Description
In his 2018 State of the Union address, President Trump called on Congress "to empower every Cabinet Secretary with the authority to reward good workers and to remove federal employees who undermine the public trust or fail the American people." It takes about a year and a half, on average, to fire a federal employee. The lengthy and cumbersome dismissal process inhibits government efficiency and can nurture a toxic work environment, characterized by lack of discipline and reduced employee morale.
It is also unnecessarily burdensome to hire federal employees. The highly regulated process prevents federal managers from being able to hire the workforce they need at the time they need it and causes the federal government to lose out on hiring some of its best candidates.
Please join us for a panel discussion, featuring experts with decades each of experience in federal labor relations. They will discuss the problems with the federal government's current hiring and firing systems and explore commonsense solutions to address them.