The Issue
Critics of K–12 school choice policies have claimed that they will lead to private school tuition inflation. The data show otherwise. As shown in Table 1, over the past 10 years, states that never had a school choice policy had higher rates of tuition increases (27.6 percent, on average) than states that had adopted a school choice policy more than 10 years ago (15.4 percent, on average).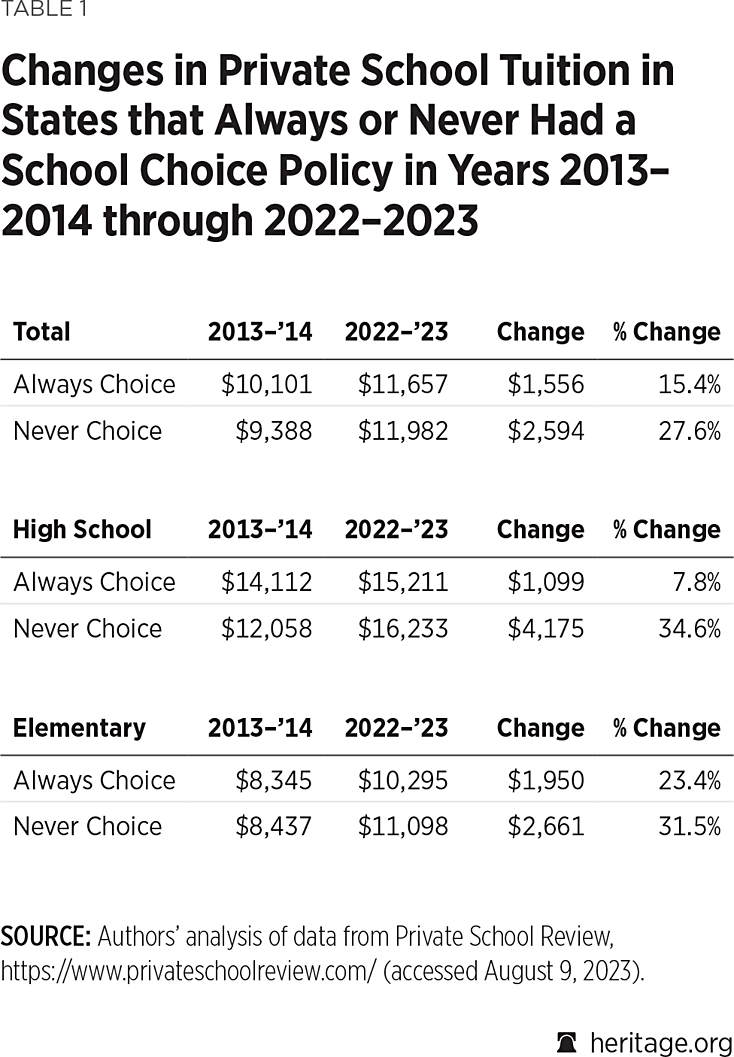 Among states that adopted school choice within the past 10 years, inflation-adjusted tuition rates decreased, on average, after the adoption of school choice.
As shown in Table 2, between 2013–2014 and 2022–2023, the average annual change in inflation-adjusted tuition in states before adopting school choice was 2.1 percent while the average annual change in tuition after adopting school choice was –1.5 percent. In other words, the rate of change in tuition decreased, on average, after the adoption of school choice.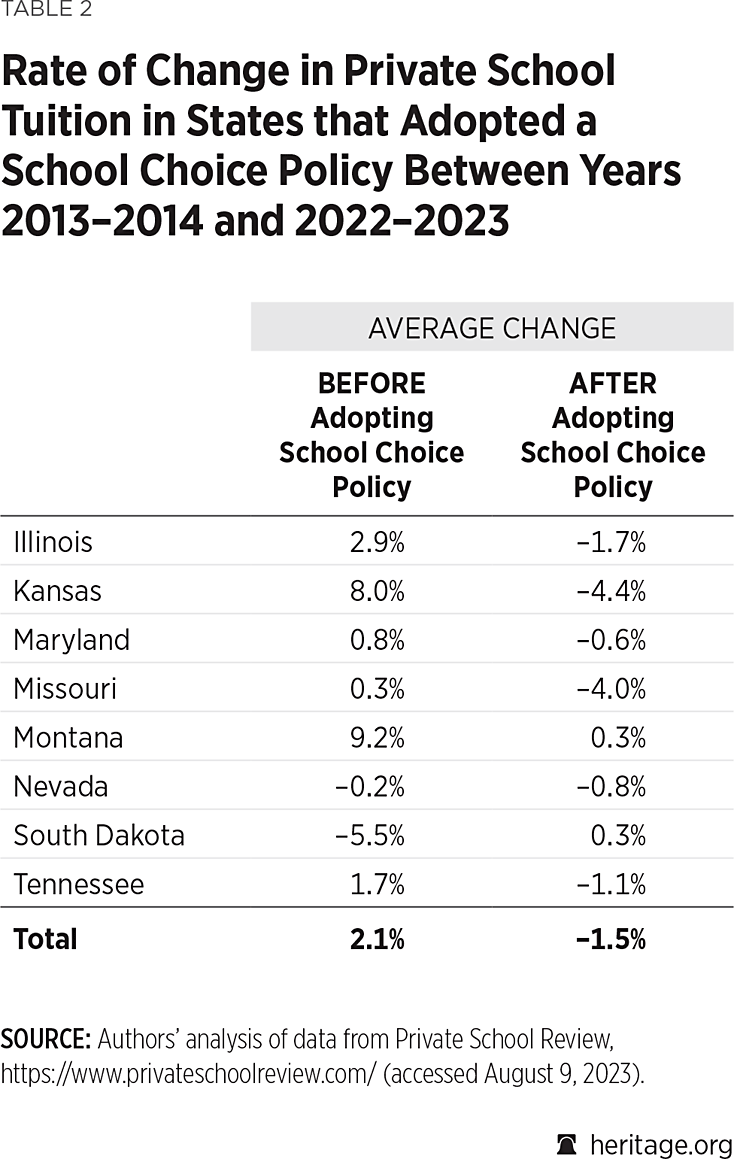 A more sophisticated statistical analysis of 10 years of tuition data in all 50 states finds that school choice significantly reduces elementary school tuition but has no discernable effect on high school tuition. As shown in Table 3, this model estimates that the average tuition for all private schools is $330 less than it would otherwise have been after states adopt a school choice policy, but this effect is not statistically significant.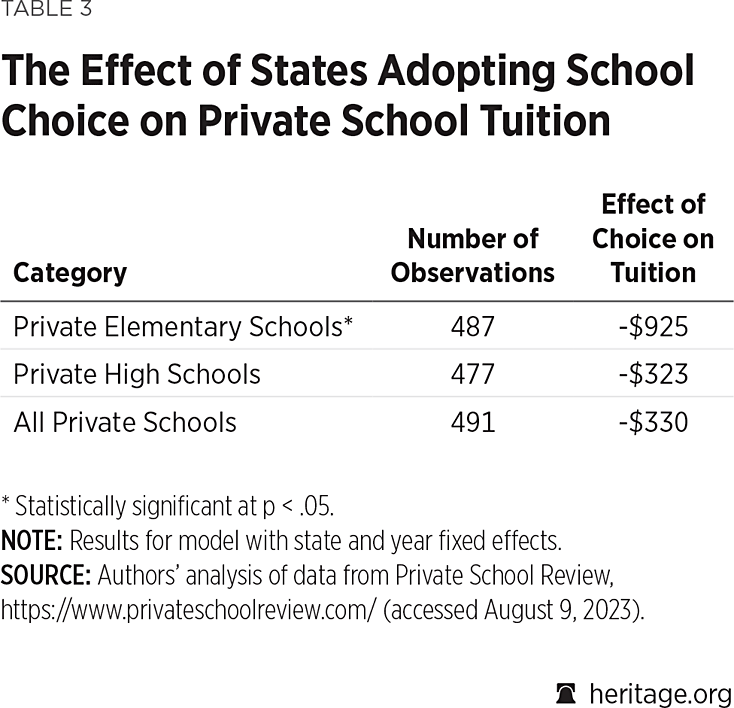 But when we focus on elementary school tuition, we find that the adoption of school choice policies results in tuition rates that are $925 lower than they would have been had the state not adopted school choice, a statistically significant difference. Given that the average elementary school tuition during the period we examined was $8,128, reducing tuition by $925 represents a large savings for families.
To be clear: This result does not mean that private elementary schools in states that adopted school choice cut their tuitions by $925. It means that they were able to delay or reduce tuition increases so that the amount they charged was $925 less than it would have been given tuition increases occurring in other states that had not adopted school choice during this 10-year period. The savings of $925 is real, but it is mostly in the form of reduced tuition increases rather than cuts in tuition rates.
Critics claim that K–12 education subsidies will put inflationary pressure on K–12 schools, just as higher education subsidies have increased college costs. But the K–12 education system and the education choice policies differ in important ways from higher education:
K–12 schools face fewer barriers to entry than higher education and have a stronger mission to serve more children, allowing them to increase supply more rapidly than demand so that competition restrains tuition increases; and
Newer school choice delivery mechanisms such as education savings accounts (ESAs) work as a hedge against inflationary pressures because families can use them for a wide variety of expenses and can save unused funds for later.
Conclusion
Contrary to the claims made by critics, states that have adopted school choice had lower rates of private elementary school tuition increases with no discernable effect on private high school tuition rates.