May 7, 2019
Restoring the Promise: Higher Education in America
Due to technical difficulties, the beginning of this program was not recorded.
Tuesday, May 7, 2019
12:00 pm - 1:00 pm
Featured Author
Richard Vedder
Richard Vedder is Senior Fellow at the Independent Institute and Edwin and Ruth Kennedy Distinguished Emeritus Professor of Economics and Faculty Associate, Contemporary History Institute, Ohio University; and he is the Founding Director of the Center for College Affordability and Productivity in Washington, D.C. He is co-author (with Lowell Gallaway) of the Independent Institute book, "Out of Work: Unemployment and Government in Twentieth-Century America," the recipient of both the Sir Antony Fisher International Memorial Award and Mencken Award Finalist for Best Book, and the Independent monograph, "Can Teachers Own Their Own Schools? New Strategies for Educational Excellence."
Hosted by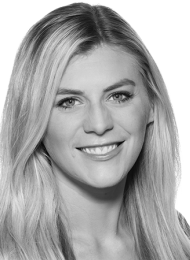 Former Policy Analyst, Education Policy Studies
@MCAmselem
Description
Higher education in America is in crisis. Costs are too high, learning is too little, and the payoff to students and society is increasingly problematic. In Restoring the Promise, Richard Vedder shows how the precarious position of colleges and universities results from a mostly unsuccessful expansion of governmental involvement in the academy, especially at the federal level.
The book examines today's most serious issues in higher education, including free speech and academic freedom; tuition and other costs; culture and curricula; governance; gender, race and diversity; due process; admissions; student loans; and much more. It diagnoses problems and identifies solutions.
~ Books will be available for purchase and to be signed by the author. ~
Sign up to receive invitations to all public events.