At The Heritage Foundation, we want you to know that your generous donation has been wisely spent to advance conservative principles. That's why we make our financial information available to you and our hundreds of thousands of members nationwide. 
Heritage is 'the most important conservative organization in the country and the most influential think tank in the world.'–Neal B. Freeman, American Spectator, Nov. 12, 2012
During fiscal year 2016, The Heritage Foundation spent more than $81 million dollars advancing conservative principles.
The Heritage Foundation didn't invent conservative principles, but since 1973 the Washington- based think tank can take credit for providing the salt to the life of the modern conservative political movement.... Heritage and Conservative Principles will continue to advance and America and Freedom will be the better for it –Former Congressman Bob Beauprez, Townhall.com, Jan. 21, 2013
We pledge to always honor our members' conservative principles. To ensure our members can remain confident in our commitment to conservative ideas, our Board of Trustees has amended our charter to ensure Heritage remains true to its conservative purpose. Read more about Heritage's commitment to upholding donor intent.
Fiscal Year 2017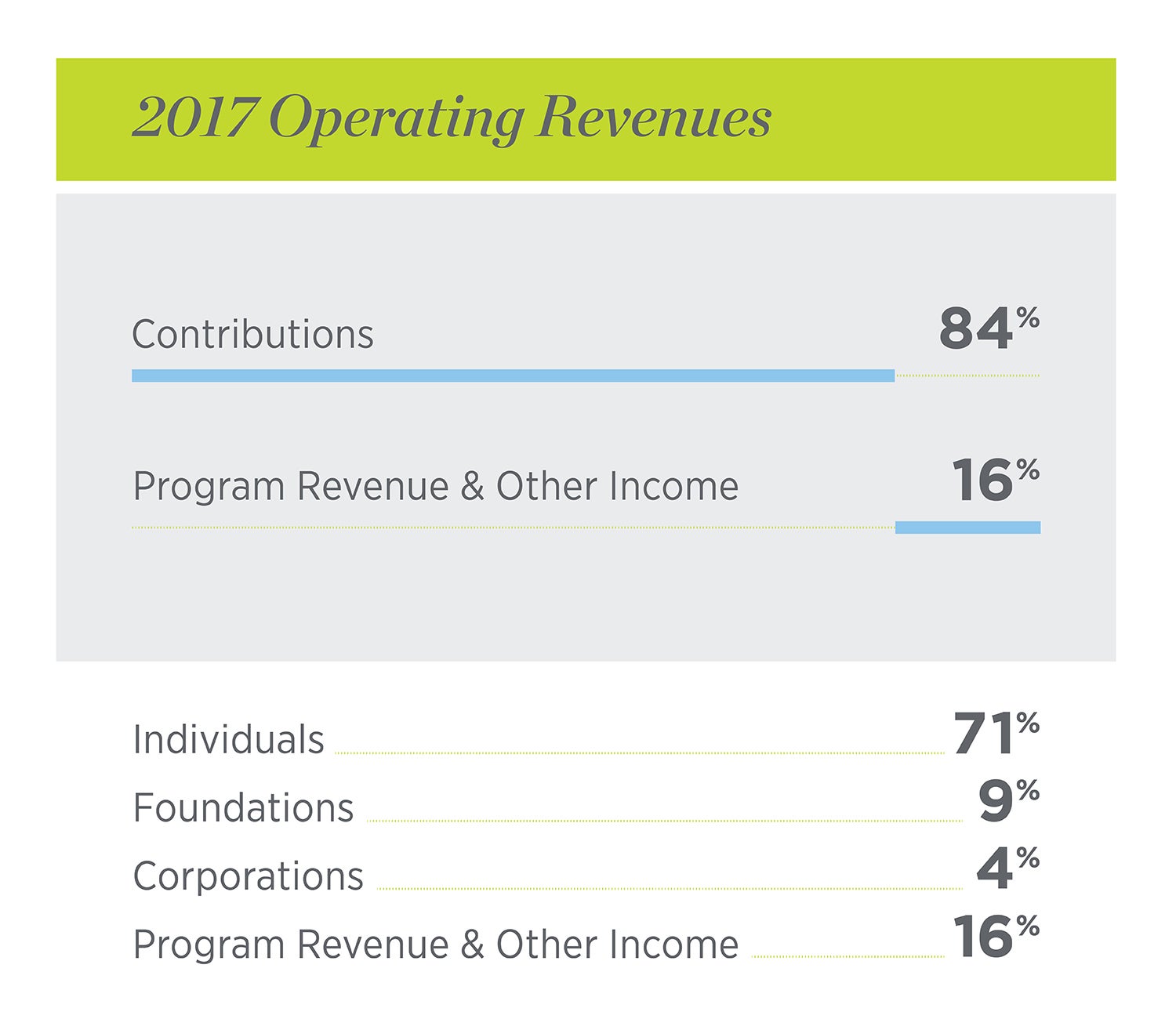 For more than 40 years, The Heritage Foundation has relied on direct mail, phones, the internet, radio, and television to recruit and maintain the more than 500,000 Members we have, which makes us the largest conservative organization in the country. Additionally, these methods of communications are used to maintain our subscriber base for our newsletter Heritage Members News and our readers of our multimedia news platform The Daily Signal. We communicate by mail and other channels not only to generate income and maintain our membership base, but to educate the public and advance our mission. As a result, in accordance with the Financial Accounting Standards Board (FASB) guidelines, Heritage allocates a portion of our membership costs to both program services and to fundraising.
Get all the details in our Downloadable Financial Report
If you have any questions, don't hesitate to contact our membership office at (800) 546-2843 or membership@heritage.org.