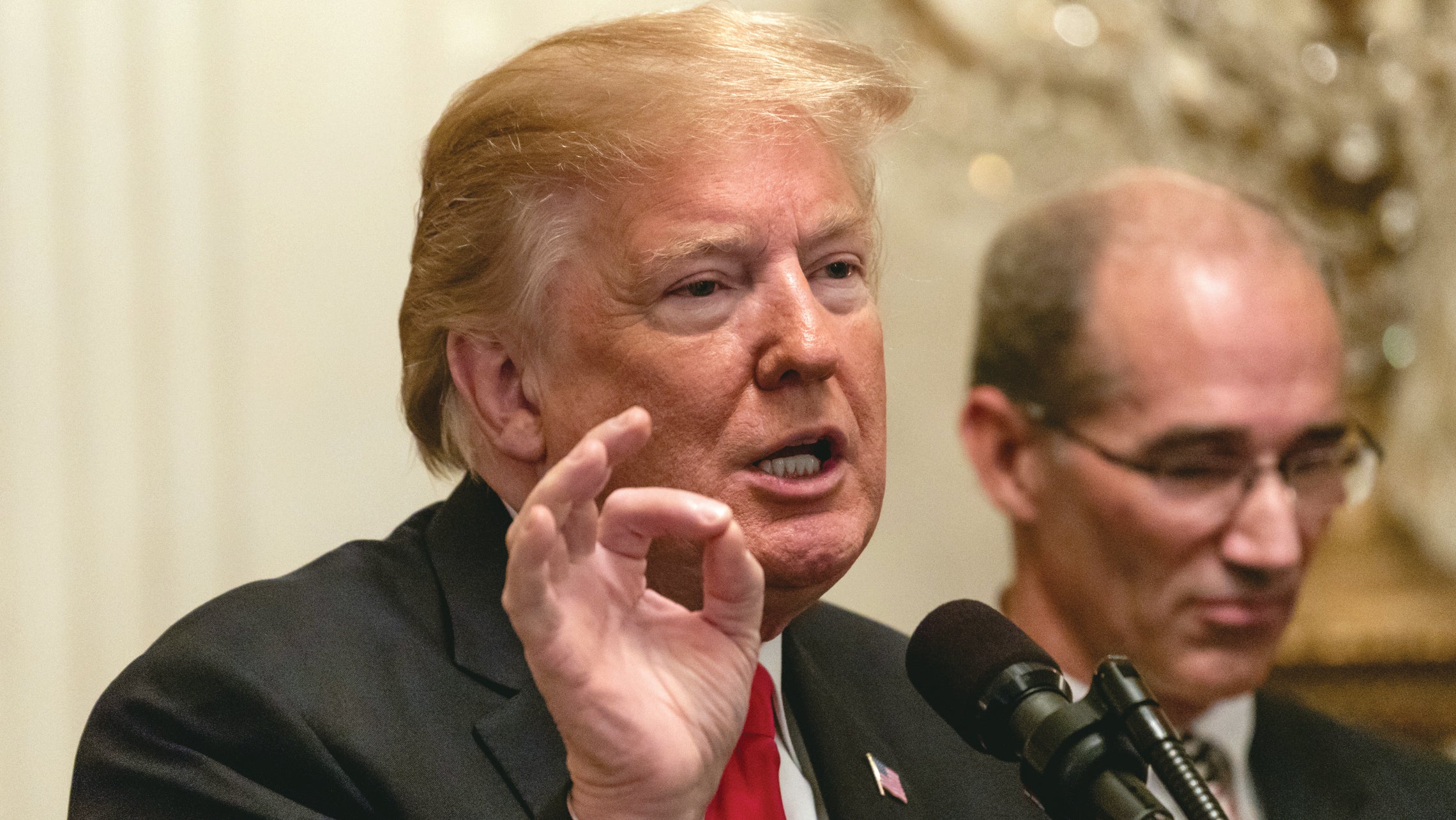 During the White House event marking the six-month anniversary of the landmark 2017 tax cuts, President Trump personally thanked Heritage for shaping tax reform.
Fighting to Preserve Pro-Growth Tax Reforms
The 2017 tax reforms helped to grow and sustain a strong economy in 2018. At a ceremony celebrating the six-month "anniversary" of the landmark tax cuts, President Trump singled out Kay Coles James for special recognition, saying "Your support has been incredible in getting this very difficult legislation to the finish line and passed."
By year's end, the pro-growth reforms had helped drop employment to the lowest rate in a half century, boost real wages, and let average households keep $1,400 more of what they earned. Despite these concrete results, the Left did its best to discredit general tax relief as "tax cuts for the rich and for big corporations."
Heritage responded by launching "Protect Our Paychecks," an enterprise–wide initiative that fought back hard against this false narrative. In every major national print and broadcast news outlet, our experts spread the truth, explaining how lower taxes and the regulatory rollback had sparked business investment and expansion, job creation, and higher wages. Importantly, they stressed that lower income households and minority groups were reaping the greatest gains.
Recognizing that politicians are most interested in how policies "play" among their constituents, our Center for Data Analysis took on a daunting research assignment: develop a sophisticated economic model able to accurately assess how the reforms are affecting typical households in each of the nation's 435 congressional districts and in every state.
It was a technically complex challenge—one that would have taken other organizations over a year to complete. Our Center for Data Analysis got it done in months.
And the findings were impressive. The model showed that the tax cuts and attendant economic growth will put an additional $26,000 in the average taxpayer's pocket over the next 10 years. The average family of four will benefit even more—about $45,000 over the course of the decade.
Our communications team then built an interactive "Protect Our Paychecks" website, making the data available to anyone with access to the internet and an interest in seeing how well tax reform is working in any given congressional district and state. In just weeks, the site had garnered more than 100,000 pageviews.
And, of course, we shared that information directly with lawmakers, as well as with the general public via social and traditional media. In all, our analysts briefed 300 members of Congress and their staffs on the model's findings, published more than 20 op-eds, and gave scores of interviews on radio and TV.
It made a difference. By year's end, mainstream economists and pundits were widely—and rightly—crediting the tax cuts with fueling the nation's economic growth.