EDUCATION NOTEBOOK:

DC Opportunity Scholarship Program: Kids Appeal to President Obama

By Lindsey Burke
As the Omnibus bill makes its way through the Senate this week, language remains that threatens the future of the D.C. Opportunity Scholarship program. Without the scholarship program, more than 1,700 low-income children would potentially be forced back into the underperforming and unsafe District public school system, dashing their hopes of a quality education.
A new "You Tube" video highlights that President Barack Obama is himself a school choice success story. The video shows Opportunity Scholarship recipients asking the president for the same chance he had to pursue the best possible education. "Mr. President, I'm asking you on behalf of many kids, including myself, to support us and to save my scholarship please," states Fransoir.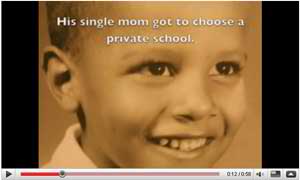 The video is the second in a series asking the President to save their scholarships. The first video, in which Opportunity Scholarship recipients tell about how important school choice is in their lives in a letter to President Obama, can be viewed here: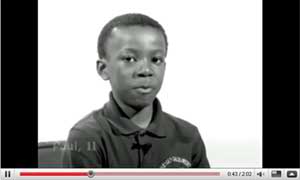 Lindsey Burke is a research assistant for education at the Heritage Foundation.