"I was not a hero, but I was there"
 
Those were the words on a postcard that caught my attention as I sifted through mail at The Heritage Foundation. In my position at Heritage, I have the distinct privilege to communicate and hear from donors all over the nation who have worked and sacrificed for future generations.
 
This particular postcard that piqued my curiosity was written by retired 1st Lt. Irving M. Heath. A quick Google search revealed that he lives close to The Heritage Foundation. I just knew I had to meet him and hear his story.
 
As I checked in with the front desk of his building, I noticed a very tall man in a wheelchair unwrapping a package in the entryway.
 
The receptionist pointed in his direction and said, "This is Mr. Heath, he was waiting for you."
 
When I approached his chair he lifted the package he had just unwrapped. It was a painting. "Would you look at that?" he said.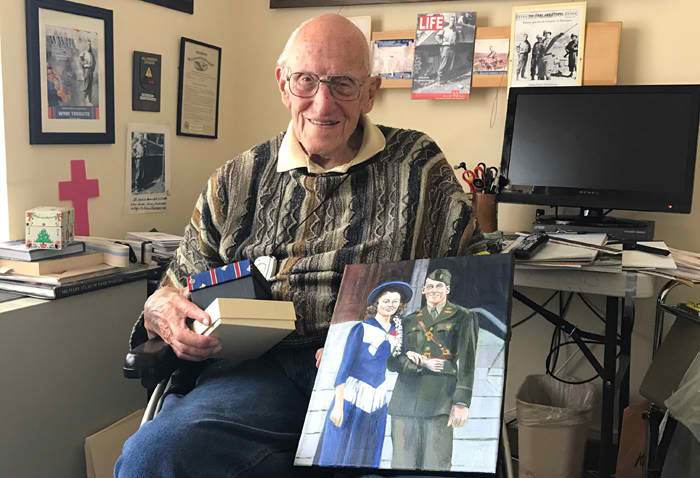 He then put the painting down and pulled out a worn, folded up, card-sized black and white picture from his shirt pocket of him and his wife dated 1942 on their wedding day. In the photo Heath was in his full military uniform with his new bride on the steps of a Methodist church in Watertown, New York. The package he had just received was a magnificent painting of just that, the artist is his niece.
 
As he folded up the pocket-sized photo, Heath told me that he carries it with him every single day.
 
We shook hands and Heath, who celebrated his 98th birthday in October, asked me to follow him to his apartment. 
 
We sat in his living room surrounded by family albums, art work from his grandchildren, volunteer achievement awards and more military medals than I could count as he told me his story.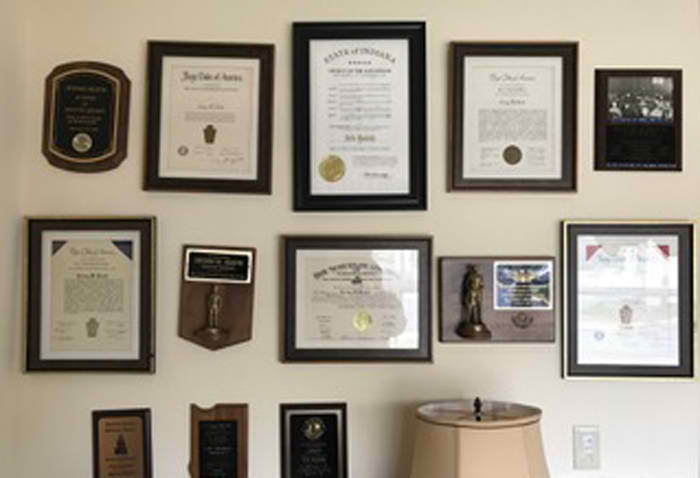 He started from the beginning. He told me about his family life but quickly got to World War II, where I was glued to every word.
 
Heath served as a tank commander in the U.S. Army after college and was deployed on Utah Beach in Normandy, France, as a first lieutenant under the 35th Tank Battalion in the 4th Armored Division.
 
He arrived at Utah Beach just 35 days after D-Day. Heath described the smells, sounds, and sights on the beach after over a month of continuous war. He spoke humbly and with tenderness in honor of the men who lost their lives.
 
Heath went on to tell me about his campaign across Europe in D company and his later transition into C company under the great Gen. George S. Patton.
 
Heath's greatest mission in the war was to break the enemy line in the Battle of the Bulge in Bastogne,  Belgium, where his men fought in below freezing temperatures for days.
 
On Dec. 27, 1944, two days after Christmas, Heath was hit in the leg by shrapnel while checking on his driver outside of the tank who had just been hit as well. Heath was thrown more than 20 feet from his tank and would spend the next couple months recovering in a hospital in Wales.
 
Heath said it was the best vacation he ever had. "I had clean sheets, warmth and I was not sleeping on the ground for the first time in months."
 
He would rejoin his battalion as soon as his injury healed for the remainder of the war. Overall, in his 21 months overseas, Heath was awarded the following:
 
The Bronze Star Medal; two Purple Hearts; the European Campaigns Medal with five campaigns in Normandy, Northern France, Moselle River, Ardennes, Ardennes/Alsace. He received the World War II Victory Medal, the French Crois DeGuerre, the Combat Service Commemorative Medal and the D-Day Commemorative Medal. Also, the Battle of the Bulge Medal and the Victory in Europe Medal.
 
During each part of his story, Heath handed me original documents and pictures that went along with each place and time.

After returning from the war, Heath and his wife Rachel began their life together in Noblesville, Indiana, in 1946. Like many men returning from the war, they went into private sector jobs, family run businesses, or started their own. Health found himself running an insurance firm for the next 34 years.
 
One of the first chances I could, I asked Heath about a wall in his home filled with award plaques from the Girls and Boys Club where he served on the board for 40 years. Heath was instrumental in starting the Girls and Boys Club of Noblesville and I could tell he had a true passion for helping the youth and his local community.
As our time came to a close, Heath told me about his late wife Rachel. They were married for 68 years and lived in the same house for 63 of those years. They have three children (Ann, Marilyn, and Ralph), six grandchildren and three great grandchildren.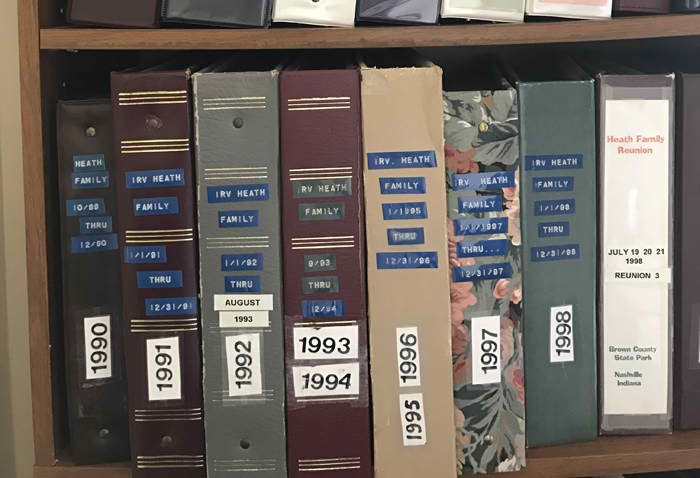 Heath has been a member of The Heritage Foundation since 1982. When I asked him about it, he excitedly praised our intern program, which is managed by Heritage's Young Leaders Program.
 
"I remember when Heritage acquired the Johnson building next door for intern housing," said Heath. "I believe that was a great expansion for future young people."
"Heritage's strong conservative influence within Congress and Washington, D.C., is what makes them the best," said Heath. "Heritage reflects what good government should be." 
 
We chatted about current and past politics, and he shared more pictures with me. After three hours, I was on my way.

As I drove back to Washington, I was overwhelmed by his powerful story.
This is a man of integrity, honor, and tenderness. He worked hard for the life he built, never asking for anything in return, and never thinking twice about giving back to others.
This Veterans Day, let's honor all who have fought for this nation, especially Irving M. Heath.
 
His service went beyond the uniform and into his family and community. His heart and generosity for defending conservative principles and ideas is evident throughout his life.
 
He is certainly an American hero and I am so grateful for his impact on generations to come.